August 15, 2013
Comments Off

on Thursday Treats
Thursday Treats is about all of the best things I have had happened in the past week as far as good things, good foods, awesome finds at stores, great TV shows, etc.
S is having so much fun playing at his Uncle J's cottage.  He loves playing in the water and on the beach.  Even though it is only 65° outside.
We got tons of veggies out of the garden before we left for our mini-vaca, and barely touched the garden.  We only picked 2 out of 10 tomato plants, about 4 of 10 pepper plants and 3 of 12 hot pepper plants, and a few green beans.  What are we going to do with everything that is still in the garden when we get home.  Looks like B is going to be doing a bunch of canning this weekend.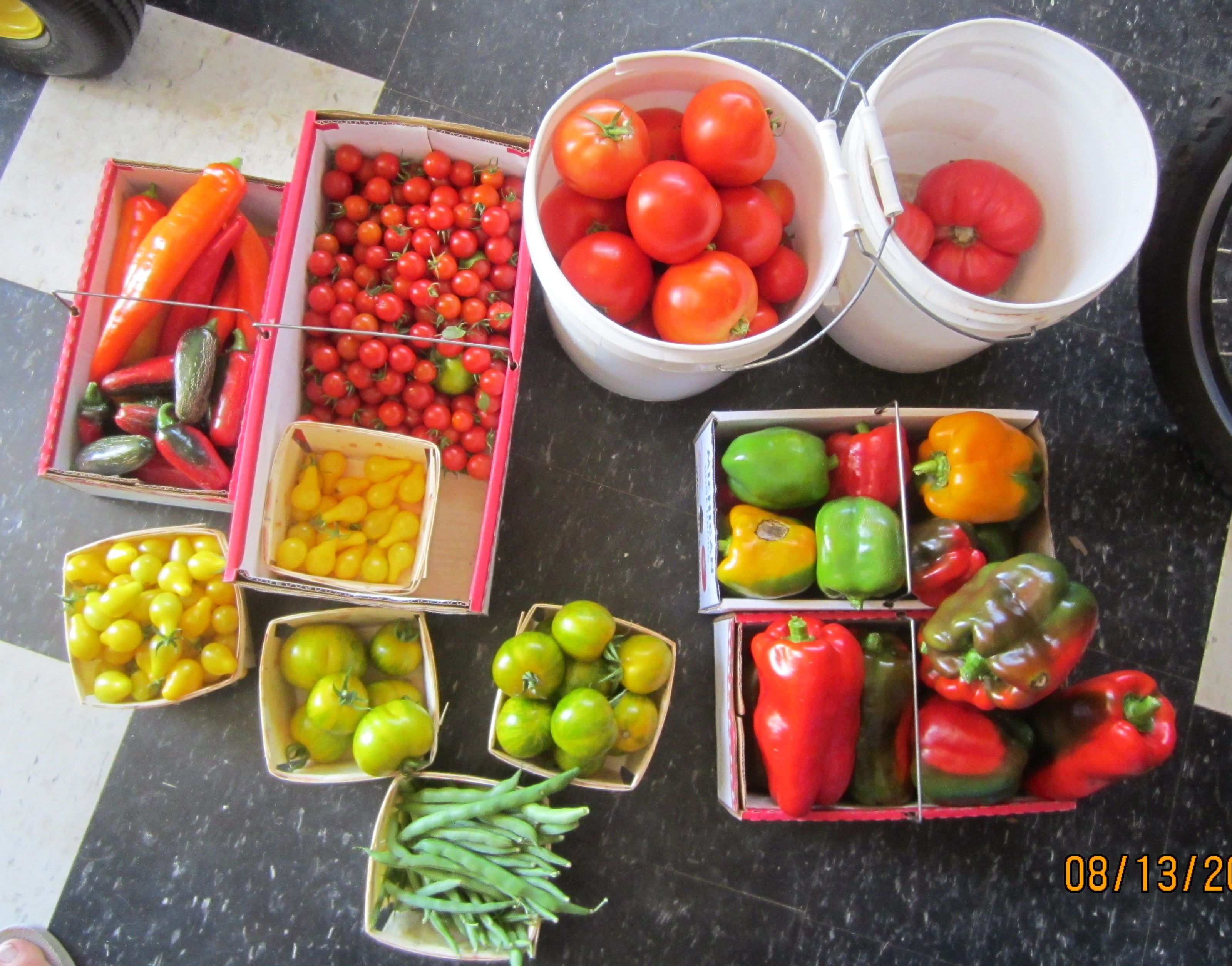 Derby has been super cuddly on vacation because she is not a fan of all the dogs running around and is completely tired from playing so hard.  Love it!
S is becoming such a big boy.  I just love to watch him grow up and turn from a baby to a little boy.  It is just amazing to see the personality he is developing.
I had a great trip to Target on Sunday.  I got some really good finds.  Bummed I can't go today, but I bet I will when I get home tomorrow.  B can unload the truck, watch S, take care of the dogs, and I can take some me time at Target.  Now that would be a true treat!
What good things have you been treated to you this week?
Although I do Thursday Treats, it is pretty similar to Jen at Ramblings of a Suburban Mom's Thursday Thoughts, so I am linking up with her today.
Disclaimer: I have never claimed to be any great writer. So any mistakes that are made are my fault. Sometimes I mix up names B, S, and P, but I think you can figure out who I am talking about. If you find any grammatical errors just fix it in your mind so it sounds right.