February 8, 2017
Comments Off

on Thursday Treats
Thursday Treats is all about the best things I have had happen in the past week as far as good things, good foods, awesome finds at stores, great TV shows, etc.
I made chocolate macarons last night.   I also made chocolate ganache for the first time.  Neither turned out well, but not bad for my first try.
I got all the laundry folded and the kids clothes put away.  I hate putting my clothes away so I live out of the baskets, happily.
We got snow yesterday.  In a matter of 24 hours we went from spring weather to a few inches of snow on the ground.  Talk about crazy weather.
I am still running/walking/jogging every day.  While I do not like it and wish I didn't have to do it, I am hoping it will help to get me in better shape.
I am excited to attend the glass blowing class we are signed up for this weekend.  This is the first time the kids will have a real babysitter.  We are having our teenage neighbor watch them for a few hours.  It is a good way to break them both in.
What good things have you been treated to you this week?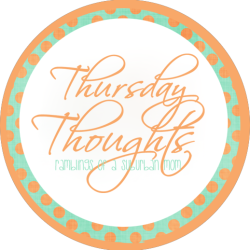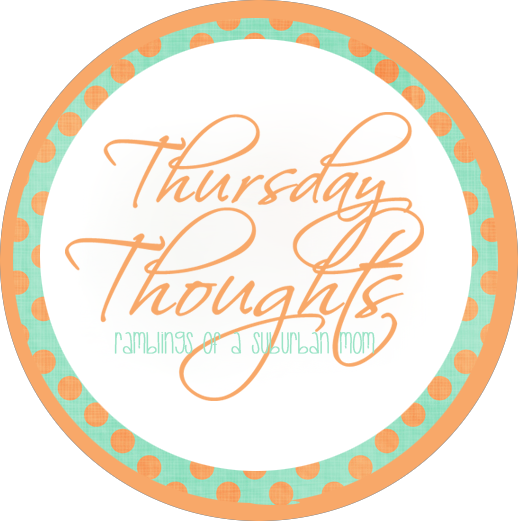 Although I do Thursday Treats, it is pretty similar to Jen at Ramblings of a Suburban Mom's Thursday Thoughts, so I am linking up with her today.
Disclaimer: I have never claimed to be any great writer. So any mistakes that are made are my fault. Sometimes I mix up names B, S, and P, but I think you can figure out who I am talking about. If you find any grammatical errors just fix it in your mind so it sounds right.