December 2, 2016
Comments Off

on Thursday Treats
Thursday Treats is all about the best things I have had happen in the past week as far as good things, good foods, awesome finds at stores, great TV shows, etc.
I managed to make all of my sugar cookies today. I made birthday candles for my neighbor's son, squares for S's birthday cookies for his class, and all the Christmas cookies. I am freezing the Christmas cookies and S's birthday cookies. I made a ton of minis for Christmas this year so I don't have to worry about telling P she can only have a small cookie. I cooked well over 100 cookies today and am so glad I am done!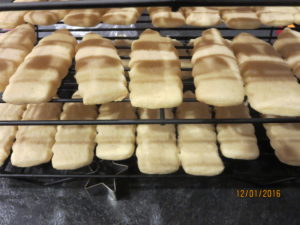 I love my Roomba. We used it again today and I am amazed at how much it picks up. Way less than it did the first day, but that was only two days ago. P hates it and runs away from it making us laugh.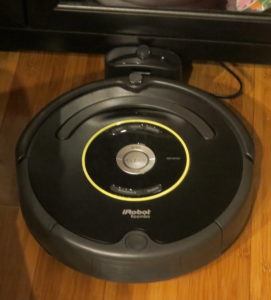 I had so much fun painting my Snoopy picture last night. It turned out really well and is already hanging up in the dining room. When I got home last night P was awake but in bed and so happy to see me when I peaked in on her. She was in such a good mood and snuggled with me for a few minutes before I put her back to bed.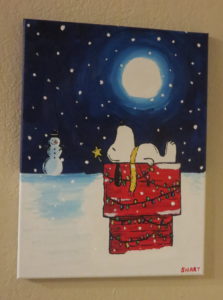 Our elf, Chippy, made his first appearance today. S was so excited and didn't even touch his tablet this morning to play Minecraft!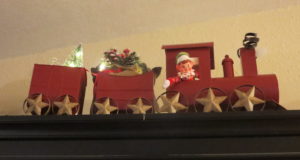 P loves looking at all the Christmas light decorations when we are driving. S is just as excited to look at the lights. We are going to be taking some extra drives this month just to look at lights.
What good things have you been treated to you this week?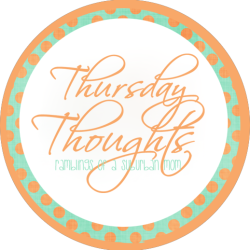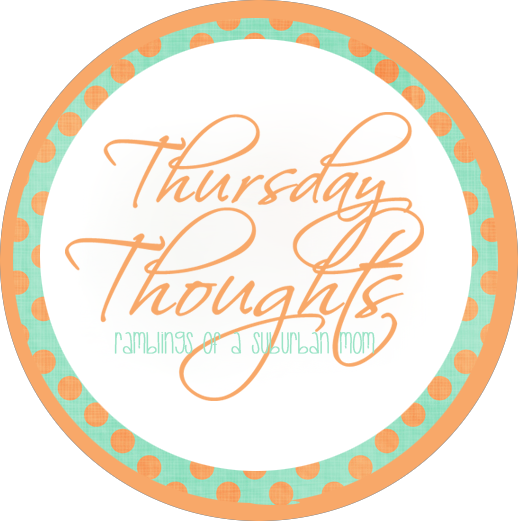 Although I do Thursday Treats, it is pretty similar to Jen at Ramblings of a Suburban Mom's Thursday Thoughts, so I am linking up with her today.
Disclaimer: I have never claimed to be any great writer. So any mistakes that are made are my fault. Sometimes I mix up names B, S, and P, but I think you can figure out who I am talking about. If you find any grammatical errors just fix it in your mind so it sounds right.