October 20, 2016
Comments Off

on Thursday Treats
Thursday Treats is all about the best things I have had happen in the past week as far as good things, good foods, awesome finds at stores, great TV shows, etc.
Today is our last soccer practice for the season. I am so happy. It is hard to take S to practice and entertain P while we wait for the hour practice to be over. It may be cancelled due to rain???
I have been thinking about what Halloween treats I am going to make to take to my sister's on Halloween. I am getting excited and cannot decide what I want to do. Maybe some buckeye eyeballs, meringue candy corn, and something else.
P is getting so good at talking. Last night in the shower she was playing with Thomas the Train and kept saying, "Pa, Pa." It took me a few minutes to figure out that she was telling me Papa drives a train. When I finally figured it out and asked her, "Who drives a train?" She happily replied, "Papa." I made her say it a few times and she has got it down.
I got the wood blocks from the playroom and brought them upstairs. We used to build with them and S would run it over with his car. I wanted to see if P would be interested in doing that. It took a few tries for her to realize she had to steer the car, but she got it. Not only does she love knocking the blocks down but she also wants to build with them. That is something that never interested S, and was new for me. Maybe one of my kids will pretend play. (Sure S does, but he doesn't create things from other objects. A train is a train, a car is a car. A block is not a car because it does not have wheels!)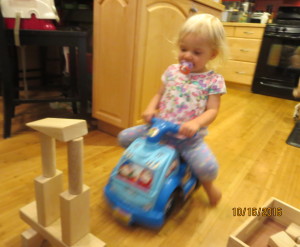 Dash has turned into the little hunter. She got another vole this week. I also had to break up a fight yesterday between her and the neighbor's cat. When I went over to the neighbor's yard to save Dash the other cat was already gone but Dash was hiding behind a bush. You could tell she was scared because she let me carry her around and never tried to jump down. After she finally got down we found her passed out on the garage floor. It must have really tuckered her out!
What good things have you been treated to you this week?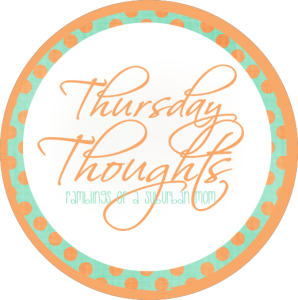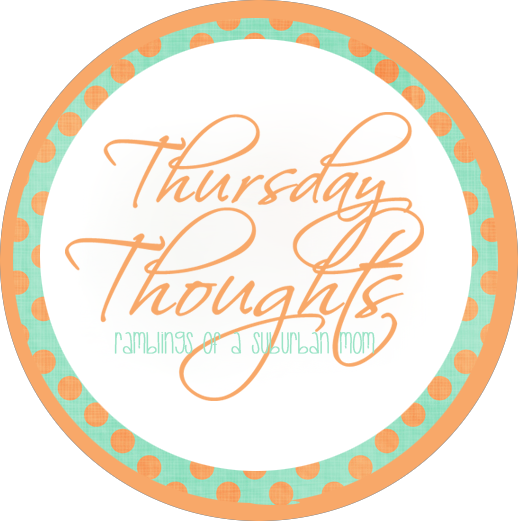 Although I do Thursday Treats, it is pretty similar to Jen at Ramblings of a Suburban Mom's Thursday Thoughts, so I am linking up with her today.
Disclaimer: I have never claimed to be any great writer. So any mistakes that are made are my fault. Sometimes I mix up names B, S, and P, but I think you can figure out who I am talking about. If you find any grammatical errors just fix it in your mind so it sounds right.