October 1, 2016
Comments Off

on Thursday Treats
Thursday Treats is all about the best things I have had happen in the past week as far as good things, good foods, awesome finds at stores, great TV shows, etc.
The weather has finally broken and we have been able to keep the windows open. Some days we have had to close the windows because it got to chilly in the house.
It seems P has finally stopped fighting me when it comes to sleeping. She will throw a fit when I tell her it is bedtime but she is no longer crying when I lie her down.
We got to have a date night last week and went to see the Dixie Chicks. Seriously the only times we have gone out without kids were for B's holiday work parties and concerts.  I hate to leave the kids.  Now I will leave them with B no problem, but anyone else, not so much.  Really at this point it is just P.  I hated leaving S at this age too.  Overnight is a deal breaker, won't happen!
I love a ton of the new shows that came out this season: Designated Survivor, This is Us, and Too Close To Home. I also love the new seasons of 90 Day Fiancé, Secrets and Lies, The Strain, Quantico, Big Bang Theory, Real Housewives of Orange County, Below Deck, Survivor, Blindspot, American Horror Story, Law and Order: SVU, Project Runway, and Bering Sea Gold.  I think I am going to have to elaborate on a TV Talk Tuesday.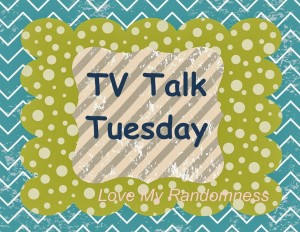 What good things have you been treated to you this week?
Although I do Thursday Treats, it is pretty similar to Jen at Ramblings of a Suburban Mom's Thursday Thoughts, so I am linking up with her today.
Disclaimer: I have never claimed to be any great writer. So any mistakes that are made are my fault. Sometimes I mix up names B, S, and P, but I think you can figure out who I am talking about. If you find any grammatical errors just fix it in your mind so it sounds right.