August 29, 2016
Comments Off

on Thursday Treats
Thursday Treats is all about the best things I have had happen in the past week as far as good things, good foods, awesome finds at stores, great TV shows, etc.
I worked on the Architectural Scavenger Hunt with my dad this week and we found them all.  I have been doing these hunts for five years and have never found them all.  Usually I have to go out a ton to find the houses.  This year we went two days this week and got them all!  P went with us both days and she did amazing sitting in the stroller the entire time.
My dad is turning 60 tomorrow and we have been working all week on his birthday present.  I wanted to incorporate 60 in his present so we made 6 different types of cookies and are giving him 10 of each kind.  I premade the cookie doughs and froze them.  Tomorrow I will bake them so the cookies will be fresh when he gets them.   I need to make one more type which is going to be a Whippersnapper.  You use a box of cake mix so I am thinking orange or lemon.  The other cookies I made were pumpkin, sugar, butterscotch & white chocolate oatmeal, chocolate chip and peanut butter.  The kids have had a blast helping me all week to mix the doughs.  They also liked sampling them!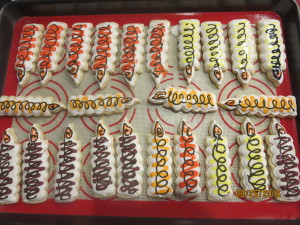 B turns 39 this weekend.  We don't have anything planned and I have not even thought of anything to get him or have the kids do for him.  When S was little I was on top of it.  Since P was born I am totally slacking.  Good thing birthday presents are not a big deal to either of us!
S's second week of school is almost done and he has gotten on the bus every day on time!  Fingers crossed I can keep this up and not oversleep.
P and I have gone walking or bike riding every day this week!  It is so much easier to get it done as soon as S gets on the bus in the morning.
What good things have you been treated to you this week?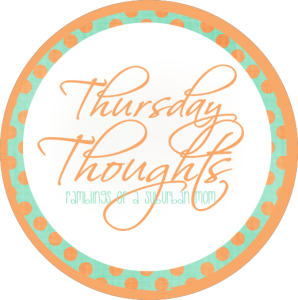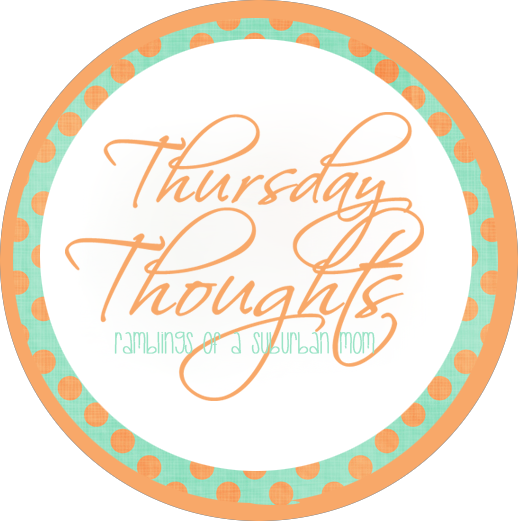 Although I do Thursday Treats, it is pretty similar to Jen at Ramblings of a Suburban Mom's Thursday Thoughts, so I am linking up with her today.
Disclaimer: I have never claimed to be any great writer. So any mistakes that are made are my fault. Sometimes I mix up names B, S, and P, but I think you can figure out who I am talking about. If you find any grammatical errors just fix it in your mind so it sounds right.