August 19, 2016
Comments Off

on Thursday Treats
Thursday Treats is all about the best things I have had happen in the past week as far as good things, good foods, awesome finds at stores, great TV shows, etc.
I love having Dash!  She really is an awesome cat.  When I go for a walk she tries to follow me.  No joke.  I tried to walk to a neighbors a road over and after three attempts I finally had to lock her in the garage so I could go.  If I put her in the house she will come running out the dog door.  I looked for Derby's harness we used when she was a puppy but couldn't find it.  I am going to get a tiny harness and try to get her to walk on a harness.  How much fun and funny would it be to see a cat walking around the block on a leash!  Only time will tell.  Neezer hated it and it looked like I was dusting the floors with him when I tried.  When I hooked the leash on Dash's collar she would walk a few feet feel the leash pull and lay down like she was dead.  After a few minutes she got up started walking again until she felt the pull and she laid right back down.  I'm getting a harness.
We took the boat out for the first time this year!  With B working shutdown there was never enough time until now.  S loves to go out on the boat.  We weren't sure about P.  She pleasantly surprised us and loved it.  I mean she loved it she was screaming and laughing non-stop.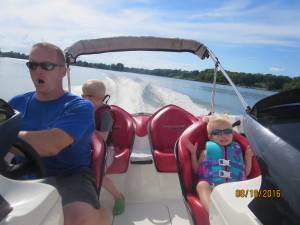 I got to run to Target today!  I needed to return a few toy clearance items that I decided not to keep, and was able to find a few pieces of clothes for P for future summers.
I went up to Adrian with B today because he needed to go to the dealership to get the jack that was missing from the truck.  We did a quick stop at Kohl's in Adrian and I did find a few items for P.  P was with us and ran all over the store.  She refuses to sit in a cart if B is with me.  Without B she sits in the cart no problems.  We figured out the only way not to chase her is to walk faster than her so she has to follow and chase us.  It worked and she stayed right with us.
What good things have you been treated to you this week?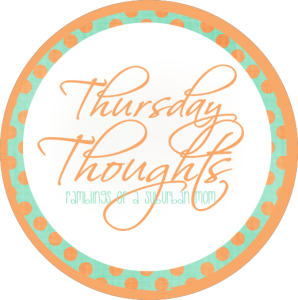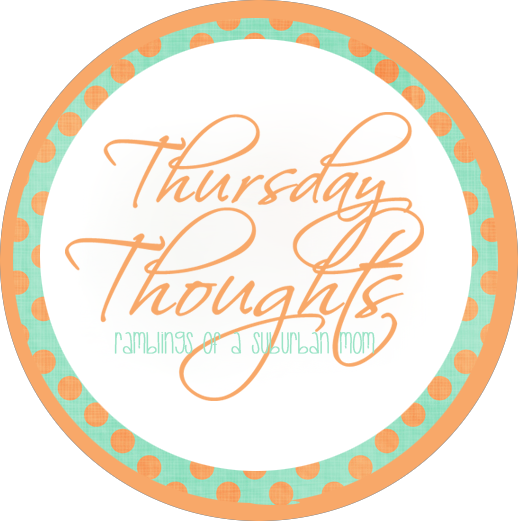 Although I do Thursday Treats, it is pretty similar to Jen at Ramblings of a Suburban Mom's Thursday Thoughts, so I am linking up with her today.
Disclaimer: I have never claimed to be any great writer. So any mistakes that are made are my fault. Sometimes I mix up names B, S, and P, but I think you can figure out who I am talking about. If you find any grammatical errors just fix it in your mind so it sounds right.