July 23, 2016
Comments Off

on Thursday Treats
Thursday Treats is all about the best things I have had happen in the past week as far as good things, good foods, awesome finds at stores, great TV shows, etc.
I made my first peach pie of the summer last week.  I am not doing one this week, but plan on making one for next weekend.
I made it up to the farmer's market today even though it was raining.  I got French macaroons that I shared with my sister and then went over to my neighbor's and we did a tasting of the different flavors.  The cookies 'n' crème and the pistachio macaroons where the clear winners.
P has been super cuddly this week and I have to admit, I love it.  She has been waking up in the wee hours of the morning and I have been able to put her in my bed with me and she will sleep for a few more hours.  On those days when she is not there in the morning she usually ends up sleeping with me for part of her nap.  I love naps.
I started watching Feed the Beast on AMC and so far I really like it.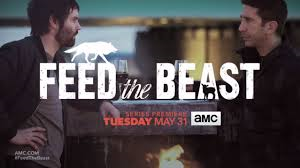 It looks like Jeff Gordon is coming out of retirement to drive for Dale Earnhardt Jr. this week.  In the past month or so he (Jeff) has been making comments about how he would like to be driving certain tracks and now he gets his chance.  With Dale being out because of concussion symptoms I find it ironic how Jeff Gordon jumped in to race this week for the Brickyard but didn't drive the car last week.
I love having Dash.  She is such an exciting cat to watch and to cuddle with.  At night when everyone else is sleeping Dash will come out on the couch and either cuddle up in my lap or lie next to me on the couch.  Today P and I caught Dash wrestling with one of P's dolls.  When P took the doll away, Dash went and got P's cow puppet to play with.
What good things have you been treated to you this week?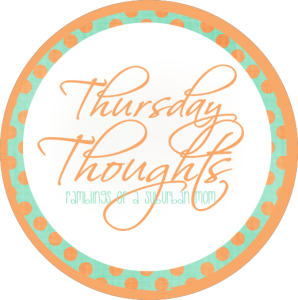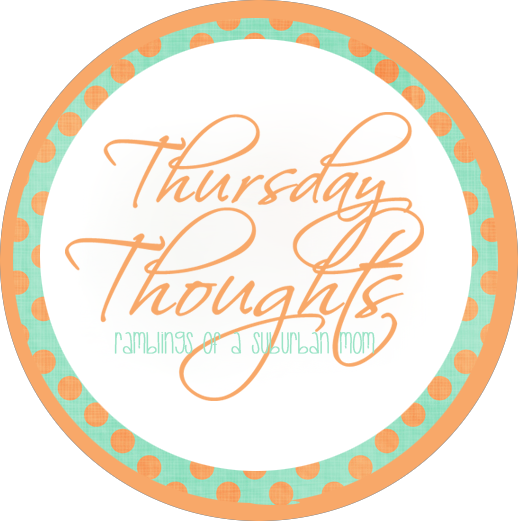 Although I do Thursday Treats, it is pretty similar to Jen at Ramblings of a Suburban Mom's Thursday Thoughts, so I am linking up with her today.
Disclaimer: I have never claimed to be any great writer. So any mistakes that are made are my fault. Sometimes I mix up names B, S, and P, but I think you can figure out who I am talking about. If you find any grammatical errors just fix it in your mind so it sounds right.