June 17, 2016
Comments Off

on Thursday Treats
Thursday Treats is all about the best things I have had happen in the past week as far as good things, good foods, awesome finds at stores, great TV shows, etc.
I was tired today when P was taking a nap.  I was falling asleep working on the computer, so I decided to take a nap.  I by far get the best sleep during naps.  I wish I could nap every day.  Those two hours are better than eight hours of sleep at night. #lovemynaps
We went to my aunt and uncles today and the kids had a blast.  P could have cared less that I was there until she started to get tired.  I could have left and she would not have even noticed.
S had his little tee ball camp and got his shirt.  He is excited to start playing next week.  The league is for 5 and 6 year olds.  He is one of the tallest kids.  That is so strange because he falls in the 50th percentile for height and has always been one of the shortest.
We went to the farmers market if then it was misting outside.  I got three quarts of strawberries to eat this weekend.  I am planning on making an Angel food cake, and enjoying a little strawberry shortcake.
Dash is such a cute kitty.  I love how friendly she has turned out to be.  As long as the kids don't turn her she is going to be a very social cat.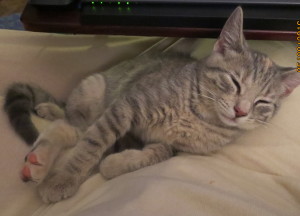 What good things have you been treated to you this week?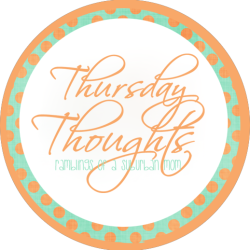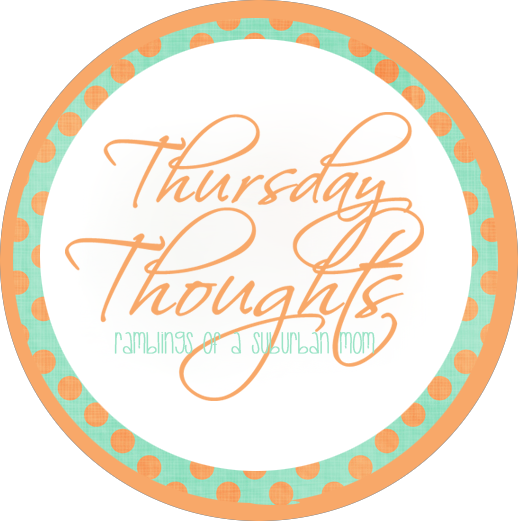 Although I do Thursday Treats, it is pretty similar to Jen at Ramblings of a Suburban Mom's Thursday Thoughts, so I am linking up with her today.
Disclaimer: I have never claimed to be any great writer. So any mistakes that are made are my fault. Sometimes I mix up names B, S, and P, but I think you can figure out who I am talking about. If you find any grammatical errors just fix it in your mind so it sounds right.