Thursday Treats is all about the best things I have had happen in the past week as far as good things, good foods, awesome finds at stores, great TV shows, etc.
I went to Target today and found two really good toy clearance items before the big toy clearance markdown either next week or in two (I think two weeks).
Baby A came over today and P had someone to play with in the sandbox in the garage before S got home from school.  After S got home from school he played with Baby A for a few hours and had dinner with him.  It tuckered out S and bedtime went smoothly.  I am guessing the same can be said for Baby A.
In the past two days I have gotten approved for a ton of stuff through Tomoson.com.  I cannot wait to get them in the mail.
TV shows are starting to come back on and I love watching them.  I am so excited for new episodes of shows.  I love watching Christmas shows but am happy to get back into my shows again.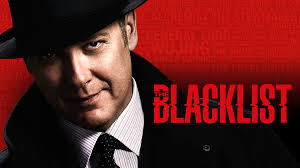 What good things have you been treated to you this week?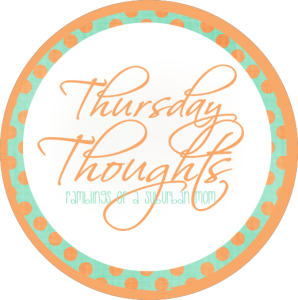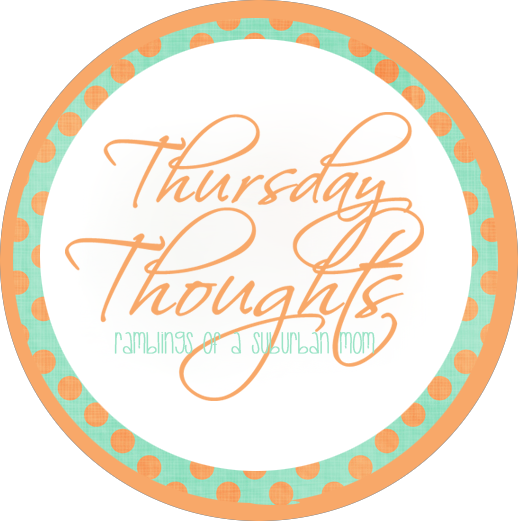 Although I do Thursday Treats, it is pretty similar to Jen at Ramblings of a Suburban Mom's Thursday Thoughts, so I am linking up with her today.
Disclaimer: I have never claimed to be any great writer. So any mistakes that are made are my fault. Sometimes I mix up names B, S, and P, but I think you can figure out who I am talking about. If you find any grammatical errors just fix it in your mind so it sounds right.