Thursday Treats is all about the best things I have had happen in the past week as far as good things, good foods, awesome finds at stores, great TV shows, etc.
I discovered the most amazing cookies. I got these cookies to review with the kids a long time ago. I had P try them, but I never did. I tried these a few nights ago and had to stop myself from eating the whole box. They are Horizon Snack Grahams-Honey flavored. The cookies really had a home baked taste to them. With every cracker you never knew what you were going to get. Once in a while I would eat a cracker and oops it was burnt, but tasted so good.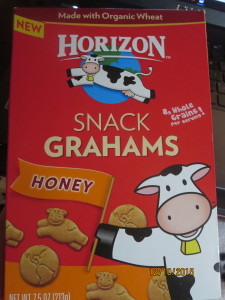 I bought a bunch a ton of stuff from DelSol.com. They had 50% off all kids' apparel with free shipping on orders over $35. I managed to get my nieces and me a bracelet and earring set, a few nail polish sets for them and both kids a shirt. S is going to love having a shirt that changes colors in the sun. My nieces are going to love nail polish that changes colors in the sun.
I have a playdate for S at 8am today. Not really a play date, my neighbor is coming over with her kids. S will love having someone to play with and I bet they both will be in their pajamas the entire time.
I am back into reading again and loving it. I took about a month break, but now am reading every night before bed and when I can find time. Usually in the early mornings when the kids wake up. I get so tired of watching kids cartoons and am too tired to do anything but hang out on the couch with the kids.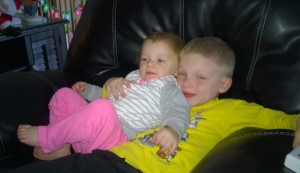 What good things have you been treated to you this week?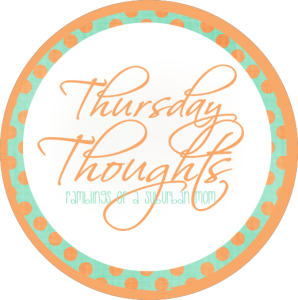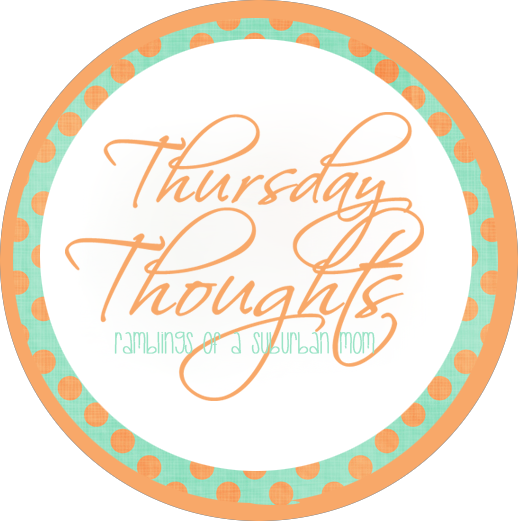 Although I do Thursday Treats, it is pretty similar to Jen at Ramblings of a Suburban Mom's Thursday Thoughts, so I am linking up with her today.
Disclaimer: I have never claimed to be any great writer. So any mistakes that are made are my fault. Sometimes I mix up names B, S, and P, but I think you can figure out who I am talking about. If you find any grammatical errors just fix it in your mind so it sounds right.