November 12, 2015
Comments Off

on Thursday Treats
Thursday Treats is all about the best things I have had happen in the past week as far as good things, good foods, awesome finds at stores, great TV shows, etc.
I think I finally figured out what was wrong with my apple pie. I really like my recipe and think I only made it better. Who knew you had to mix cornstarch with cold water before you add it to your mix? I sure didn't. I also let it simmer on the stove. Usually I boil the mix and then dump it on the apples because I am afraid the sugar is going to burn. This time I let it simmer and it was a totally different mix that I dumped on the apples.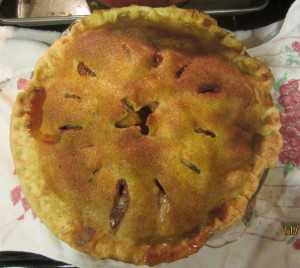 P can nod her head yes now and she knows what it means. It is the cutest thing. She has to stop whatever she is doing to completely focus on moving her head up and down. It's like if she doesn't stop what she is doing she might fall over moving her head.
We made a deal with S if he takes a shower the first time he is told we will decorate the tree on Sunday. If he doesn't go the first time he is told, we move decorating the tree back one day. So far we haven't moved the tree. This is actually working. We don't have any fights or meltdowns at shower time. I have a few ideas about what to do after Sunday to keep this going.
We put our first Christmas decoration up. I ordered it from Kohl's.com after seeing it in the store. S was totally excited about it and it was so big we put it on top of the entertainment center.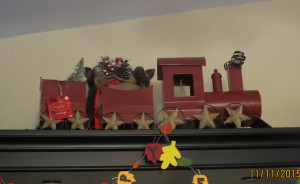 I got all my laundry done yesterday. It isn't folded, but it is done.
My neighbor comes home from the hospital today with the new baby. It is so exciting when there is a new baby!
What good things have you been treated to you this week?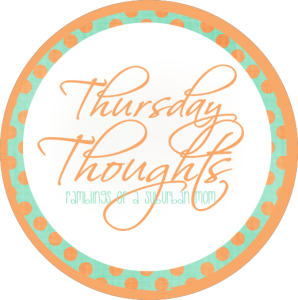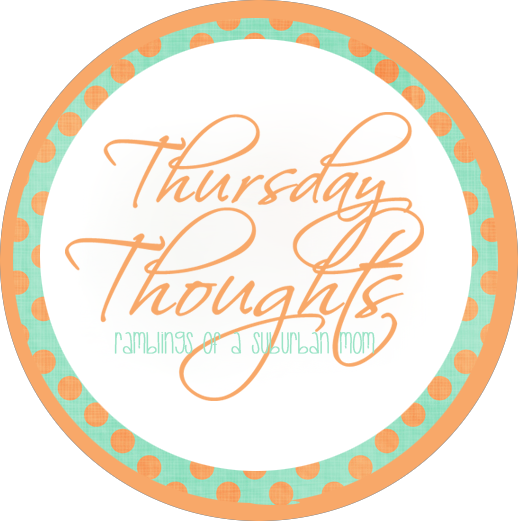 Although I do Thursday Treats, it is pretty similar to Jen at Ramblings of a Suburban Mom's Thursday Thoughts, so I am linking up with her today.
Disclaimer: I have never claimed to be any great writer. So any mistakes that are made are my fault. Sometimes I mix up names B, S, and P, but I think you can figure out who I am talking about. If you find any grammatical errors just fix it in your mind so it sounds right.