March 14, 2016
Comments Off

on This Week's New Baby Products
Disclaimer:  I received this product for free or highly discounted in exchange for an honest review.  All thoughts and opinions expressed are mine.
Just as I think I have found the newest and latest baby products more and more keep coming out.  Here are just a few that I have come across this week.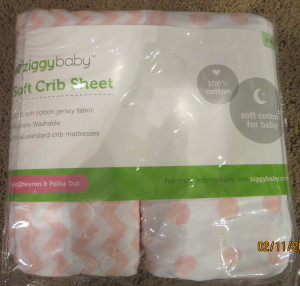 I can always use more crib sheets, it seems like I am always changing them.  These sheets are made of jersey cotton and it feels like you are sleeping on the softest t-shirt ever.  The sheets come in two patterns. pink polka dot and pink chevron.  While P's bedroom is not done in pink these are classic colors and patterns and match the pink pigs throughout her room.  The sheets are 9 in. depth making it easy to put the on and ensure they stay on with a snug fit.  The Ziggy Baby 2-pack Pink Crib Sheets Set is $21.99 on Amazon.com.  #ziggybaby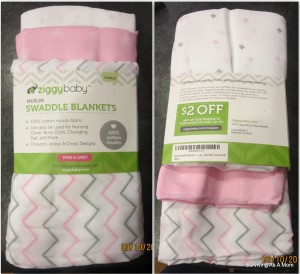 These blankets remind me of cheese cloth.  They are very thin but work out great for those summer months or when you have a hot baby like I do.  The blankets are 48×48 so you can do a true swaddle with them and not have to worry about coming up short when you wrap it around the baby.  I have swaddled both of my children with regular receiving blankets.  I discovered these after my daughter kept wiggling out of the receiving blankets and love them.  It is so easy to get her swaddled and for her to stay swaddled when she is sleeping.  The patterns on these blankets are super cute and match the sheets and changing pad covers.  The pink blanket has arrows, one white blanket has gray and pink chevron while the last white blanket has pink and grey crosses.  The Ziggy Baby Pink 3-pack Muslin Swaddle Blankets are $24.99 on Amazon.com.  #ziggybaby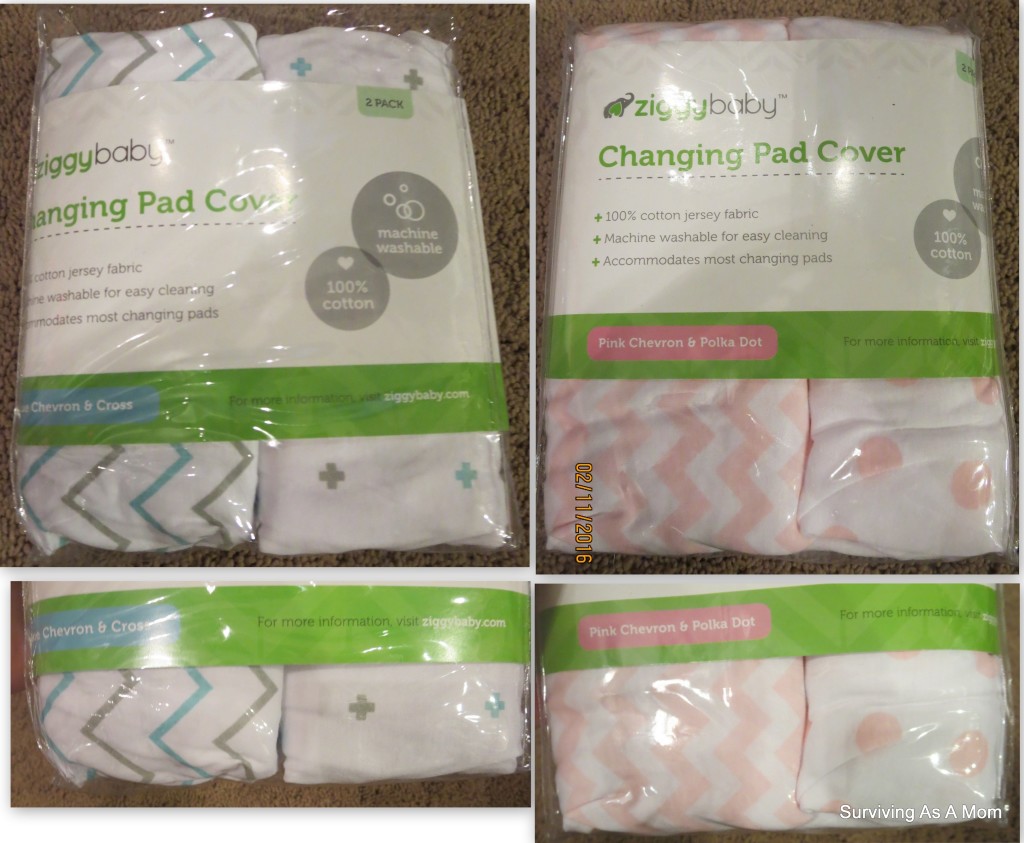 I cannot tell you when P was a baby how many changing pads we went through in a day.  I had the extra pads that went on the changing pad covers, but it was never enough with P.  Now that she is older I really only need 2 covers.  With these being jersey cotton, it is soft on a baby's skin.  It's nice because it is not a plush fabric that is going to cause P to get hot when I change her diaper or clothes.  I like that the pink 2-pack is pink chevron and pink polka dot.  It matches the crib sheets and swaddle blankets perfectly so P can have a coordinating room.  The pink does match the pigs that I have in her room.  The blue 2-pack is blue and grey chevron and blue and grey crosses.  Although these are geared more for a boy's room, they would also look great in a gender neutral or even a girl's room.  The blue aspect is perfect in P's room because her room is blue.  Now she has four new changing pads instead of just two.  The Ziggy Baby 2-pack Changing Pad Covers are $19.99 for a 2-pack of pink or blue on Amazon.com.  #ziggybaby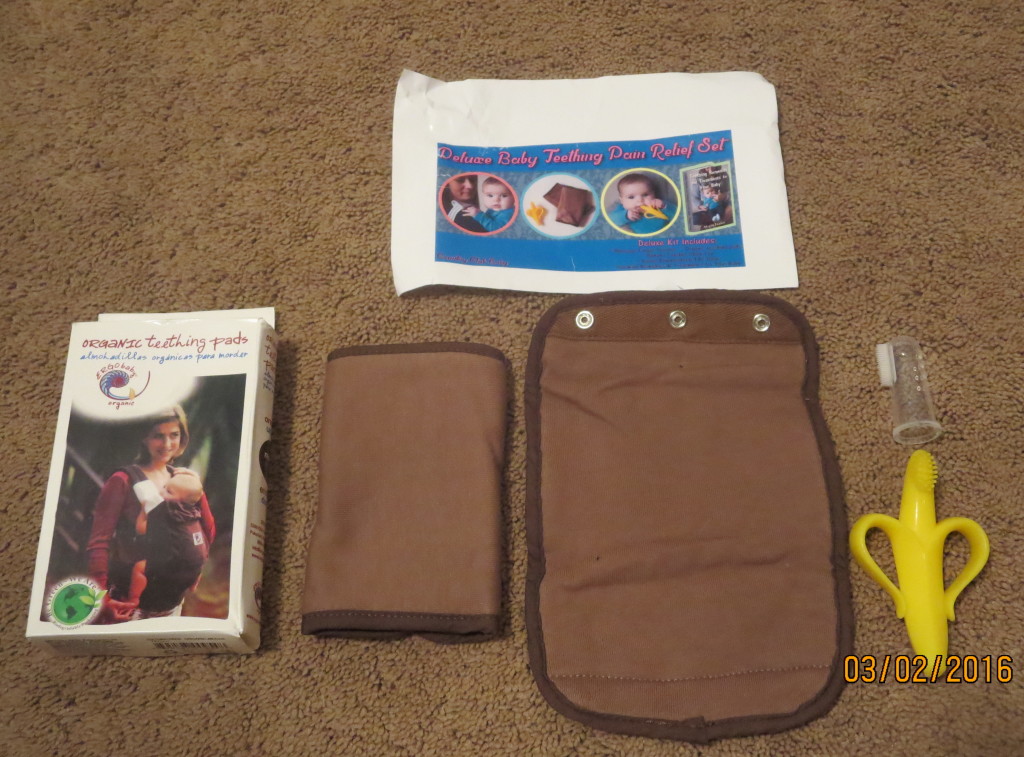 This is the ultimate baby teething set.  The set came with the teething banana toothbrush, which is very popular right now.  I love the way a baby can hold it on their own or the parent can easily do the brushing.  So the baby uses it for teething and the parent uses is for brushing teeth. I have never seen  the ErgoBaby Organic Teething Pads before but love the idea of them.  Gosh knows kids will chew on anything when they are teething.  To provide something when I am carrying the baby around that they can chew on and drool on and I can easily take them off the carrier and wash them instead of the entire carrier is awesome.  The Deluxe Baby Teething Pain Relief Set is $29.91 on Amazon.com.  #teethingbaby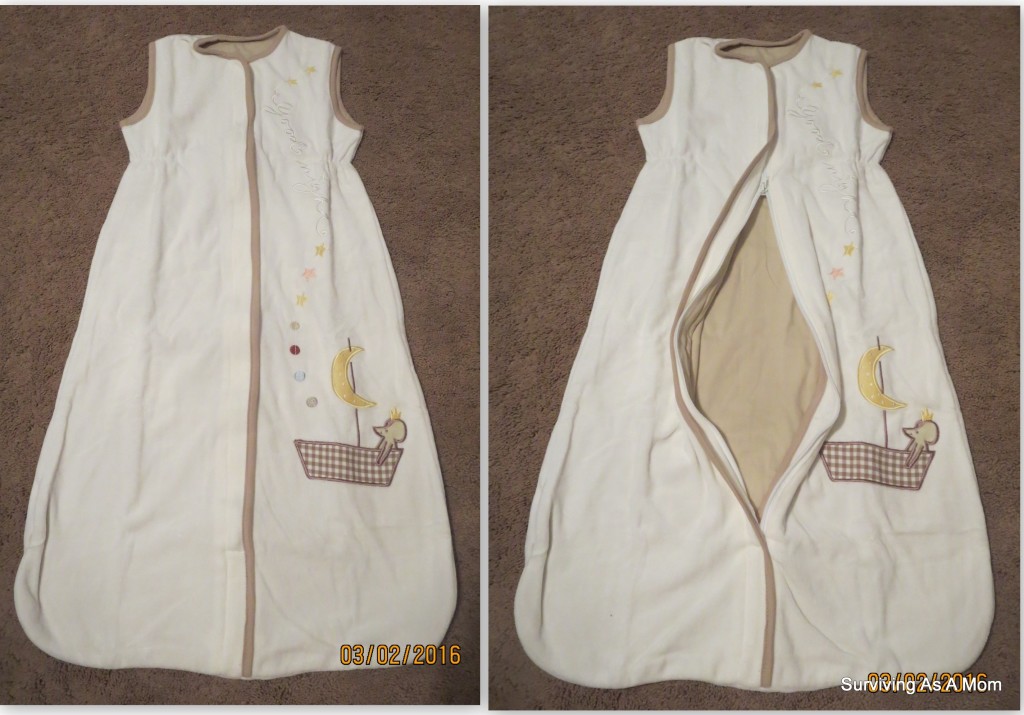 I loved putting both of my kids in sleep sacks when they were babies.  I never used covers so I dressed them for the night in pajamas and used a sleep sack as there blanket.  This sleep sack was adorable.  It has a little mouse sitting in a boat with "Goodnight" embroidered above it.  It is a pale cream with tan trim so it would work for a boy or girl.  The great thing about this sack is that it zips from the bottom so middle of the night changes are so much easier.  The baby could sleep through an entire diaper change.  The Marque Unisex Baby Sleep Sack is $18.99 on Amazon.com.  #UniseBabSleeSack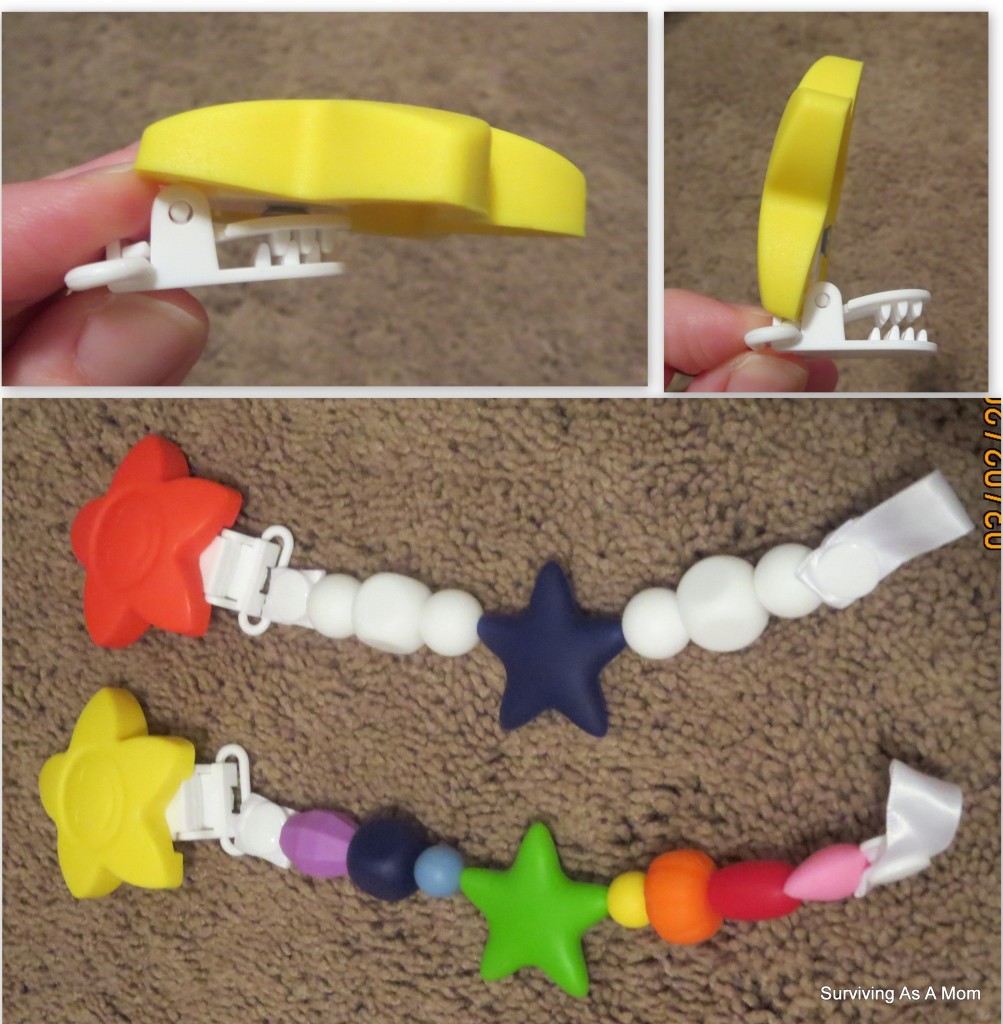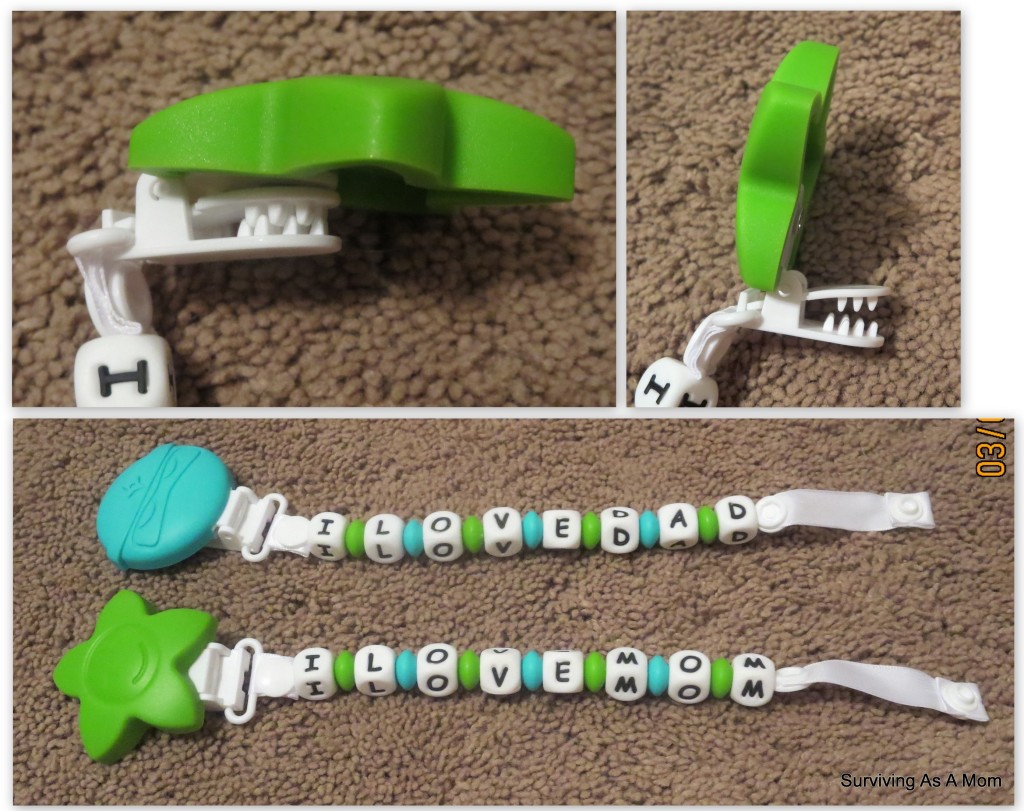 I am a huge pacifier clip person.  I love using them to be able to keep track of P's binkies and keep them off the floor.  The beads are made of silicone and can be chewed on without me having to worry about what P is chewing on.  I like the plastic clip under the large silicone star because it is plastic and they do not leave marks on the clothes.  The stars are however really big so I won't be using them on P's clothes.  Because the other end has a snap closure I can hook so many things on it and easily take it off without removing the clip.  These clips are perfect to secure to the stroller and hook onto P's sippy cup handle.  The 2-in-1 Teether & Pacifier Clip comes in a 2-pack.  There is the rainbow and red-white-blue clips or the "I Love Mom" and "I Love Dad" clips for only $17.99 on Amazon.com.  #pacifierclips  #pacifierclip
I was chosen to review these baby products through Tomoson.com.  Basically how it works is you select items you would like to review and if they chose you, the product is purchased through Amazon.com.  If you have a Prime Account with Amazon shipping is free and a coupon code is provided from the company making the product free or highly discounted.  In exchange they are looking for an honest review on their product.
Disclaimer: I have never claimed to be any great writer. So any mistakes that are made are my fault. Sometimes I mix up names B, S, and P, but I think you can figure out who I am talking about. If you find any grammatical errors just fix it in your mind so it sounds right.