March 5, 2016
Comments Off

on This Week's New Baby Products Review
Disclaimer: I received this product for free or highly discounted in exchange for an honest review. All thoughts and opinions expressed are mine.
Just as I think I have found the newest and latest baby products more and more keep coming out. Here are just a few that I have come across this week.
Pacifier Clip Holder-3 Pack Boys by AlmaBaby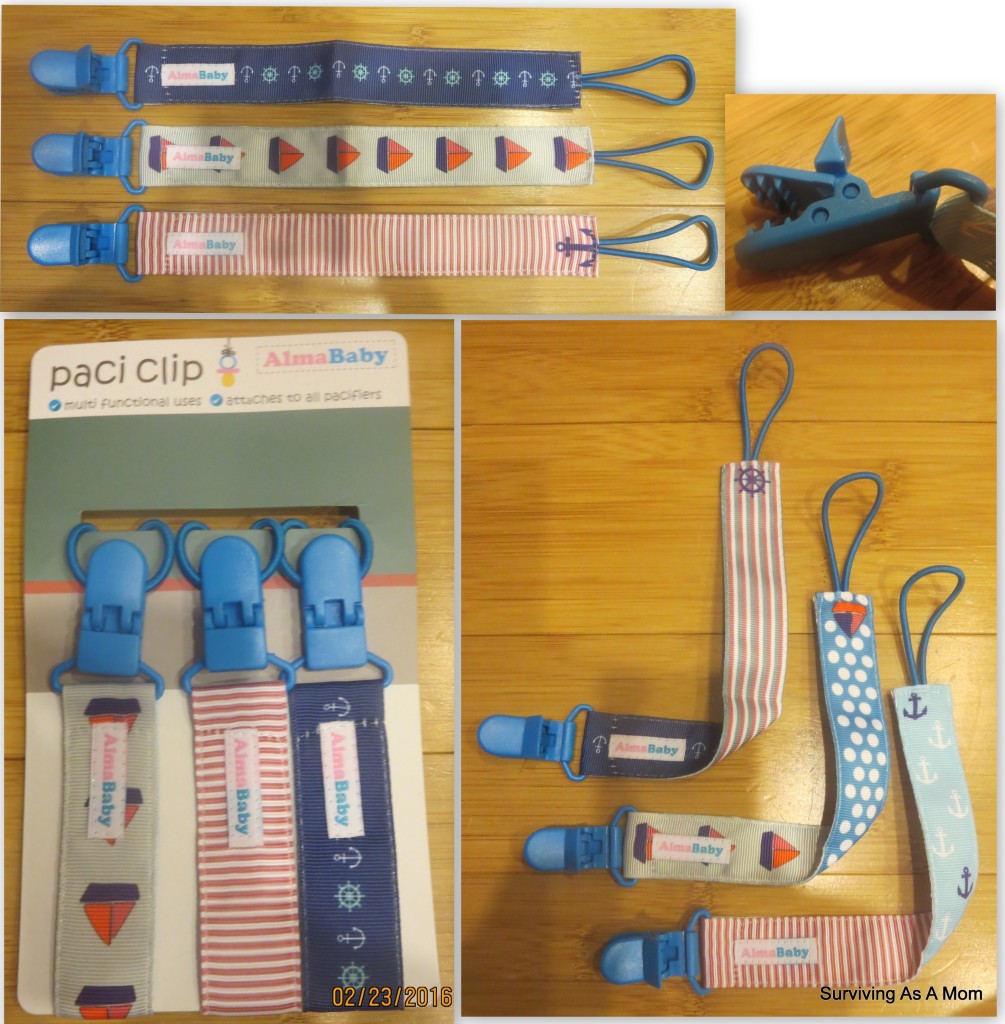 If I say it once I'll say it again, I love pacifier clips. Since P is a binky baby, pacifier clips are essential to us when we go places. I love the plastic clips because they do not leave marks on the clothes and I do not worry about P chewing on it as much as I would on metal clips. Although P is a girl and these are for "boys" I love the way they match her outfits and are not "pink." The patterns are geared toward the nautical theme but have lots of red and navy blue. The loop that connects the pacifier or toy is made of thick elastic which gives the clip a little give when it gets caught. I really like these clips and have immediately started using them. The Boys Pacifier Clip Holder 3-pack by AlmaBaby is $15.95 on Amazon.com. #almababy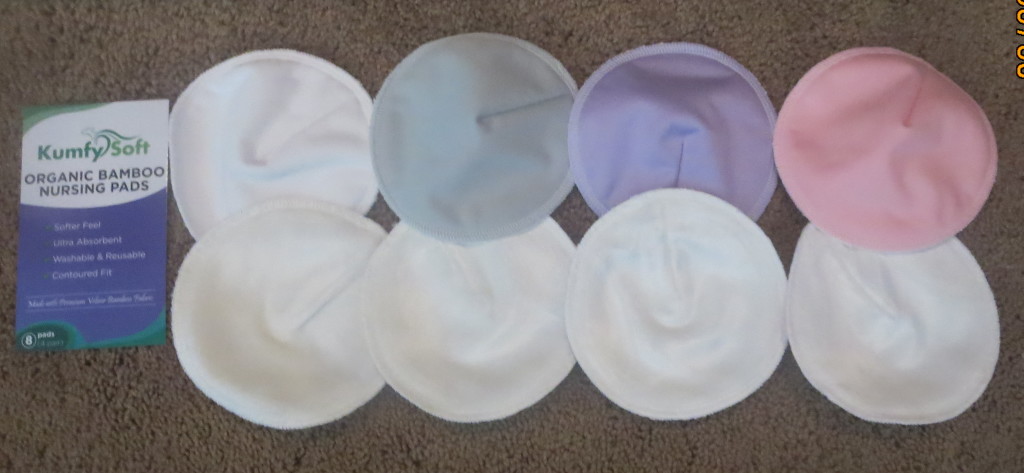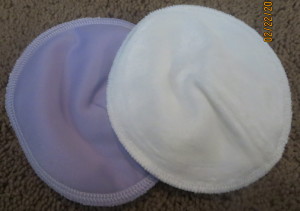 Nursing pads are so essential when breastfeeding a baby. For my first child I used disposable and when I had my second planned on using reusable nursing pads. I bought some reusable nursing pads that were 100% cotton but they ended up leaking all the way through. With these nursing pads they are made of bamboo which is soft and gentle on sensitive skin. There is a leak proof layer that stops leakage from happening and with the super absorbent layers it prevents leakage and maintains dryness to the skin. These have held up so well and prevented leaks that I plan on getting another set for my sister when she has her baby. The Kumfy Soft Bamboo Nursing Bra Pads are $14.99 on Amazon.com. #KumfySoftNursingPads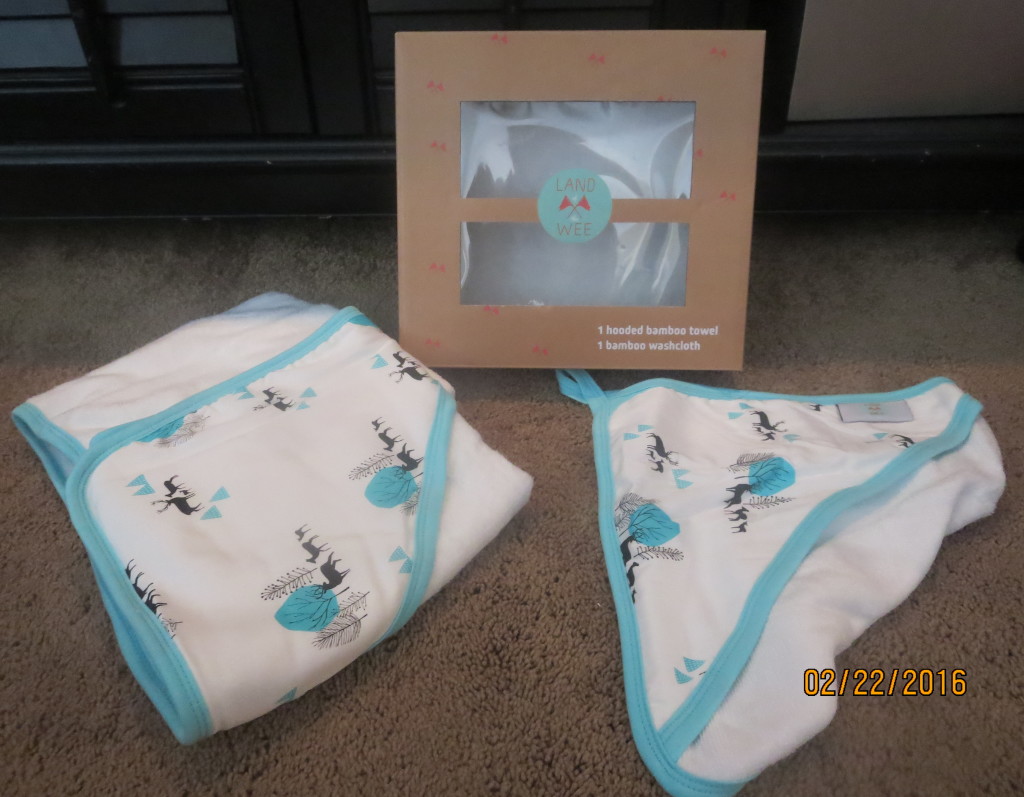 Every baby needs a soft towel to get wrapped in after a bath and a soft washcloth to get clean. This towel/washcloth set was so unbelievable soft. My daughter kept rubbing the towel up against her cheek. The towel is oversized and with P 20 months it is still plenty big for her. I could not believe how plush and luxurious they felt. I love the little deer family pattern all over the towel and washcloth. With the trim of aqua it makes it unisex for either a boy or girl. The towel set is organic and made from naturally hypoallergenic bamboo. The loop on the washcloth makes it easy to be able to hang it when it dries and not get dropped on the floor. The Land of the Wee, Bamboo Hooded Towel and Washcloth Set is $26.99 on Amazon.com. #Hoodtowel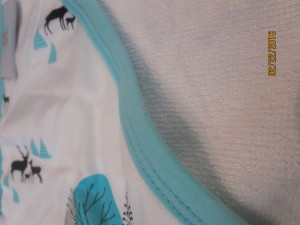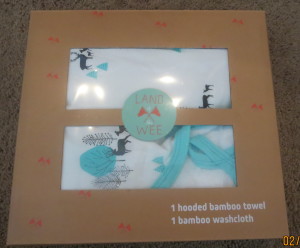 I know these are marketed as dog bowls, but I have found them to be the perfect size for P to use as snack bowls when we are out and about. The bowls all have a clip on them and collapse flat when not in use. I stuck a bowl in the diaper bag, the bottom of the stroller and the other gets switched out with one of these when it is dirty. Each bowl has a clip on it which I have used to attach it to the diaper bag when not in use or to the side of a stroller or highchair when it has food in it. It prevents P from being able to throw the bowl when she doesn't want any more or gets upset. While I know these were made as dog travel bowls they have worked out fantastic as kid's snack bowls. The Goodog Collapsible Colorful Dog Travel Bowl Set of 3 is $12.99 on Amazon.com. #Collapsibledogbowl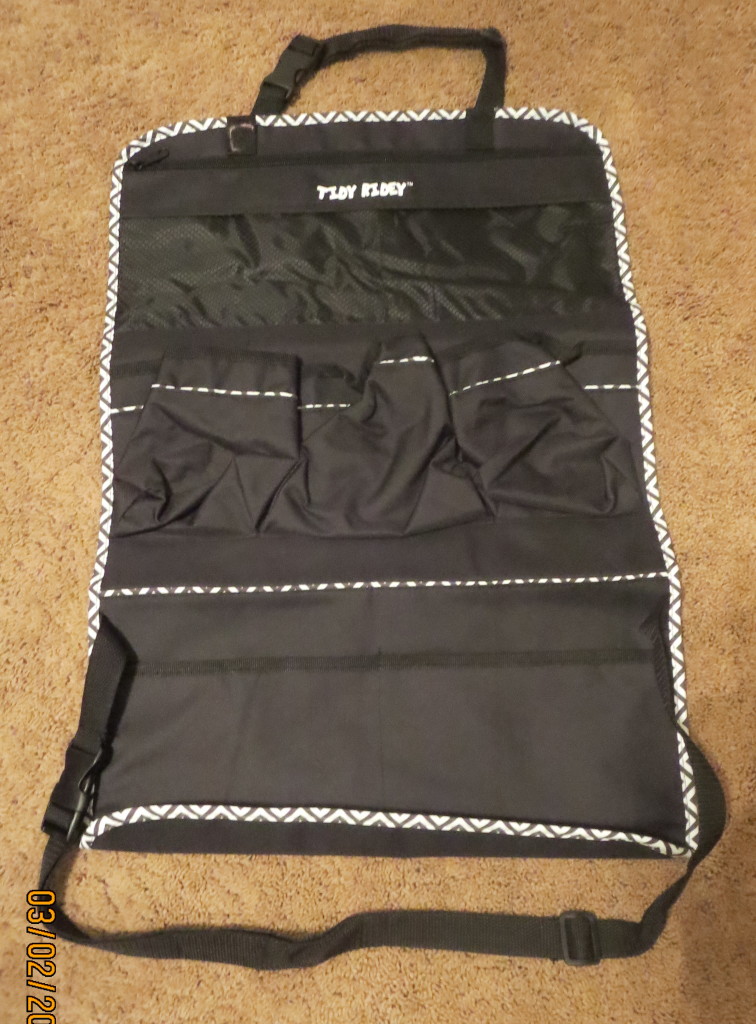 Since I have discovered backseat organizers they are a must for both of my cars. Since S is now 6 years old he is able to entertain himself in the car and being able to have everything at arm's reach makes it so much easier for him. Instead of asking me to grab something for him, he can do it himself. I decided to use this one for my daughter in my car. I am able to organize all of her stuff I keep in the car toys, wipes, an extra binky, etc. I love the chevron trim on this organizer. It definitely adds a little something extra to it instead of just plain old boring black. The Tidy Ridey Premium Backseat Organizer for Car is $13.97 on Amazon.com. #TRBackseatOrganizer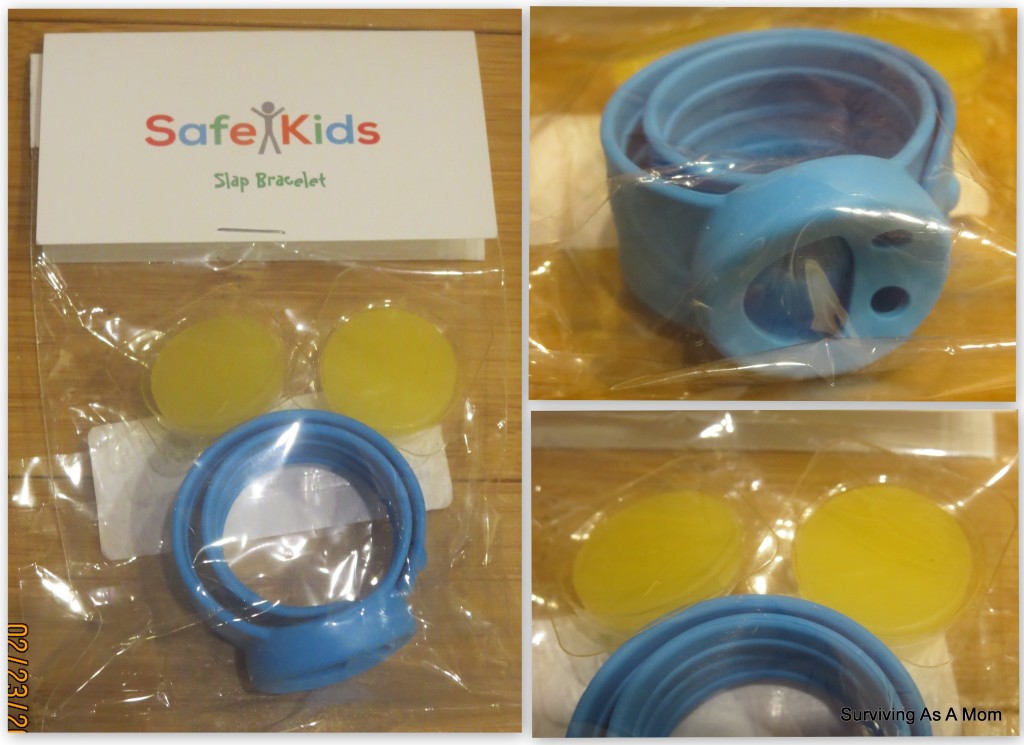 I don't like spraying the kids with bug spray but sometimes I don't have a choice until now. The bracelet comes with two refills each good for 15 days. S is very excited to wear this bracelet outside when the weather gets warmer. He said it looks like a watch. I like the idea of him wearing this and me not having to spray bug spray on him. With P, I don't think she could wear this bracelet and not touch the refill packets. Instead I will put it on her stroller, swing, or what she is using to keep the bugs away. I plan on using it at the first sign of a mosquito. The Safe Kids All Natural Mosquito Repellent Slap Bracelet for Kids and Babies is $19.99/bracelet on Amazon.com. #safekidsslapbracelet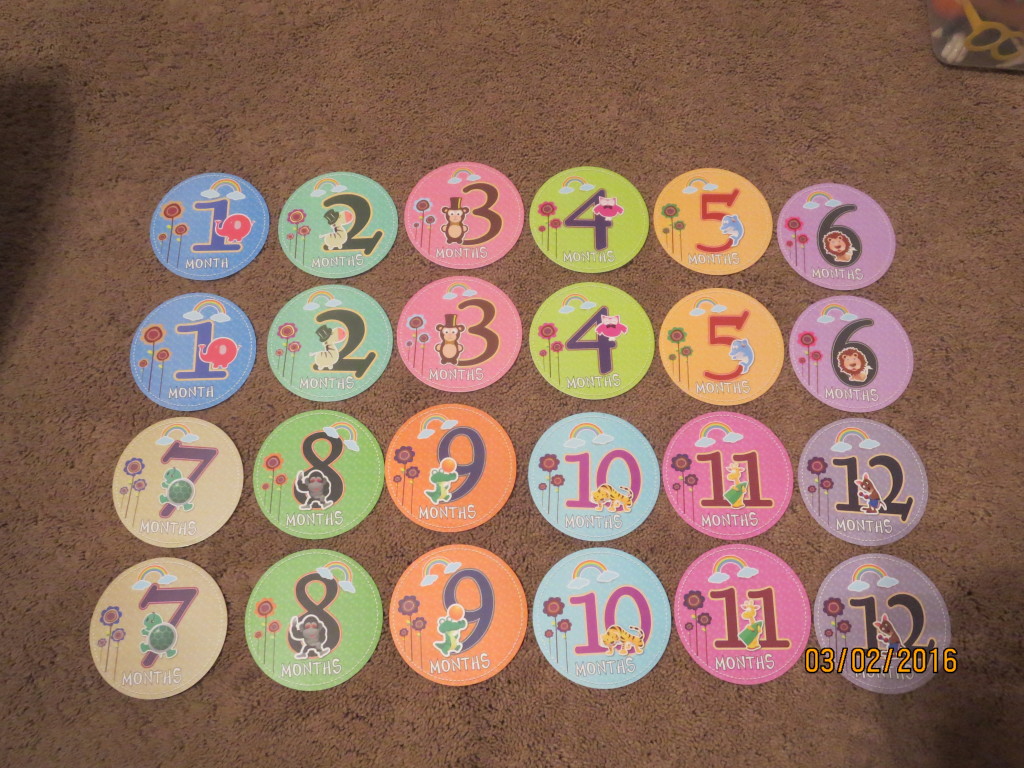 I love to scrapbook although I don't find time to do it like I used too. I also like to make scrapbooks for expecting mom's for the first year of the baby's life. I have made over 6 books for other people and still like doing it. What I plan to do with these is take one set of stickers and make the scrapbook page for the month to match the sticker. I will then give the whole other set of stickers with the scrapbook so the baby can take a picture wearing the monthly sticker and it will match the scrapbook page it goes on. of course, if for some reason I don't get the time to make the book I will split up the set and give one to the next person having a baby, and then the other set to the next. They are super cute. Each sticker has a rainbow on it and are neutral enough they could be used for boys or girls. The 2 Sets of 12 Baby Monthly Stickers by Born & Beyond are $9.90 on Amazon.com. #bornandbeyond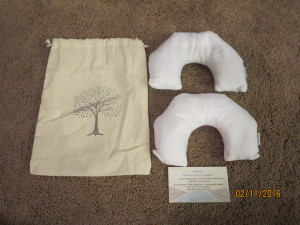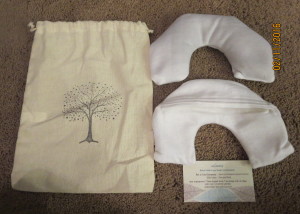 These are so easy to use when it comes to helping alleviating the pains of breastfeeding. The packs can be warmed up so help with mastitis, clogged ducts, etc. The packs can also be frozen to help with swelling, engorgement, etc. The packs are filled with flaxseed and covered in 100% soft cotton. There is a removable cover so they can be washed to keep them clean. Because of the shapes of the packs they can easily be put in a nursing bra to help when on the go.
Since I am no longer breastfeeding (thank goodness!) I have used these for heating and cool packs. When I need to use a hot pack for S or P there is no way I can get them to sit still with a heating pad. By warming these up in the microwave I can easily use them with S or P and still be able to carry them around or they can use them when they are moving around. I also like using them as a cold pack because they already have a cotton cover on them so unlike usual ice packs I no longer have to cover them in a towel before I give them to the kids to use. We have tons of bumps and bruises around here and are always using ice packs. The Lovies-Nursing/Breastfeeding Hot and Cold Pack, 2-pack is $20.00 on Amazon.com. #Lovies
I was chosen to review these baby products through Tomoson.com. Basically how it works is you select items you would like to review and if they chose you, the product is purchased through Amazon.com. If you have a Prime Account with Amazon shipping is free and a coupon code is provided from the company making the product free or highly discounted. In exchange they are looking for an honest review on their product.
Disclaimer: I have never claimed to be any great writer. So any mistakes that are made are my fault. Sometimes I mix up names B, S, and P, but I think you can figure out who I am talking about. If you find any grammatical errors just fix it in your mind so it sounds right.