May 17, 2016
Comments Off

on This Week's New Baby Products
Disclaimer:  I received this product for free or highly discounted in exchange for an honest review.  All thoughts and opinions expressed are mine.
Just as I think I have found the newest and latest baby products more and more keep coming out.  Here are just a few that I have come across this week.
2-in-1 Shopping Cart and Highchair Cover by Suessie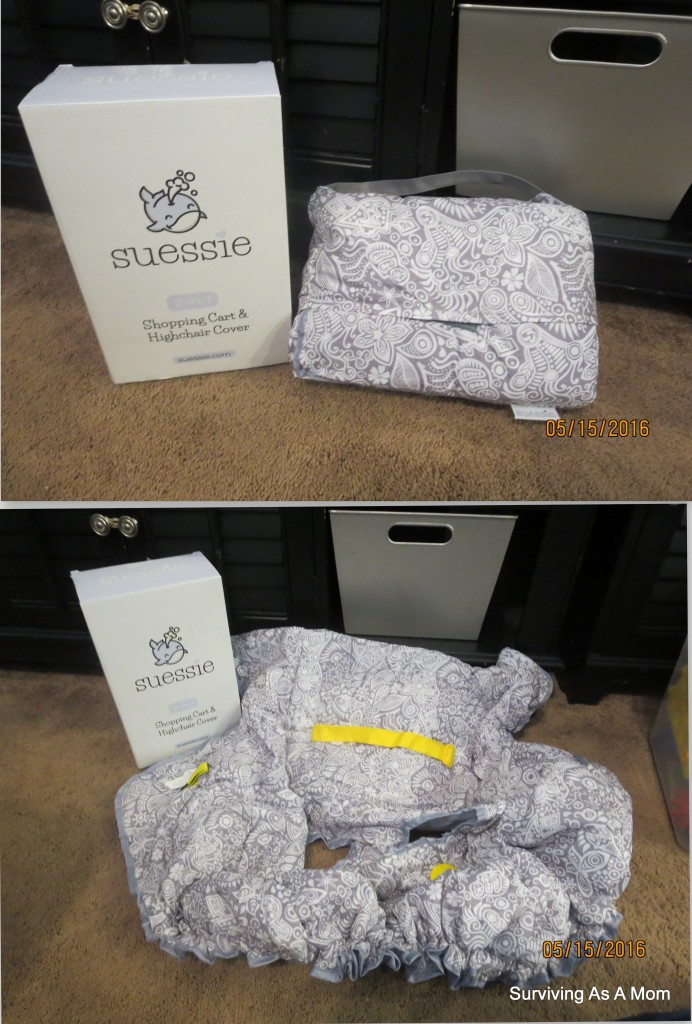 This is a cart cover that has improved on previous covers.  It is a very neutral pattern that has a belt to keep your little one sitting.  There is also a strap to attach to a sippy cup so that it does not get thrown out of the cart and is easy to find.  On the front of the cover is a clear sleeve that a phone or tablet can be inserted into to entertain your little one.  There are also two loops that you can use to attach toys too.  This cover easily inverts into itself into a small pouch with a carrying handle to make it easy to take with you.  The 2-in-1 Shopping Cart and Highchair Cover by Suessie is $31.99 on Amazon.com.  #suessie
Trendy Kitty Baby Bandana Drool Bibs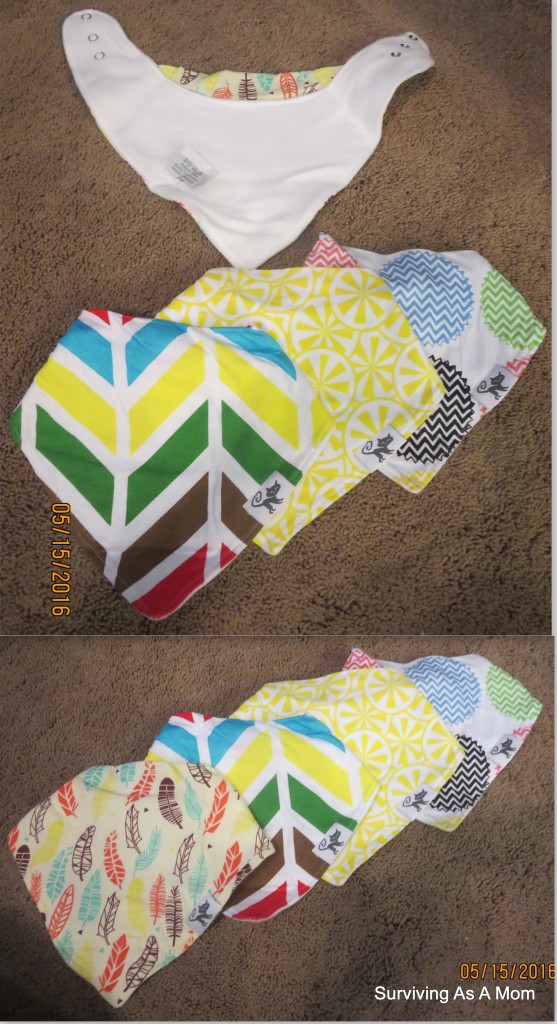 I love bandana drool bibs and think they are a great gift for baby showers.  I used them for P when she was little and drooling like crazy and cannot say enough about them.  With the microfleece backing it keeps the moisture away from the neckline and clothing.  I love the unisex patterns on the front that are very gender neutral.  They are all fun vibrant colors on soft cotton.  The snaps work so much better than Velcro or ties so they do not hurt the baby's neck or get caught in the hair.  The Trendy Kitty Baby Bandana Drool Bibs 4-pack is $19.85 on Amazon.com.  #trendykitty
3 Pack of Pacifier Clips by Kiddos Art-Jungle Theme & Cutest Baby Ever Theme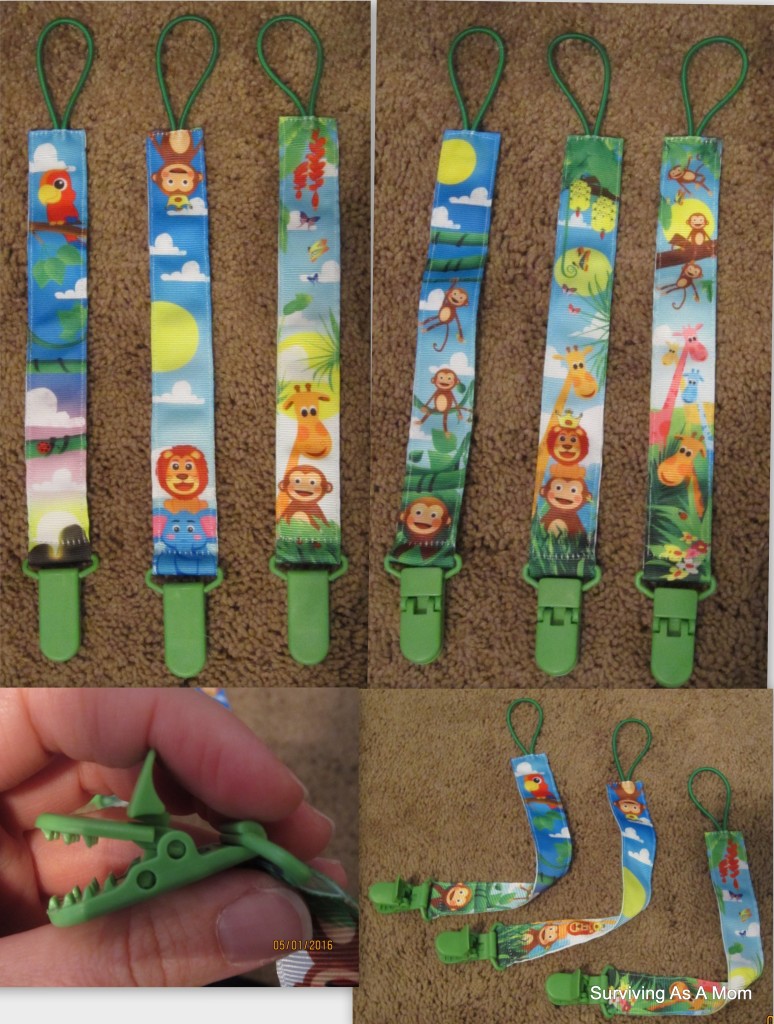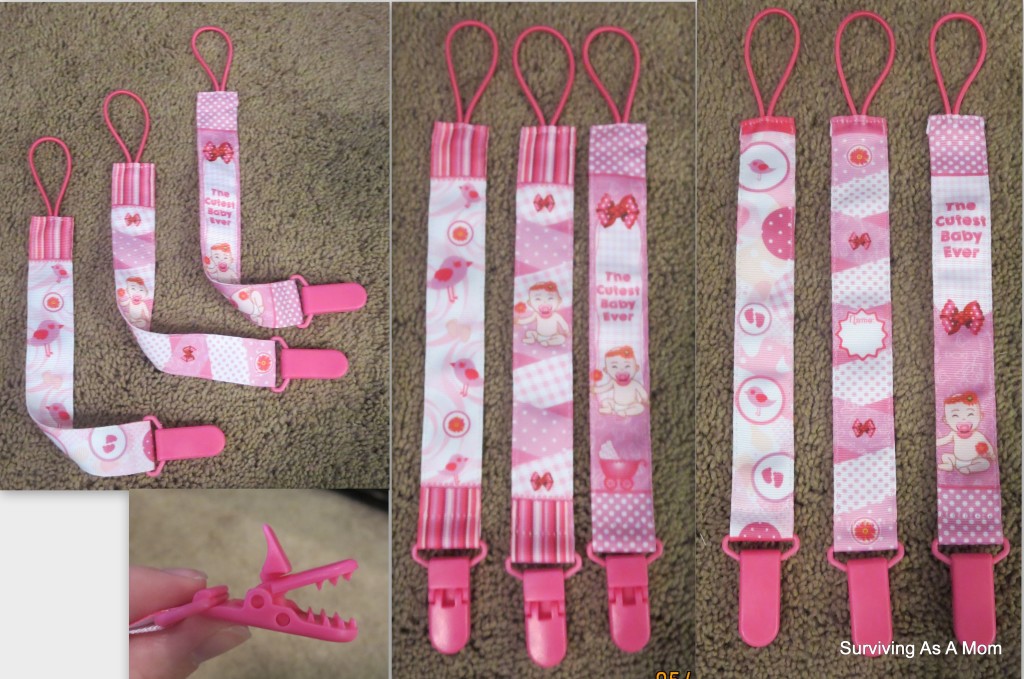 I am a fan of using binky clips for P when we are at home and especially when we go places (even just in the car).  Because I use them so often I now consider myself a pretty good judge of what I like in a pacifier clip.  I love clips that are plastic and not metal.  I don't like the idea of my little one chewing on metal.  The plastic do not seem to leave marks in the clothes like the metal clips do.  On the other end is an elastic loop.  While I really like a loop that is Velcro or snap for easy removal this is my second choice.  With the elastic it has a little give if my daughter gets spunky and starts tugging on her binky.  The 3 Pack of Pacifier Clips by Kiddos Art-Jungle Theme is on sale now for $7.99 and the Cutest Baby Ever Theme is $9.99 on Amazon.com.  #KiddosArt
Mesmerico 24 Baby Monthly /Holiday Animal Stickers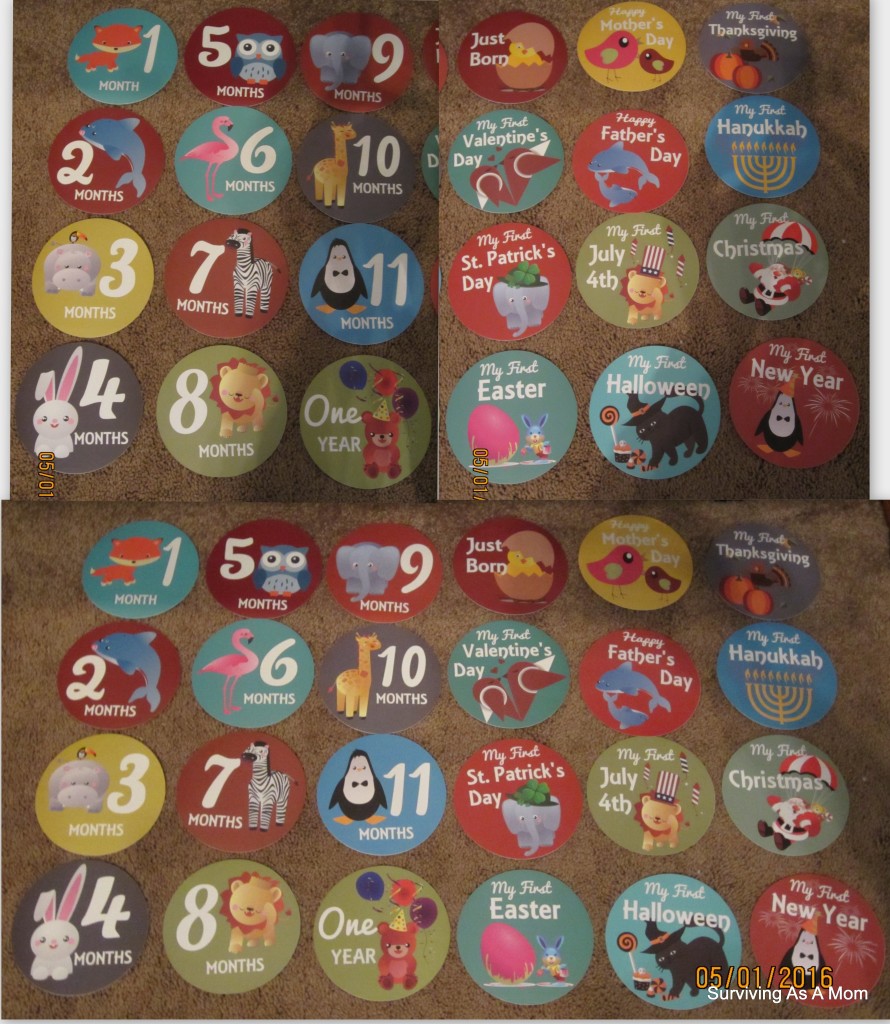 I wish these had been readily available when S and P were babies so I could use them.  With S I got monthly pictures done at a studio.  With P I did the same and at home I got monthly pictures of P using wooden blocks.  These stickers are adorable, not only can you track their monthly progress you can also capture every holiday of the first year.  These pictures make great collages and a way to track the first year of your baby's life.  The Mesmerico 24 Baby Monthly/Holiday Animal Stickers are $9.99 on Amazon.com.  #MesmericoBabyMonthlyHolidayStickers
Baby Cotton Drool Bandana Bibs-Set of 6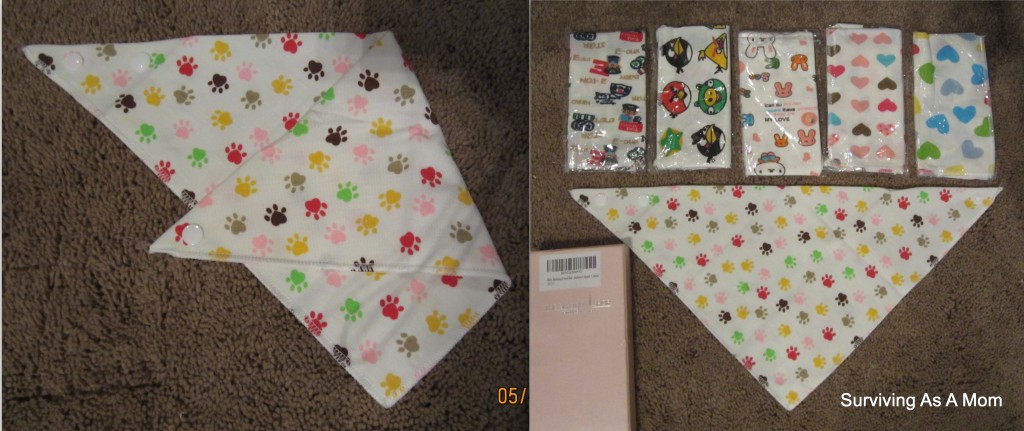 These bandana bibs were different from others I have received in the past.  They do not have the microfleece backing like others I have.  I do not think they keep the moisture away as good as the ones with the backing.  I do, however, like the idea of using these during the hot summer months.  They are soft yet thin enough that they will not cause the baby to sweat like a plastic backing on a bib could do.  The patterns are different from others I have seen.  There are cute colorful paw prints, hearts, Angry Birds and more.  The Baby Cotton Drool Bandana Bibs by JHXTM is $12.99 on Amazon.com.  #bibs

I am always looking for better safety locks that are easier to use and much harder for my daughter to break into.  The two blue safety locks work great for cabinets that do not have knobs.  Each side is attached with 3M adhesive tape.  The white safety latches work great for the garbage, refrigerator, and more.  I do not recommend using them on toilet seats because they take a second to undo the latches and you may not have a second when you need to go to the bathroom.  The ONME Baby Safety Locks are $9.99 on Amazon.com.  #BabySafeytLocks
I was chosen to review these baby products through Tomoson.com.  Basically how it works is you select items you would like to review and if they chose you, the product is purchased through Amazon.com.  If you have a Prime Account with Amazon shipping is free and a coupon code is provided from the company making the product free or highly discounted.  In exchange they are looking for an honest review on their product.
Disclaimer: I have never claimed to be any great writer. So any mistakes that are made are my fault. Sometimes I mix up names B, S, and P, but I think you can figure out who I am talking about. If you find any grammatical errors just fix it in your mind so it sounds right.