May 6, 2016
Comments Off

on This Week's New Baby Products
Disclaimer:  I received this product for free or highly discounted in exchange for an honest review.  All thoughts and opinions expressed are mine.
Just as I think I have found the newest and latest baby products more and more keep coming out.  Here are just a few that I have come across this week.
O-Sip! Silicone Sippy Lids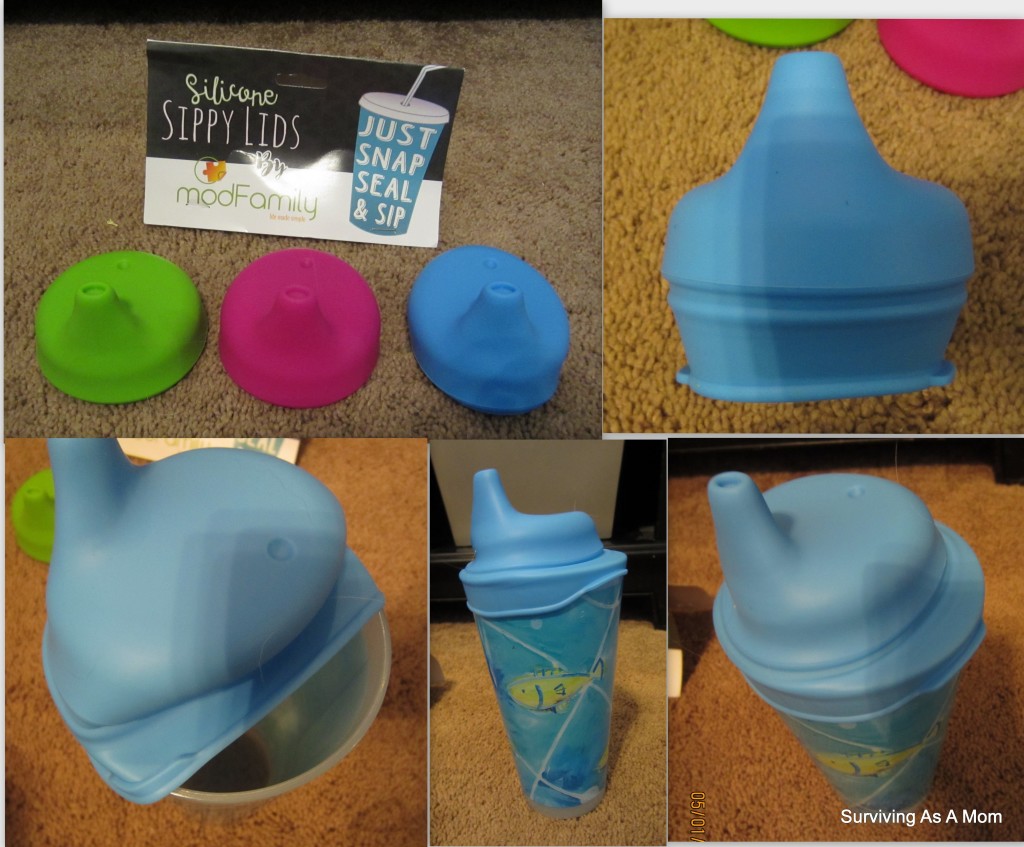 These lids are amazing and I wish I had found them 6 years ago when my son was still a baby.  This fixes all the issues of remembering to always take a sippy cup with us when we go out to eat or over to a friend's house.  All I had to do with this cup was attach it directly to a cup and I created a sippy cup.  When we go out to eat I no longer have to ask for a child's cup with a top.  When we go to friend's house that do not have kids I can easily add this lid to any cup they have in the house.  It is a tight fit on cups but that ensures there will not be leaks.  I have not had any issues with it leaking.  I put it in the dishwasher to clean and am ready to go the next time we go somewhere.  I roll a lid up and keep it in my purse for those never know moments.  The O-Sip! Silicone Sippy Lids 3-pack is $11.95 on Amazon.com.  #OSipLids
Pacifier Clip Holder Unisex Pack of 3 by TatiBaby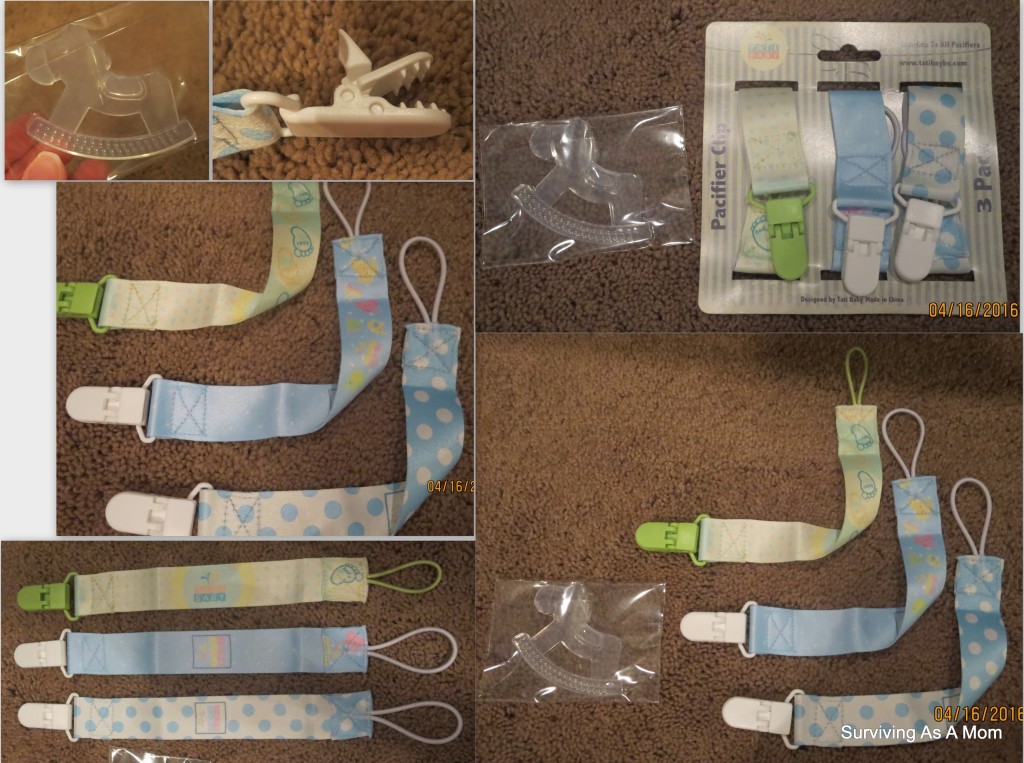 These pacifier clips are awesome with plastic clips instead of metal clips.  I love using the plastic clips because they do not leave marks on the clothes and I do not have to worry if my daughter gets it in her mouth. With a metal clip I would not want her to put it in her mouth and I hate the marks they tend to leave on the clothes.  The patterns on these clips are so much different from what I have seen from others.  I love the green clip with little footprints on it and the elastic loop.  The Pacifier Clip Holder Unisex Pack of 3 by TatiBaby is $9.95 on Amazon.com.  #TatiBaby
My Little One Soft Hooded Baby Towel-Duck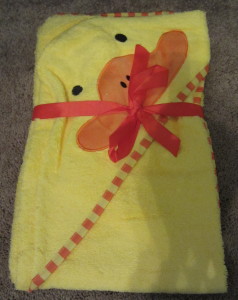 This towel was so soft and I loved the orange trim that lined the entire towel.  Baby towels are so much softer and the perfect size (30"x30") to wrap your little one in compared to a regular towel.  The cute duck hood is perfect to tuck your little ones head in after getting out of a bath to keep them warm.  My daughter is almost two and still has not outgrown this towel.  She has her favorite towels and she tends to gravitate toward this towel because it is so soft and gentle on her baby skin.  The My Little One Soft Hooded Baby Towel-Duck is $15.99 on Amazon.com.  #MyLittleOne
Pack of 2 Silicone Bibs by Happily Safe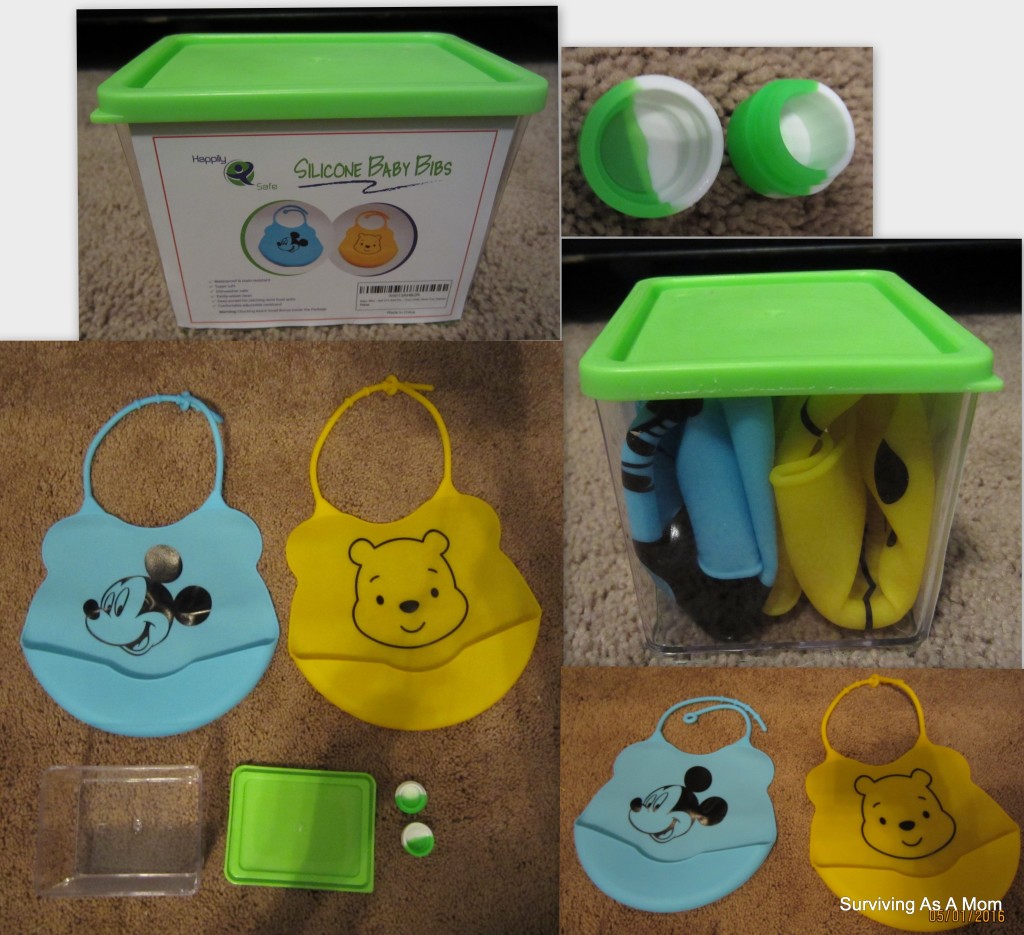 Bibs are a necessity when it comes time to start feeding an infant baby food.  Silicone bibs are one of the easiest things to use because the only thing you have to do is wipe it clean.  If the bib happens to get a ton of food on it I can just as easily rinse it in the sink.  These bibs simply clasp in the back by sticking the one end in the loop.  There is not Velcro to scratch the back of the babies head, or ties to get caught in there hair.  The bibs have a really cute Pooh and Mickey Mouse on the bibs.  The bibs come in a small container which can be used for storing other items afterward.  The bibs also came with a small container about the size of a quarter.  I have no idea what it is for, but have had to put it up because P found it and has put it in her mouth twice now.  The Pack of 2 Silicone Bibs by Happily Safe for $15.87 on Amazon.com.  #babybibs
Glow in the Dark Pacifier Clip Set, Boys 3-pack by Baby Goose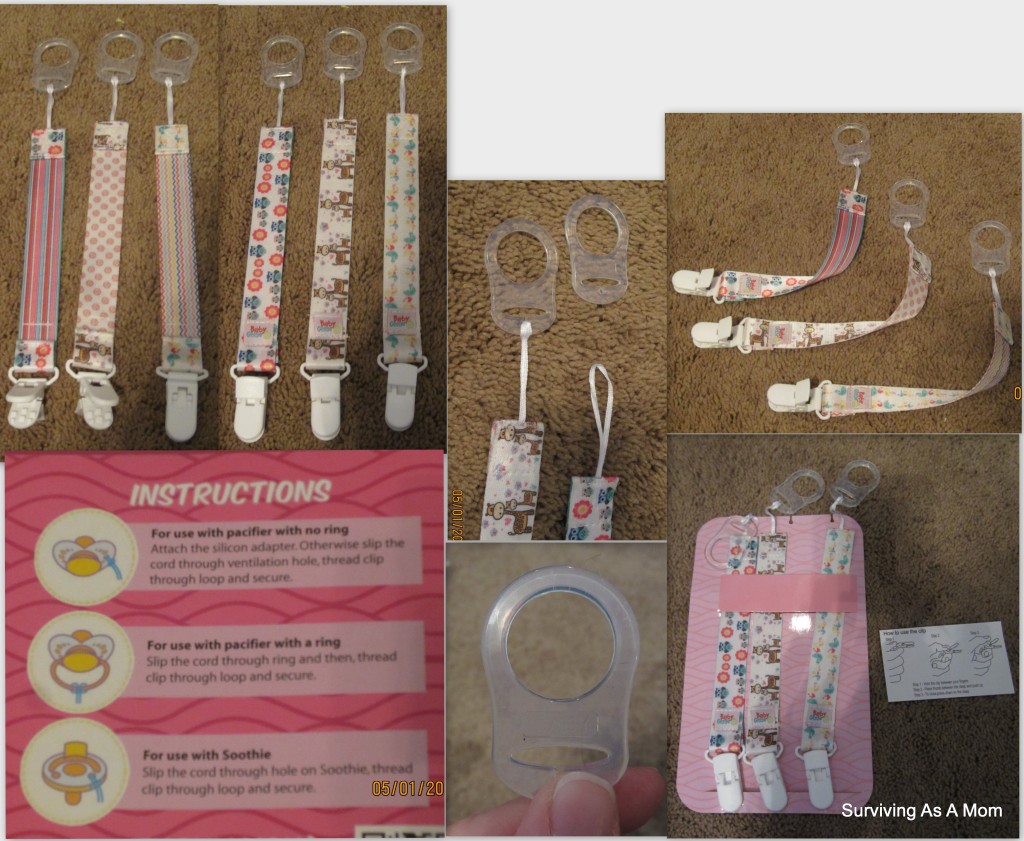 I was very interested in seeing exactly what a glow in the dark pacifier could offer that a normal pacifier clip does not.  I like the idea of it being glow in the dark, but can only think that advantage would come in handy if the clip got pulled off my daughter's close and she threw it in the car.  I never leave the clip on her when she is taking a nap or at bedtime.  The glow in the dark feature was not something I felt was needed.  I do really like the plastic clip and feel it is a necessity when it comes to pacifier clips.  The metal clips leave marks on my daughter's clothes and I hate to think of her chewing on metal.  I loved the patterns on the straps and though they were very cute.  It took me a minute to figure out what the big plastic rings were for and why I would need them.  They worked well on the Nuk binkies that I have that just have nubs.  The one huge downfall of this pacifier clip was the thin ribbon that was used for the loop for the pacifier.  It does not seem to be of high quality and I feel like it will breakdown or break after a few uses.  The Glow in the Dark Pacifier Clip Set, Boys 3-pack by Baby Goose http://www.amazon.com/dp/B01E0T50MYis $11.97 on Amazon.com.  #GlowPacifierClip
I was chosen to review these baby products through Tomoson.com.  Basically how it works is you select items you would like to review and if they chose you, the product is purchased through Amazon.com.  If you have a Prime Account with Amazon shipping is free and a coupon code is provided from the company making the product free or highly discounted.  In exchange they are looking for an honest review on their product.
Disclaimer: I have never claimed to be any great writer. So any mistakes that are made are my fault. Sometimes I mix up names B, S, and P, but I think you can figure out who I am talking about. If you find any grammatical errors just fix it in your mind so it sounds right.