July 13, 2017
Comments Off

on This Week's New Baby Products
Disclaimer: I received this product for free or highly discounted in exchange for an honest review. All thoughts and opinions expressed are mine.
Just as I think I have found the newest and latest baby products more and more keep coming out. Here are just a few that I have come across this week. I finally got back to doing this and thought I should show a few new products that I found and really like.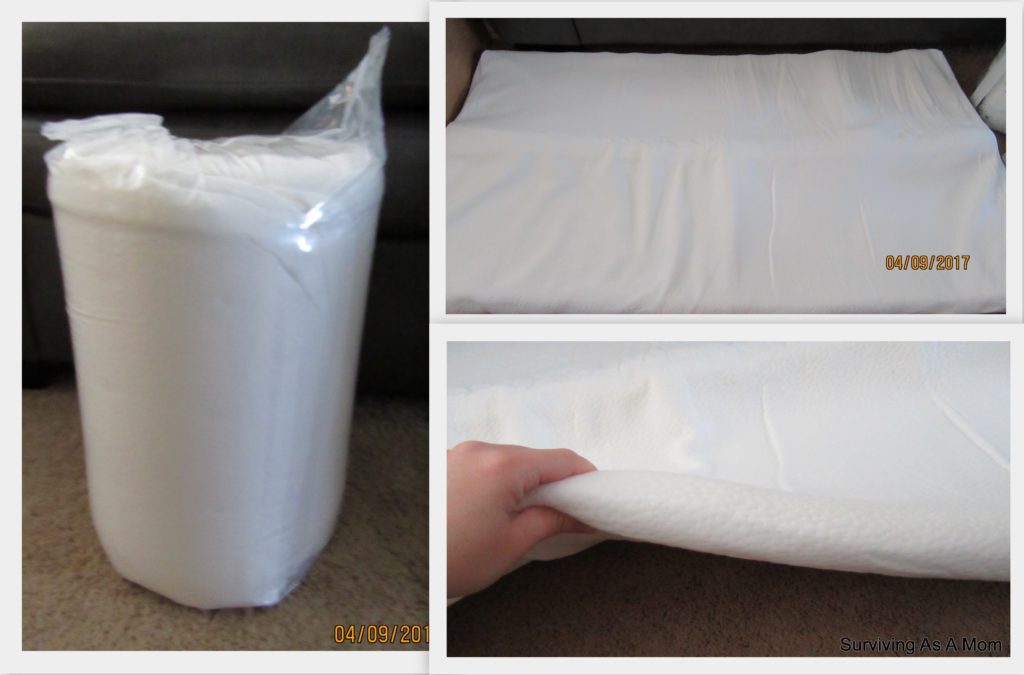 Ever since P was a baby she has been crazy about sleeping. She loves to sleep as long as it is the way she wants. We found out quickly that she slept soundly in our bed and when I put her down either on the floor, pack 'n' play, or her crib she refused to sleep. What was the difference? Was it my scent she liked, the softness of our sheets? Nope it was the cushiony of our bed. She loved the feather top and craved the comfort of a mattress topper. Well we couldn't find one for her crib mattress so we folded up a comforter and stuck it under her sheets. Was it the safest for her? Probably not, but it did the trick and since she was already 8 months old at that point we weren't so concerned about SIDS. She slept like a baby in her crib after that and despite what the pediatrician said we continued to keep the comforter under her sheets. Fast forward to when she is 2 ½ and I found this foam mattress topper that fits a crib and I knew we had to get one. I quickly replaced the comforter with the mattress topper and P never noticed a difference. P did go for a nap without the comforter or foam in between and let's just say she is "The Princess and the Pea" because she did not nap for long and was pretty restless the entire time. We have been using the foam mattress topper for over six months and it has worked like a charm. I don't think I would recommend this for a newborn because of the risk of SIDS, but loved how it has worked for P. Nowhere in the information I received did it say it was approved for newborns and I just want to make that clear if you are wondering about use at what age. The INNX Memory Foam Mattress Topper, Crib Size is only $29.99 on Amazon.com. #INNX #cribmattress #mattresstopper #foammattress #foammattresstopper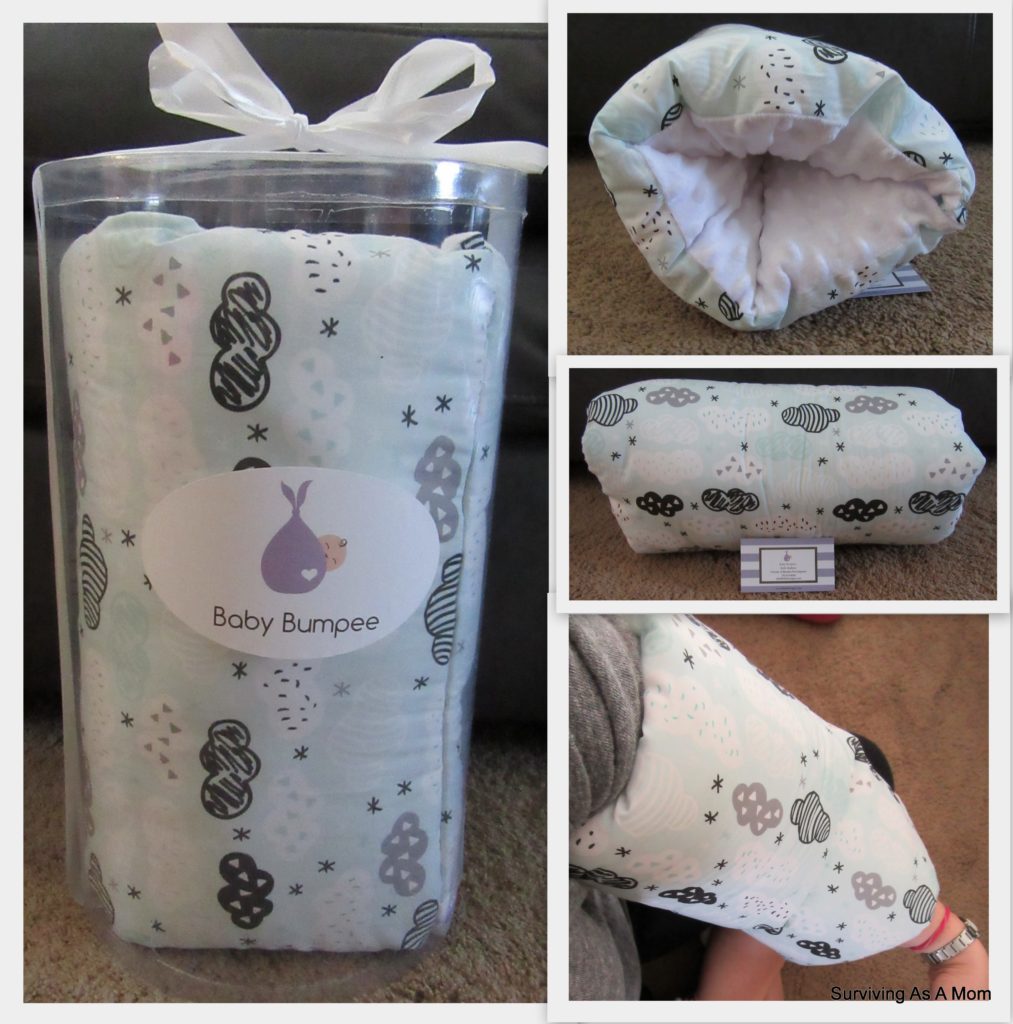 I breastfed both of my kids and got a Boppee like most new moms and never really used it. I found with both of my kids a pillow under my elbow was more comfortable when I was feeding them. The only thing I used the Boppee for was to let both of the kids as newborns lay in it. I found this support pillow and thought it would be great to give at a baby shower because new moms don't always know what is going to work so I love to give options. The Baby Bumpee Support Pillow slips on your arm and gives that extra support for the baby's head to prevent sore arms and elbows. The pillow itself is machine washable so covers for it are not necessary. The inside of the pillow is covered in minky fabric making it super soft on your arm and the outside is a soft cotton material against the baby's skin. The Baby Bumpee Support Pillow is #32.99 + $4.99 shipping on Amazon.com. #breastfeedingpillow
I was chosen to review these baby products through Tomoson.com. Basically how it works is you select items you would like to review and if they chose you, the product is purchased through Amazon.com. If you have a Prime Account with Amazon shipping is free and a coupon code is provided from the company making the product free or highly discounted. In exchange they are looking for an honest review on their product.
Disclaimer: I have never claimed to be any great writer. So any mistakes that are made are my fault. Sometimes I mix up names B, S, and P, but I think you can figure out who I am talking about. If you find any grammatical errors just fix it in your mind so it sounds right.