August 31, 2016
Comments Off

on This Week's New Baby Products
Disclaimer:  I received this product for free or highly discounted in exchange for an honest review.  All thoughts and opinions expressed are mine.
Just as I think I have found the newest and latest baby products more and more keep coming out.  Here are just a few that I have come across this week.  I cannot believe but I didn't have any baby stuff last week that needed reviewed.  What a nice little break it was!  This week I have a ton of new stuff!
Silicone Placemat by Baby's Empire of V.V.

P is a huge mess maker and when she is done eating she tends to throw her plate/bowl and silverware.  I hope that she has eaten all of her food, but most of the time she hasn't and a big mess is made.  The Silicone Mat by Baby's Empire of V.V. has 3 built in compartments to hold food and one to hold a cup.  This mat does not suction, but it feels like it does to the counter making it super hard for P to move.  While I am able to pick the placemat up and move it she doesn't.  So far it has made meals much cleaner in our house.  To make life easier for me this mat is dishwasher safe so when we are done eating I just put it in the dishwasher.  It has come clean every time.  The Silicone Placemat by Baby's Empire of V.V. is $24.90 on Amazon.com.  #placematplate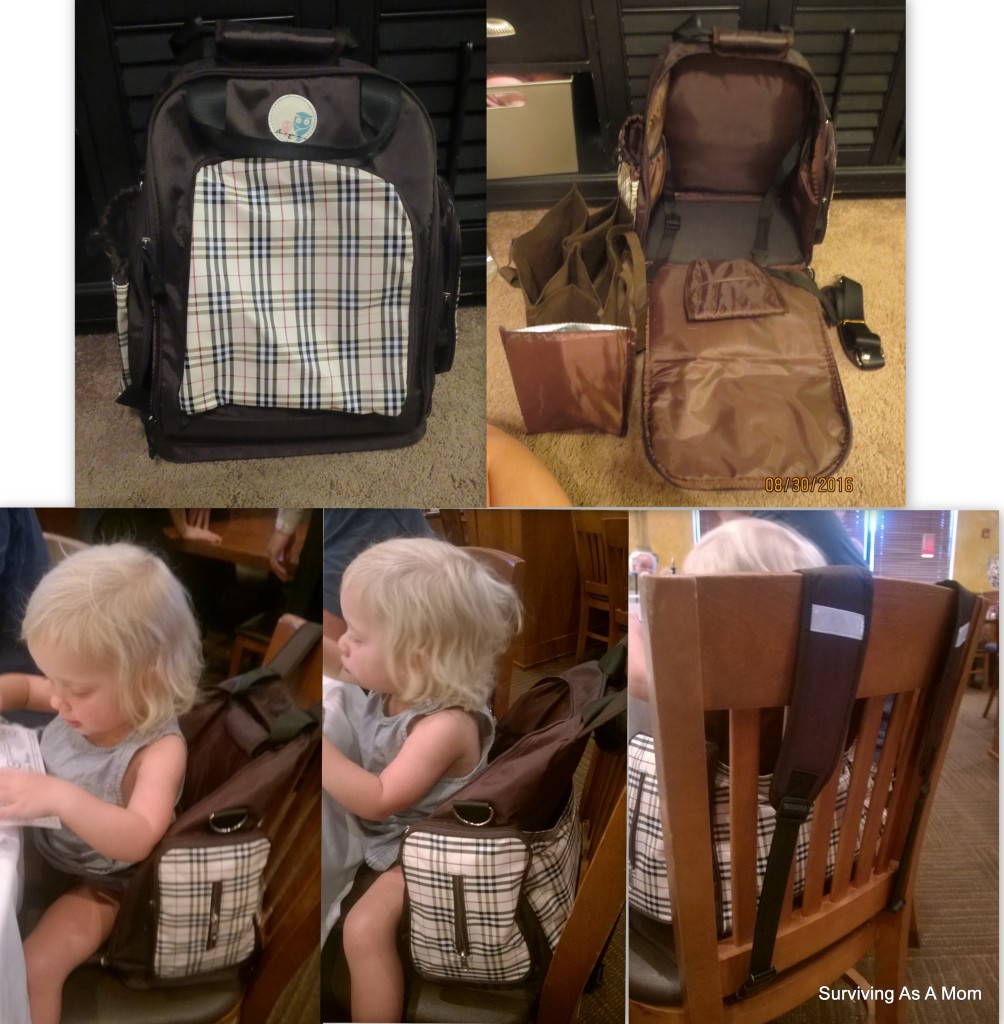 This diaper bag is something I have never seen before.  I have looked at and used a ton of diaper bags so for a diaper bag to have something I have never seen before is rare.  I love that this diaper bag can be a backpack or carried by the handles on the top of the bag.  There is also a shoulder strap included if you chose to carry the bag that way.  There is a front compartment that can hold a ton of stuff, but what I have never seen before is when I unzipped the main compartment and took out the cloth bag that was inside I saw that the diaper bag turned into a booster seat.  A diaper bag that turns into a booster seat is ingenious.  If I filled up the cloth bag inside with everything I would put in a diaper bag then I could easily pull the bag out of the diaper bag when I need to use it as a booster seat.  Because the main compartment zips down it can also be used as a changing pad.  I love the versatility of this bag and the different ways it can be used.  The Classic MomE Multifunction Backpack Baby Diaper & Baby Care Bag is only $19.99 on Amazon.com.  #mome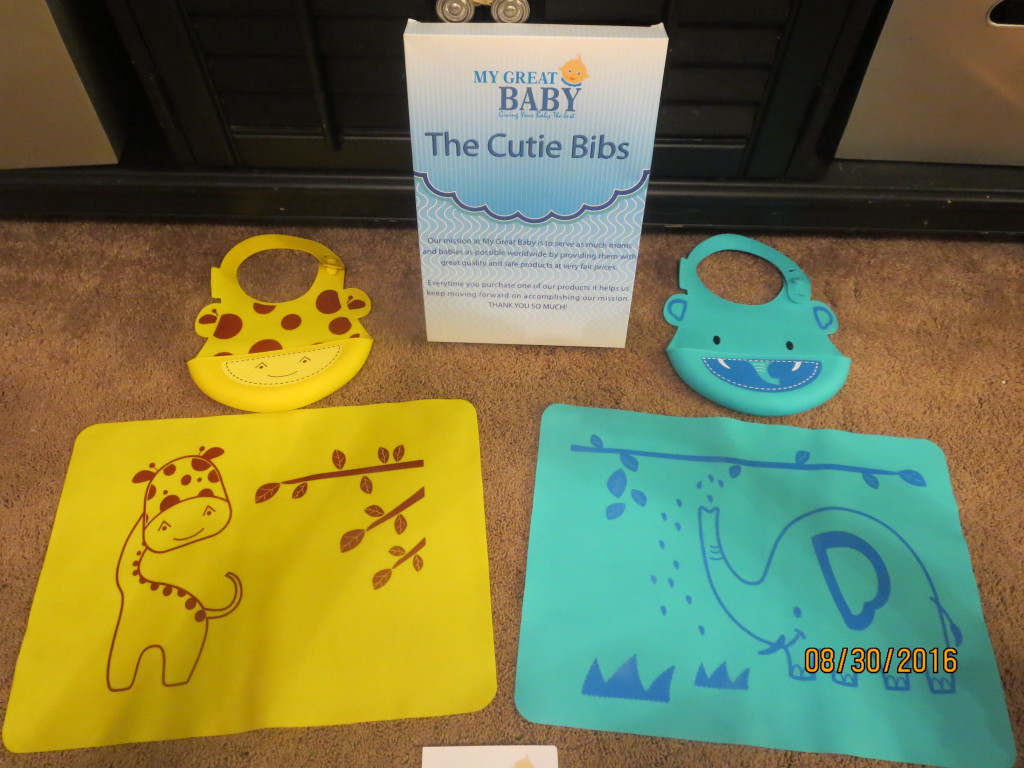 I have found that silicone bibs are the easiest to wash.  I love how they are waterproof and I do not have to worry about P's clothes getting wet under the bib when she is eating.  To have silicone mats that match the bibs makes it a complete set.  P loves to have her stuff match so when I put a bib on her to get her to keep it on is not always the easiest.  When I show her there is a mat to match her bib she will keep the bib on.  The mat is nice to use because I don't have to scrub the counters after she is done eating.  I simply pick the mat up and clean it in the sink.  The Waterproof Bibs with Bonus Silicone Mats by My Great Baby is $17.97 for both sets on Amazon.com.  #mygreatbabythecutiebibs
Disclaimer: I have never claimed to be any great writer. So any mistakes that are made are my fault. Sometimes I mix up names B, S, and P, but I think you can figure out who I am talking about. If you find any grammatical errors just fix it in your mind so it sounds right.