July 8, 2016
Comments Off

on This Week's New Baby Products
Disclaimer:  I received this product for free or highly discounted in exchange for an honest review.  All thoughts and opinions expressed are mine.
Just as I think I have found the newest and latest baby products more and more keep coming out.  Here are just a few that I have come across this week.
Premium Baby Car Mirror Bundle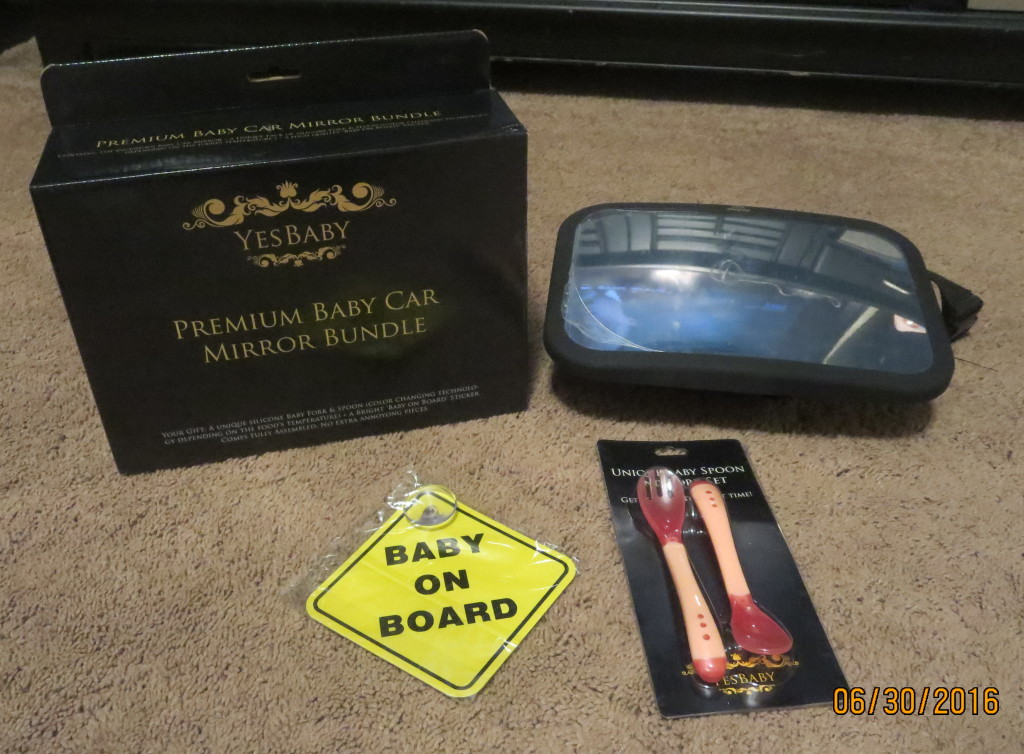 This is a bundle that seems to have three odd combinations.  The best part of this bundle is the baby car mirror that attaches to a car headrest so you can keep an eye on your baby when they are rear facing.  Inside the bundle there is a reflective 'Baby on Board' sticker to attach to the inside of your car window.  So those two items are similar and then there is a set of silicone utensils, a spoon and fork that changes color depending on the temperature of the food.  It seems like an odd item to include with a car mirror and reflective sign, but then I thought maybe it was to use the utensils when you went out to eat?  I am not sure but either way I love the utensils and they are a great indicator if I warmed something up to hot for P.  The Premium Baby Car Mirror Bundle is $19.97 on Amazon.com.  #YesBaby
Breastfeeding Nursing Cover Scarf by Puchku Product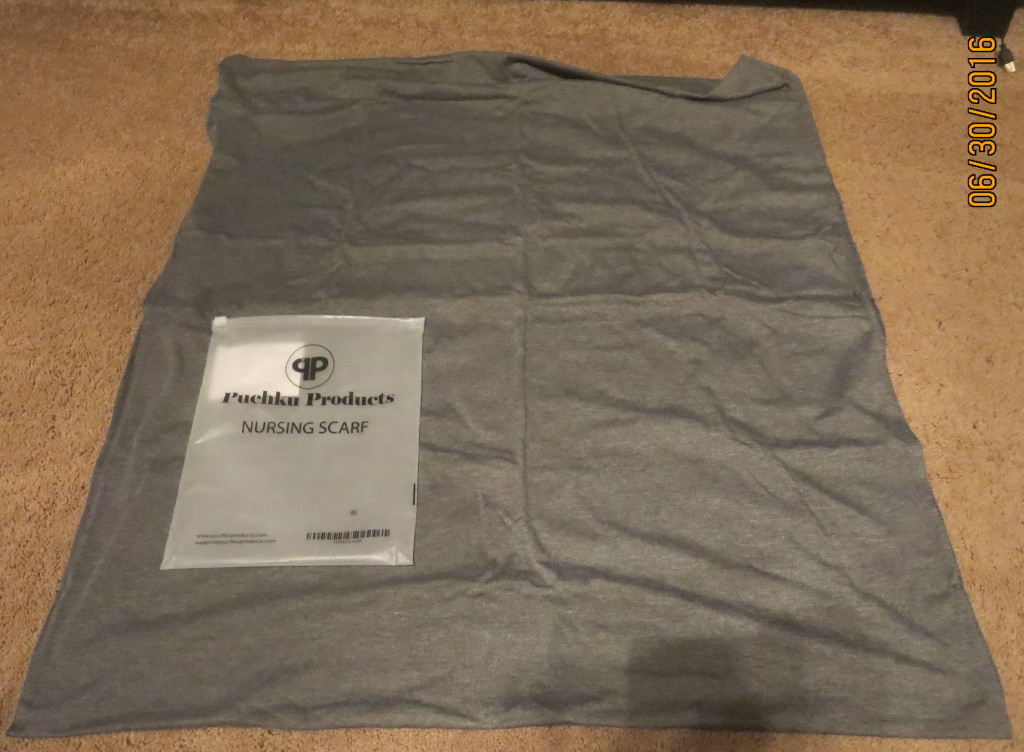 I loved having a nursing cover when I was breastfeeding my kids.  They had not come out with the infinity scarves at that point and I had to use a drape with a strap for around my neck.  With this scarf I could have worn it with my outfits and transformed it into a nursing cover when necessary.  This scarf is a deep gray color, super soft, and stretchy so it has give to wrap around when I am nursing or when I loop it twice around my neck as an accessory.  After you are done breastfeeding your kids this scarf can become an accessory to outfits.  The Breastfeeding Nursing Cover Scarf by Puchku Product is $14.95 on Amazon.com.  #promotion
Mamaway Underbust Post Natal Recover Shaper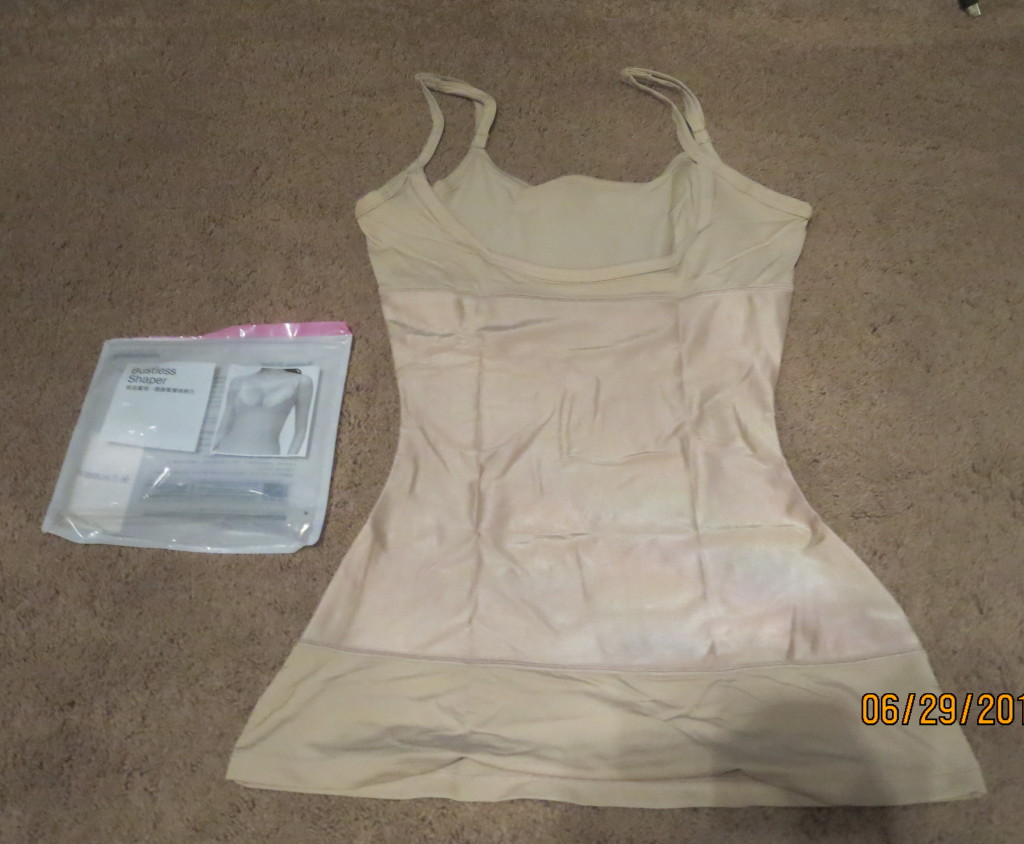 After having my second child my body did not bounce back as fast as it did with the first.  I really needed something to help tuck in that little extra bulge I still had when I had to get into a dress two weeks after I had P for a wedding.  This was a life saver.  It was able to slim my stomach and did not constrict me on top and I was able to breastfeed P with no issues.  The shaper was actually more comfortable than what I was anticipating and I forgot I had it on at times.  The Mamaway Underbust Post Natal Recovery Shaper is $39.99 on Amazon.com.  #mamaway
Baby Caboodle Backseat Baby Mirror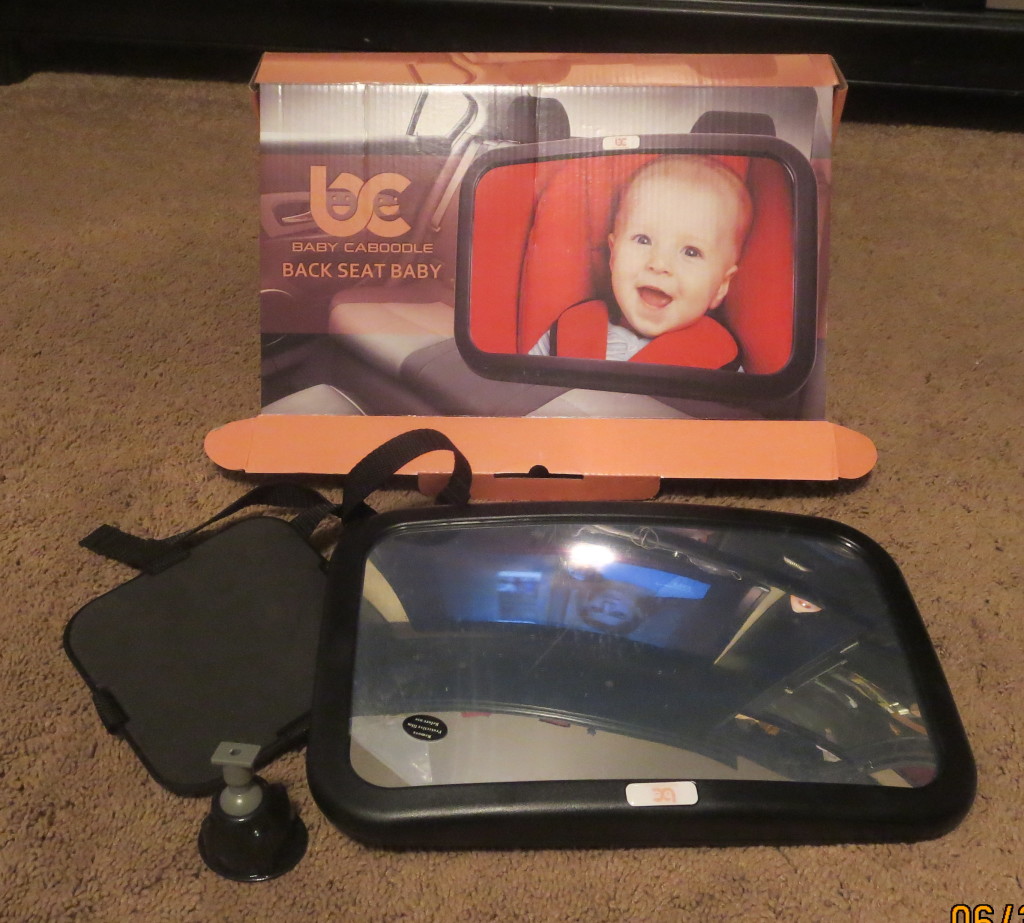 Rearview mirrors make it so convenient to check on your little one when they are still rear facing in a car seat.  The problem with baby mirrors is it sometimes distorts the baby's face so you cannot really see what is going on with the baby.  With this mirror it has crystal clear viewing and is not an issue to see exactly what the baby is doing.  The Baby Caboodle Backseat Baby Mirror is $15.97 on Amazon.com.  #BabyCaboodMirror
Adorology 4 in 1 Baby Car Seat Cover & Bandana Drool Bib Gift Set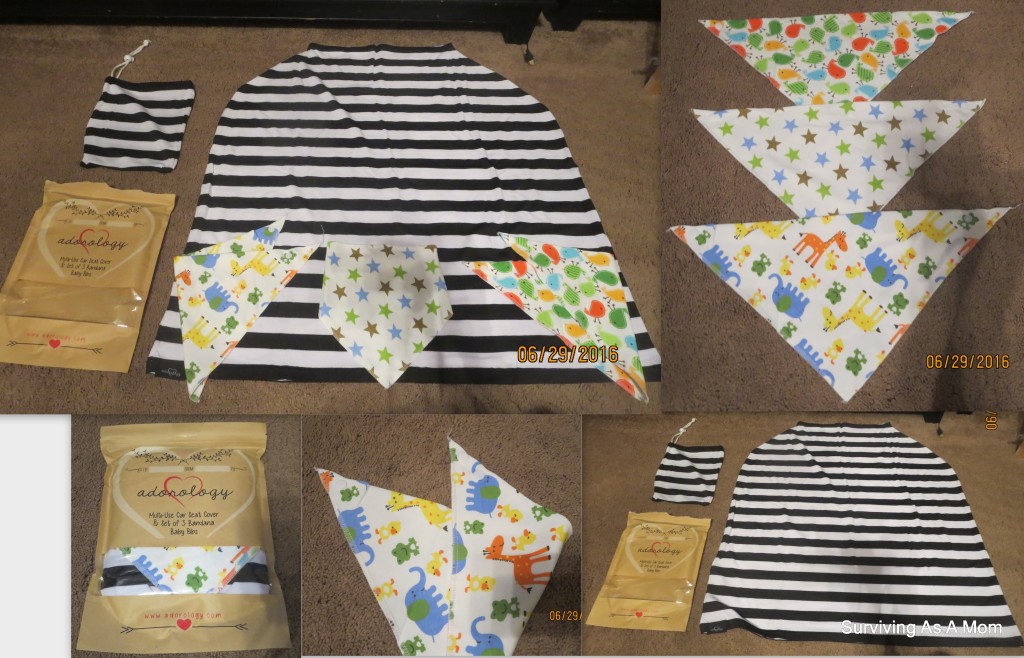 This is something that I have never seen before and could not believe how many different ways this car seat cover could be used.  It can also be used as a grocery cart cover, high chair cover, breastfeeding cover, and of course the car seat cover.  It is very cute and will match anything because it is black and white striped.  The bandana bibs that came with this gift set were very cute patterns.  One of the bibs has cute colorful birds, safari animals, and gender neutral stars.  There are snaps on the back to secure the bib without being scratched by Velcro.  The backing is the same material as the front so these work great for hot summer days to keep the drool from getting clothes wet without overheating the baby.  The Adorology 4 in 1 Baby Car Seat Cover & Bandana Drool Bib Gift Set is $19.99 on Amazon.com.  #Adorology
I was chosen to review these baby products through Tomoson.com.  Basically how it works is you select items you would like to review and if they chose you, the product is purchased through Amazon.com.  If you have a Prime Account with Amazon shipping is free and a coupon code is provided from the company making the product free or highly discounted.  In exchange they are looking for an honest review on their product.
Disclaimer: I have never claimed to be any great writer. So any mistakes that are made are my fault. Sometimes I mix up names B, S, and P, but I think you can figure out who I am talking about. If you find any grammatical errors just fix it in your mind so it sounds right.