June 18, 2016
Comments Off

on This Week's New Baby Products
Disclaimer: I received this product for free or highly discounted in exchange for an honest review. All thoughts and opinions expressed are mine.
Just as I think I have found the newest and latest baby products more and more keep coming out. Here are just a few that I have come across this week.
Zoozik Baby Bandana Drool Bibs 4-pack
I love bandana bibs. These are some of the cutest sets I have seen. The front of the bibs is a very soft cotton with different patterns. The back of the bib is a soft fleece that soaks up the moisture keeping clothes dry. There are snaps on the back of the bib making it adjustable so it can grow with the baby. It is best to line dry or hang dry the bib to keep the colors bright and vibrant.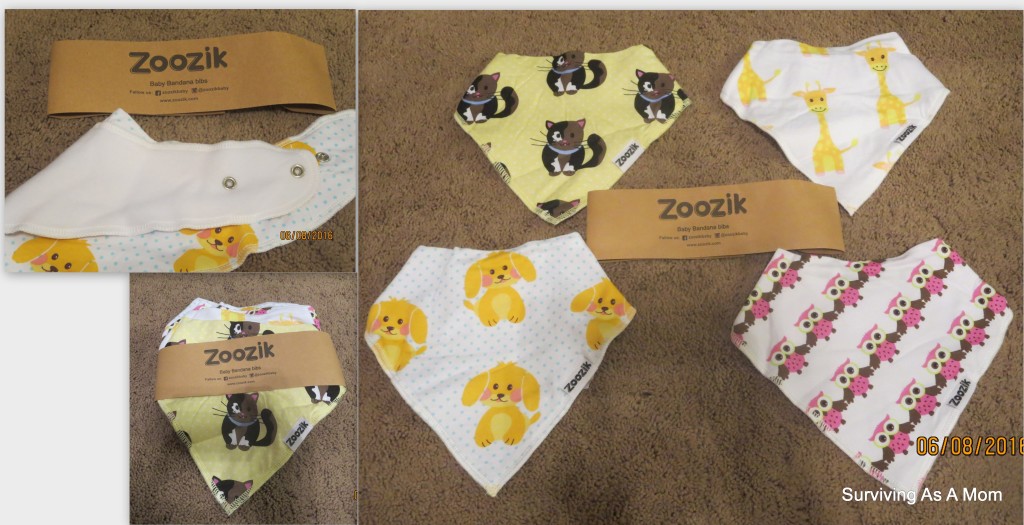 The Animal Set has four bibs each with a different design/pattern. In this set it includes, giraffes, dogs, cats, and owls. They are very soft drawing of each animal to give them a young feel. The Zoozik Baby Bandana Drool Bibs-Animal Set is $17.95 on Amazon.com. #zoozik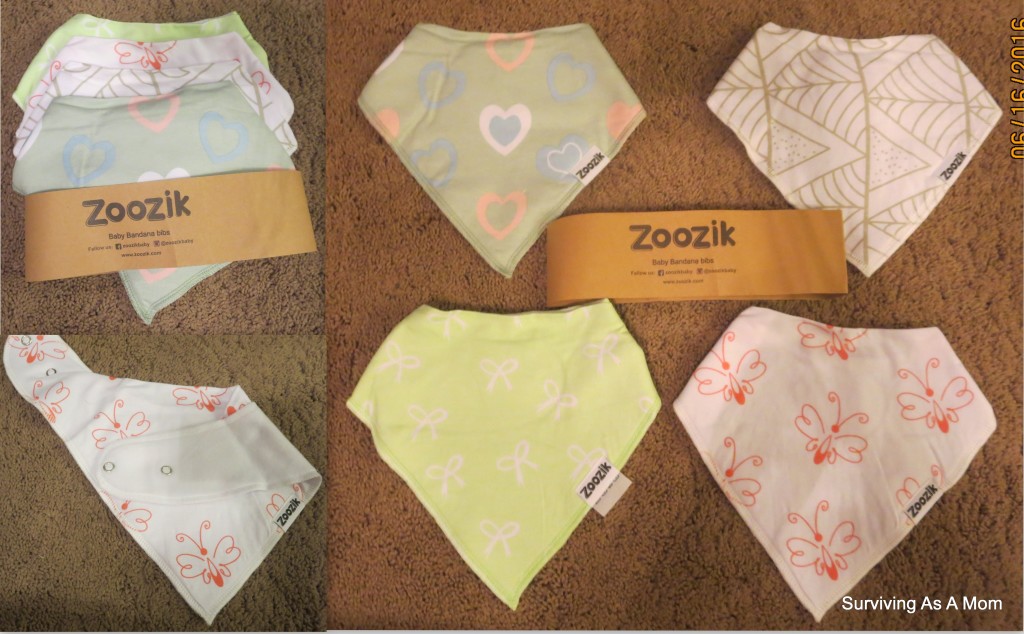 The Ribbon set is definitely geared toward baby girls. The design/patterns are delicate and very lady like in green and gray tones with a hint of pink. The set includes ribbons, stripes, butterflies, and hearts. The Zoozik Baby Bandana Bibs-Ribbons Set is $17.95 on Amazon.com. #zoozik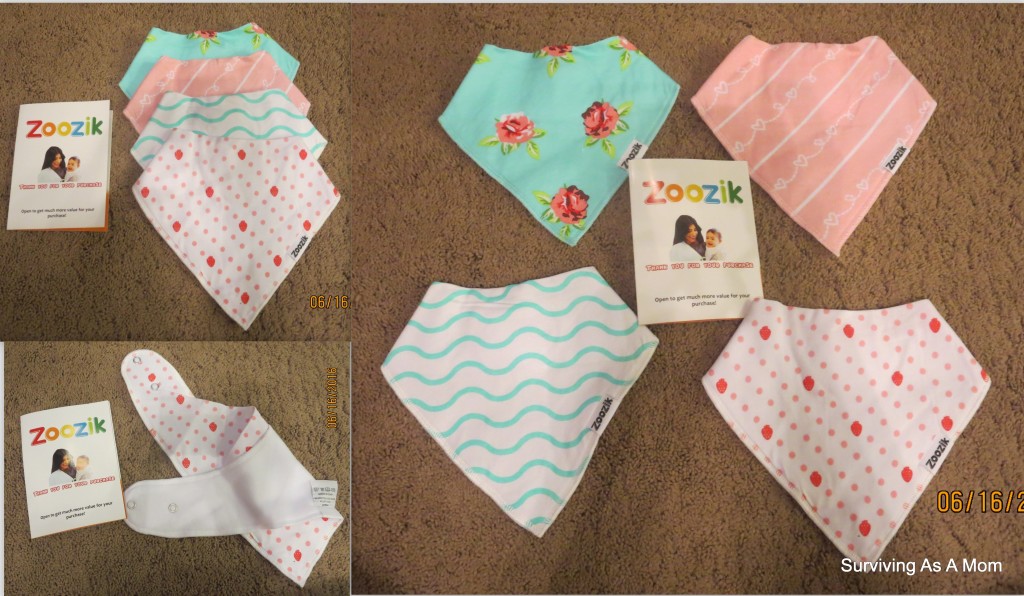 The Strawberries Set is again geared more toward girls. The design/patterns are in the pink and aqua/green color tones. The set includes strawberries and dots, roses, hearts, and waves. The Zoozik Baby Bandana Bibs-Strawberries Set is $17.95 on Amazon.com. #zoozik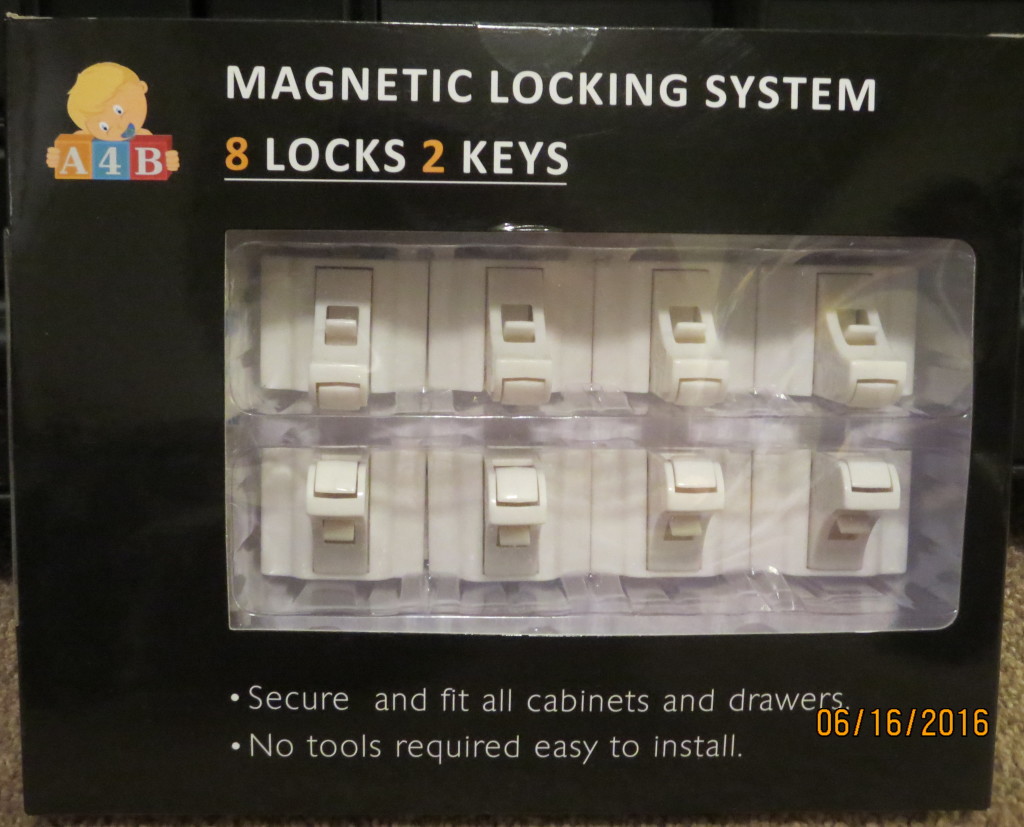 I am very big on baby proofing houses especially kitchen cabinets. The big drawback for me is I don't like to see all the cabinet locks. With magnetic cabinet locks this has solved that problem. The locking mechanisms are inside the cabinet and drawers with a large magnet releasing the lock when it is against the cabinet. I usually just keep my magnet on the refrigerator so I can easily find it. The set includes 8 locks with 2 keys. The All4Baby Baby Proofing Cabinets and Drawers Magnetic Locks is $28.60 on Amazon.com. #promotion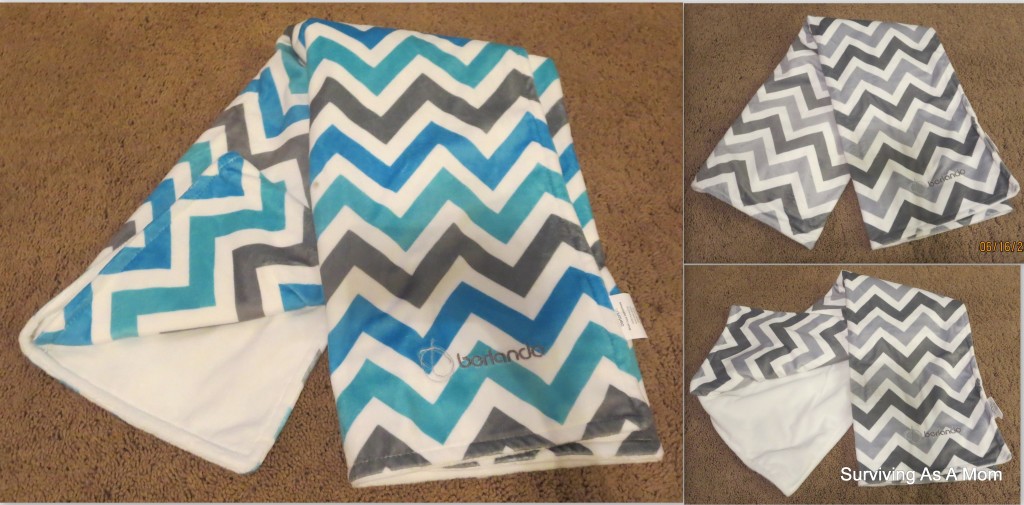 Every new baby needs snuggly soft blankets. This blanket is so soft and smooshy that I wished it came in adult size so I could use it. The front of the blanket is a very cute chevron pattern with a cream color on the underside. The blanket is 32×26 which makes it the perfect size to use for a baby. The blue/gray chevron blanket is $16.45, and the gray tones chevron blanket is $18.95 on Amazon.com. #berlando #berlanblanket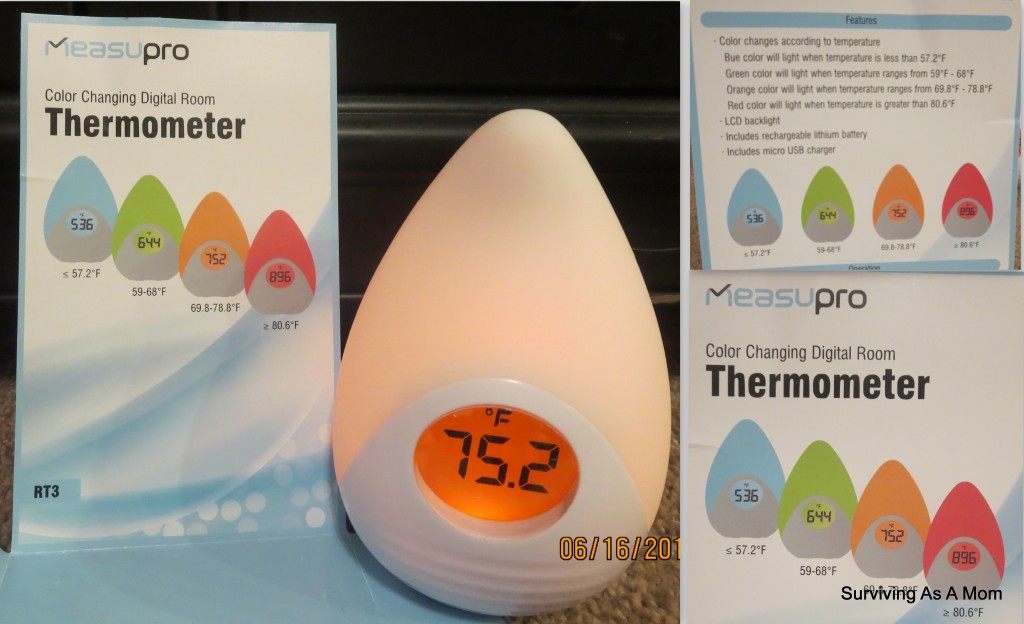 I wasn't really sure about using this in a baby's room, but I have really come to like it. The color of the nightlight depends on the temperature of the room. It changes depending on what range the temperature is in. If it is 57.2° or less it is blue, 59°-68°F it is green, 69.8°-78.8°F it is orange, and great than 80.6°F it is red. I wasn't sure about really needing to know the temperature of P's room but this makes it so easy to peak in and make sure her room is not too cold from the air conditioning or too hot if we don't have the air conditioning on. I cannot wait to use it in the winter to make sure her bedroom stays warm enough. The light is very subtle and just enough to give a glow. With the charger either hooking up to a USB drive or the wall plug it makes it convenient to charge it or just leave it plugged in. The MeasuPro Nursery Safety Thermometer Nightlight is $19.99 on Amazon.com. #measupro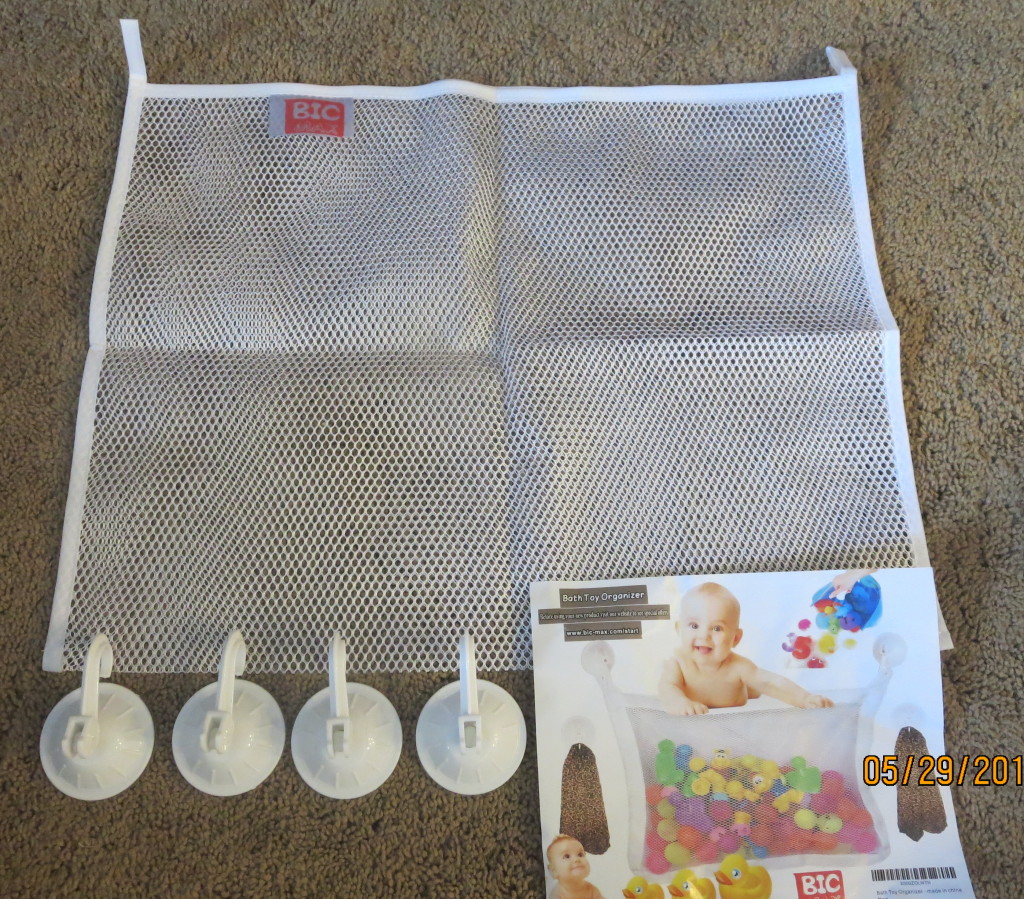 Not everyone thinks about what they are going to do with all the baby bath toys when they are not using them. I love to give bath toy nets as baby shower gifts. It is one of those items that you need yet never think to get for yourself until after you can't find somewhere to hold all those toys. The net is so easy to secure to the shower wall. With the four suction cups provided you can use two to hold the net and two to hold other miscellaneous items you may have. The BicMax Bath Toy Organizer is $12.90 on Amazon.com. #bicmax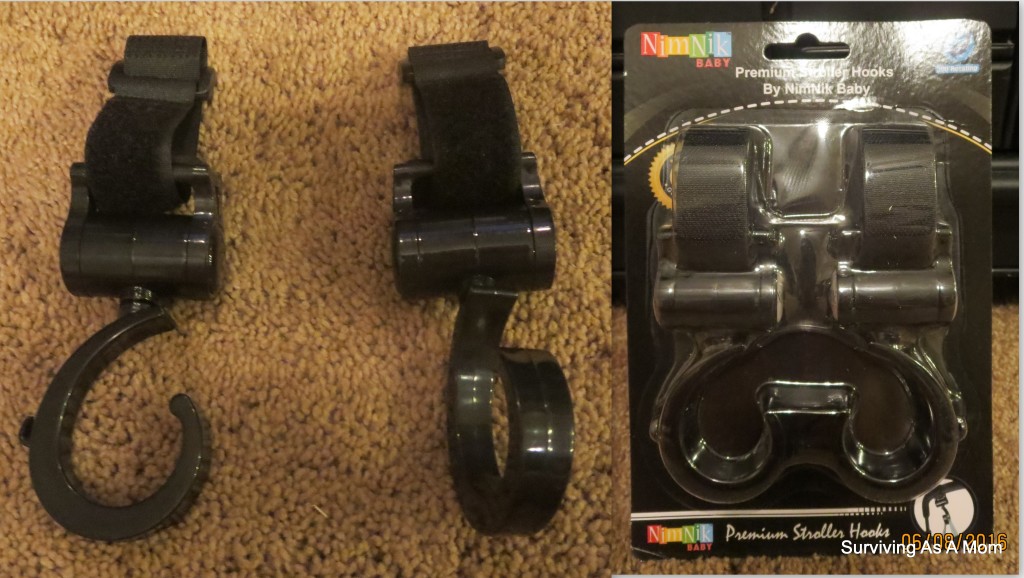 Stroller Hooks make life so much easier when you are out running errands with your little one in the stroller. With the hooks it makes it so much easier just to hang your purse, and bags from the hooks instead of trying to stuff them in the bottom of the stroller. These hooks were so easy to attach to the stroller with just Velcro. The hooks themselves swivel so they can move as necessary and not be stuck in one position. I have also found if I space the hooks one on each side of the stroller handle it makes the perfect place to hang my diaper bag. With the diaper bag being out it makes it so much easier to be able to get stuff out of the bag. The NimNik Baby 2 Pack Stroller Hook Organizer is $9.89 on Amazon.com. #NimNikStrollerHooks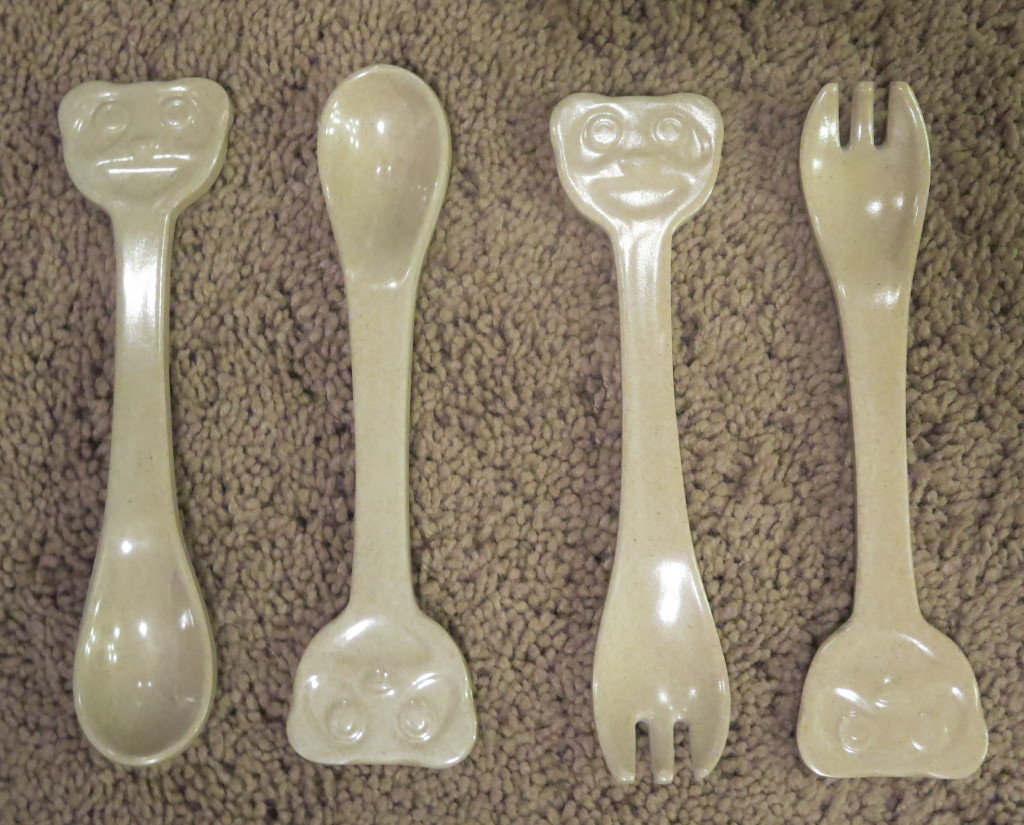 I have a few other products by Royale Kitchenware. I have a few bowls and plates that are also made form 100% Eco friendly biodegradable material FDA approved and BPA free. The silverware is made from rice husks. This set comes with two spoons and two forks. They are so easy for P to use when she is eating. They have a skinny enough handle she can wrap her fingers around it, and the spoon and fork are small enough to fit in her mouth without spilling her food. The utensils are dishwasher safe so cleaning them is a breeze. The Spoons and Forks Made of 100% Eco Friendly Biodegradable Material by Royale Kitchenware is $9.99 on Amazon.com. #Utensils
I was chosen to review these baby products through Tomoson.com. Basically how it works is you select items you would like to review and if they chose you, the product is purchased through Amazon.com. If you have a Prime Account with Amazon shipping is free and a coupon code is provided from the company making the product free or highly discounted. In exchange they are looking for an honest review on their product.
Disclaimer: I have never claimed to be any great writer. So any mistakes that are made are my fault. Sometimes I mix up names B, S, and P, but I think you can figure out who I am talking about. If you find any grammatical errors just fix it in your mind so it sounds right.