June 12, 2016
Comments Off

on This Week's New Baby Products
Disclaimer:  I received this product for free or highly discounted in exchange for an honest review.  All thoughts and opinions expressed are mine.
Just as I think I have found the newest and latest baby products more and more keep coming out.  Here are just a few that I have come across this week.
Mr. Bene Invisible Magnetic Cabinet Locks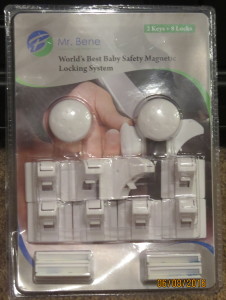 Cabinet Locks are a necessity with any toddler.  Mine in particular likes to investigate everything and get into everything.  I needed to install locks to keep her out of the cabinets that hold glass and the cabinet under the kitchen sink.  I don't really care for the locks that can be seen on the outside of the cabinet so these locks were perfect.  The locking mechanism is inside the cabinet and with a really strong magnet (provided) it unlatches the cabinet.  I keep the magnet on the refrigerator so I always know where it is at.  The Mr. Bene Invisible Magnetic Cabinet Locks is only $24.50 on Amazon.com.  #MrBeneDoorLock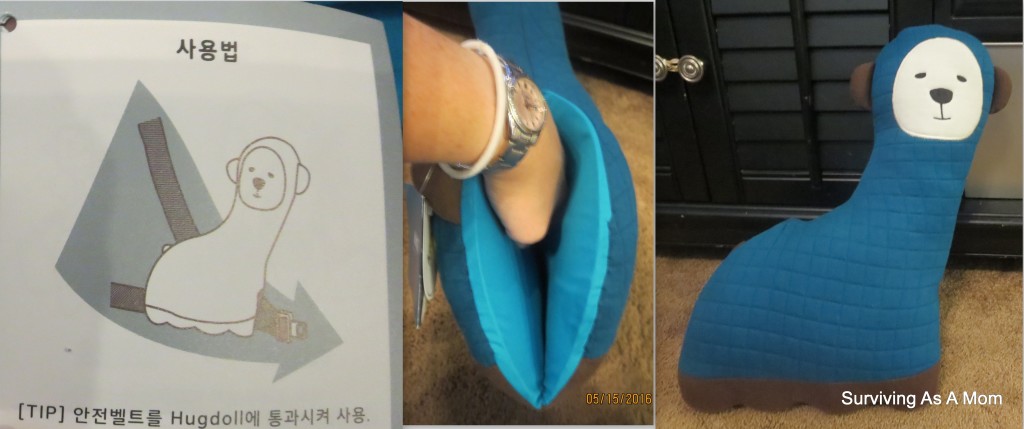 As I transition S from a booster seat with back to just a booster seat bottom I needed something to hold the shoulder strap in the correct position.  While they do make small clips you can use, I wanted something comfortable for S to use that would prevent the shoulder strap from rubbing on his neck.  When I found this I thought this would kill two birds with one stone.  It pads the shoulder strap to give S comfort and also gives a little resting place for his head when he gets tired in the cars.  The seatbelt goes right through the center of the body of the doll.  It was very easy to use in either direction and to move from car to car.  The Hugdoll by KIDU comes in four different colors green, blue, red and yellow and is $85.00 on Amazon.com.  #seatbeltadjustable
Arimy Baby Elegante Set of Bandana Drool Bibs for Girls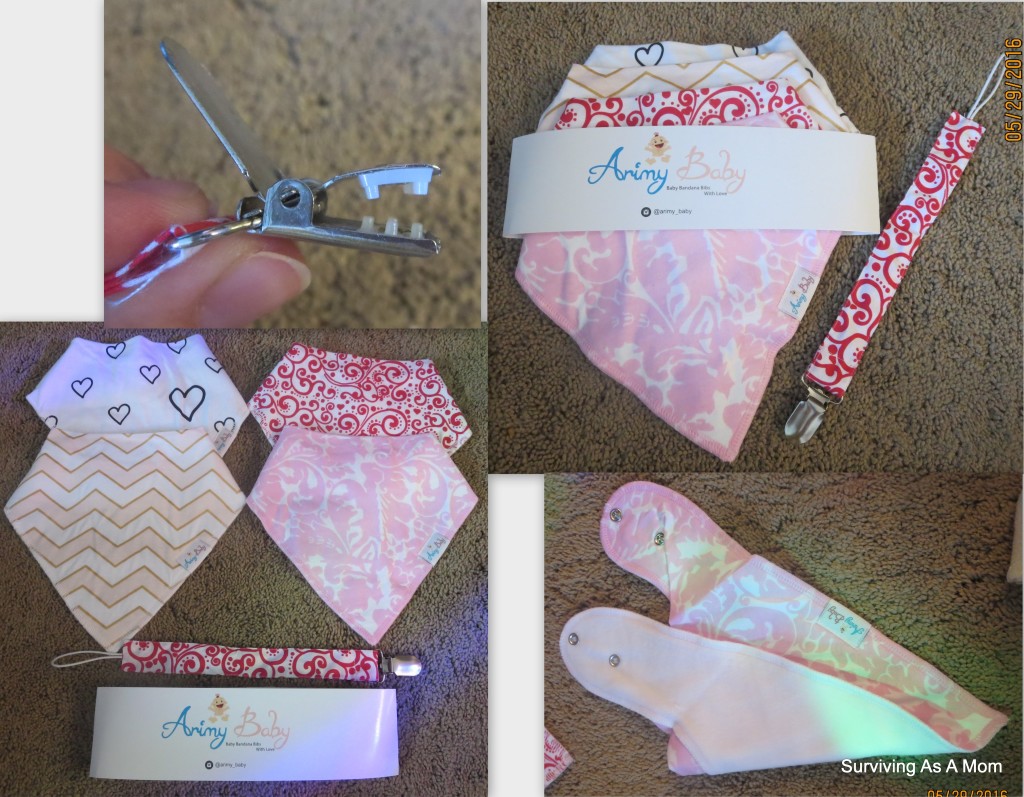 I love using drool bibs and love to give them as gifts at baby showers.  The drool bibs had very cute patterns and designs on them.  I love the chevron, and the hearts.  The front is super soft and made of 100% Organic Cotton.  The back is 100% Fleece that is great for absorbency and prevents the baby's clothes from getting wet.   As an added bonus there is a pacifier clip that matches one of the bandana bibs.  The Arimy Baby Elegante Set of Bandana Drool Bibs for Girls is $18.95 on Amazon.com.  #arimybaby
JeeMax Pacifier Clips-Christmas Themed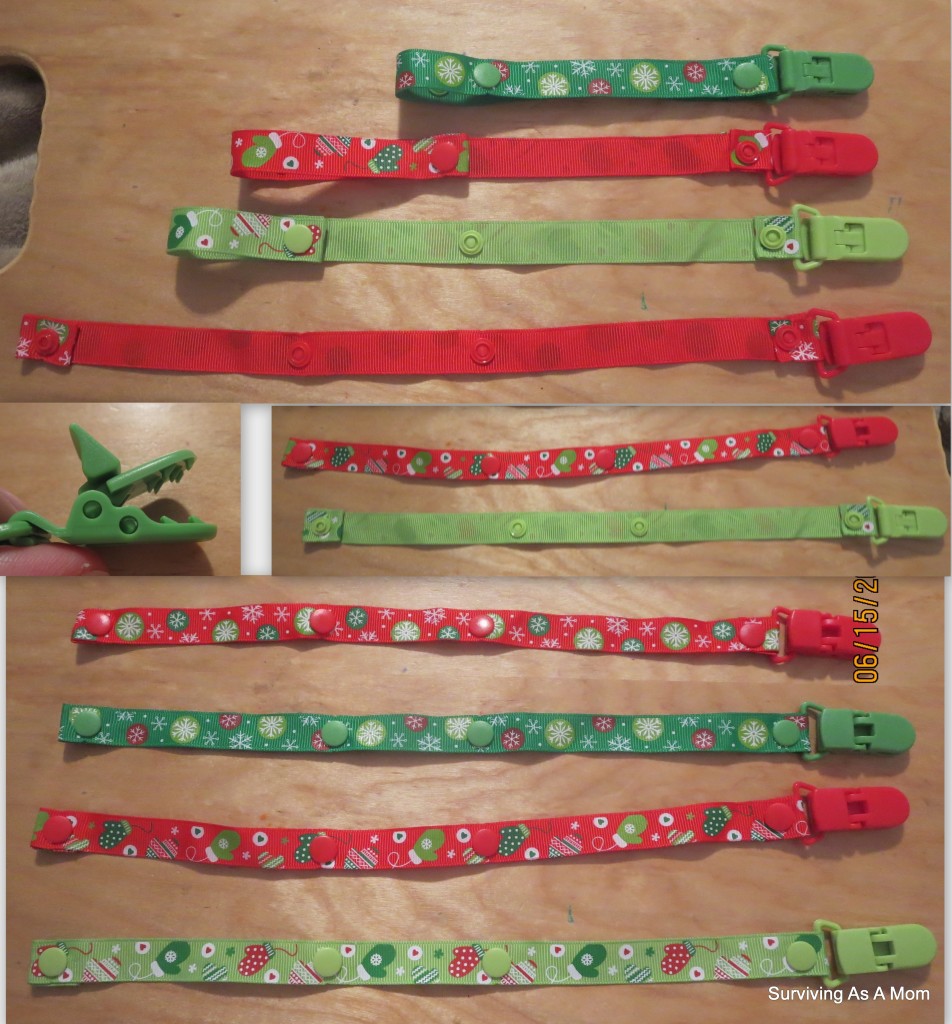 I love pacifier clips and when they have plastic clips instead of metal.  These pacifier clips have a snap closure that goes around the pacifier instead of a loop.  This makes it so much easier to remove the clip when I put a sleeping baby down for a nap or bedtime.  I never want to put S down with a pacifier clip attached to her.  These pacifier clips also give the option of how big a loop you make, making it great to hold sippy cups, toys, etc. and not just pacifiers.  The JeeMax Pacifier Clips-Christmas Themed 4-pack is $9.99 on Amazon.com.  #jeemax
Little Sprouts Rose Silicone Teething Pacifier Clip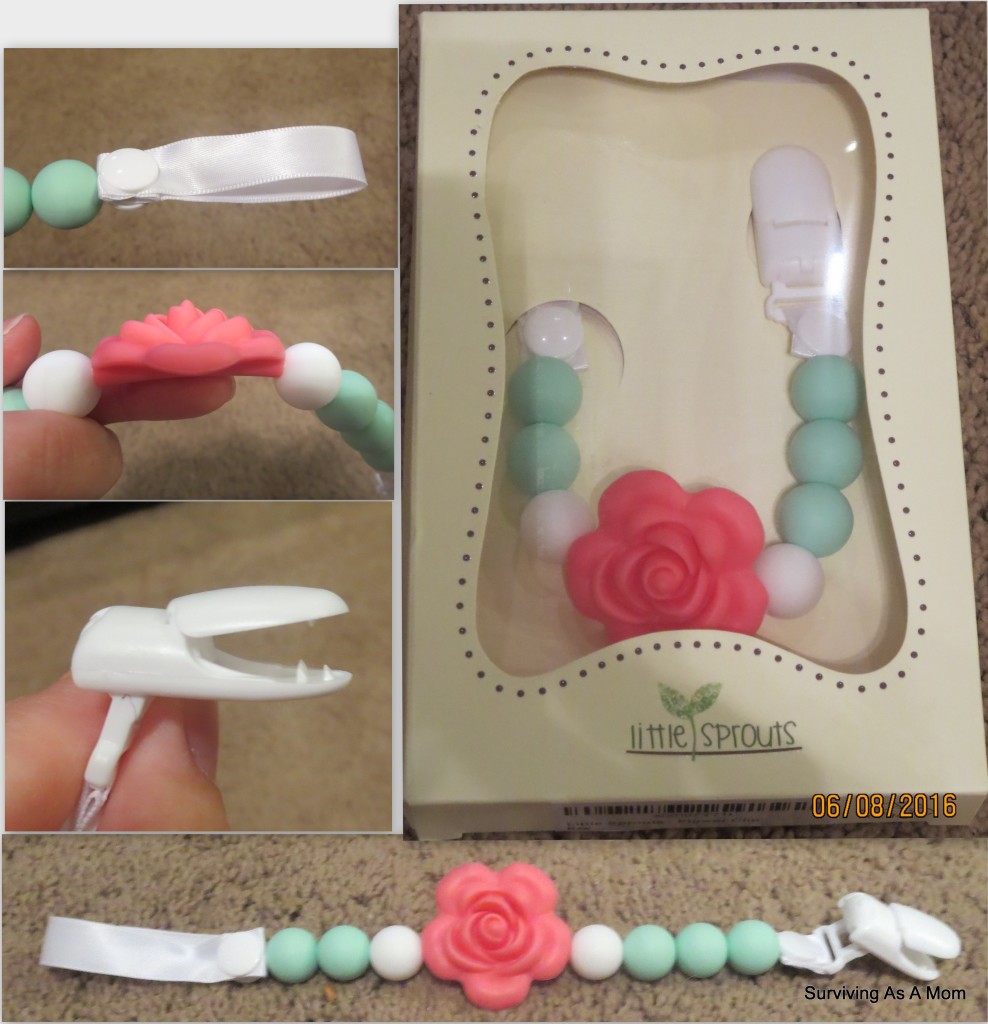 I love pacifier clips that have silicone beads and objects that a baby can chew on when teething.  There are times when a pacifier is not going to soothe a baby because their teeth hurt and the silicone beads can do the job.  I love the precious rose that is part of the pacifier clip.  It is so cute and has great detailing.  I love the plastic clip instead of metal and the snap to attach the clip to the pacifier.  It is so much easier than a clip with a loop for the pacifier.  The Little Sprouts Rose Silicone Teething Pacifier Clip is $13.99 on Amazon.com. #jesentials
I was chosen to review these baby products through Tomoson.com.  Basically how it works is you select items you would like to review and if they chose you, the product is purchased through Amazon.com.  If you have a Prime Account with Amazon shipping is free and a coupon code is provided from the company making the product free or highly discounted.  In exchange they are looking for an honest review on their product.
Disclaimer: I have never claimed to be any great writer. So any mistakes that are made are my fault. Sometimes I mix up names B, S, and P, but I think you can figure out who I am talking about. If you find any grammatical errors just fix it in your mind so it sounds right.