June 4, 2016
Comments Off

on This Week's New Baby Products
Disclaimer: I received this product for free or highly discounted in exchange for an honest review. All thoughts and opinions expressed are mine.
Just as I think I have found the newest and latest baby products more and more keep coming out. Here are just a few that I have come across this week.
DigDug Baby Bandana Bibs, 4-pack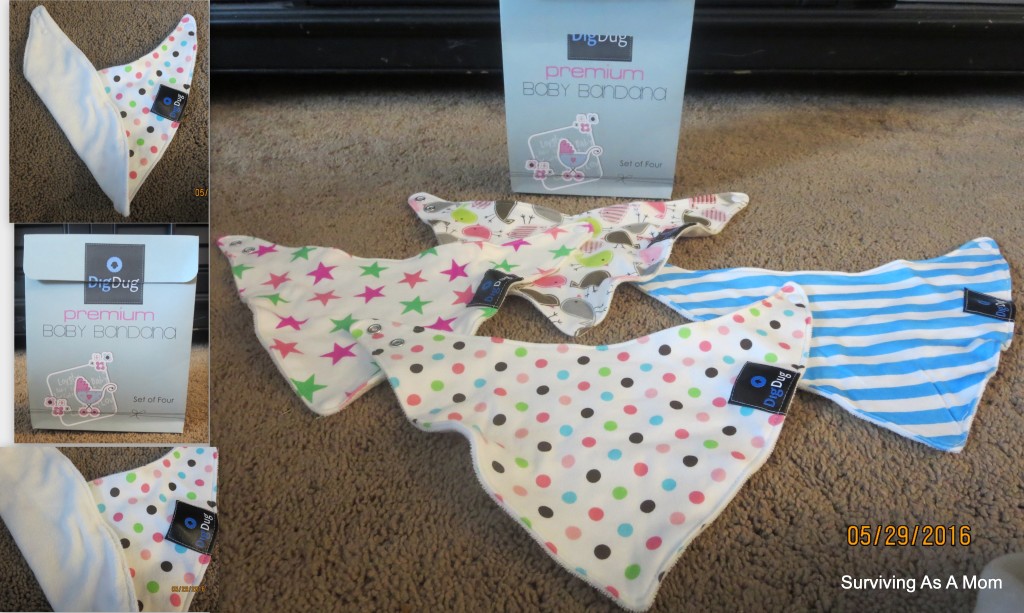 Bandana Bibs are a relatively new baby item that were not around 2 years ago when P was a baby. These bibs would have been perfect for those hot summer months. Instead of the backing being microfleece these have terry cloth. The terry cloth is absorbent and helps to keep the baby clothes dry. I love the patterns of the bibs. The fronts of the bibs are super soft cotton. They secure with snaps on the back instead of Velcro so they do not scratch the back of the baby's head. They are girly, yet they don't scream girly with the traditional pinks and purples. The DigDug Baby Bandana, 4-pack is $17.89 on Amazon.com. #DigDug
Pashoshi Baby Bandana Drool Bibs for Girls with Bonus Headband
These bandana bibs are so cute. They have a microfleece backing to keep the moisture away from the baby's clothes and skin. With the snap closure it is easier on the skin and will not scratch like Velcro can. The soft modern girl colors are sure to match any outfit. I was mesmerized by the headband and loved how easy it was to put on P. It was as simple as tying it around her head. The material was soft and stretchy and even fit my head. The Pashoshi Baby Bandana Drool Bibs for Girls is $17.87 on Amazon.com. #PashoshiBaby
Cloth Diaper Materials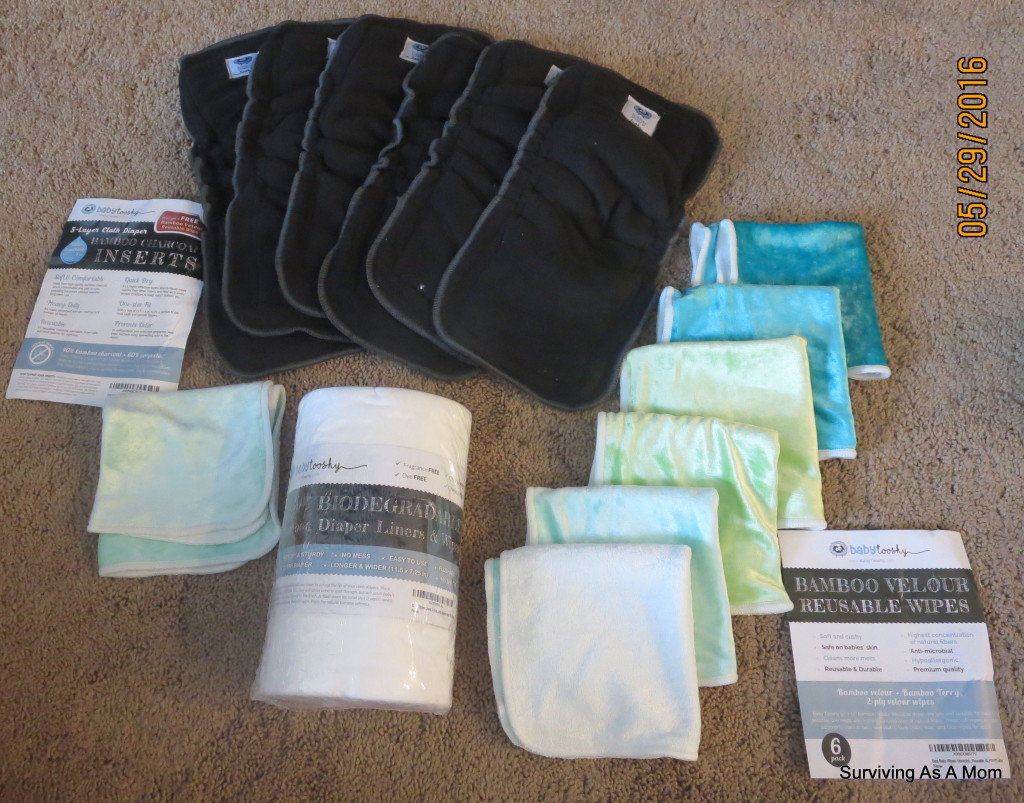 I have never been a mom that uses cloth diapers. I love the idea of them but do not want to do the work. However, now that I am getting ready to potty train P I am thinking I will use cloth diapers at night. I know she needs to wear some kind of protection at night until we are 100% sure she is potty trained at night. S never had an accident at night and I am hoping the same goes for P. I have started to get cloth diaper supplies to try when we start potty training. I was lucky enough to get the supplies from Baby Tooshy to try.
Baby Tooshy 5-Layer Bamboo Charcoal Cloth Diaper Inserts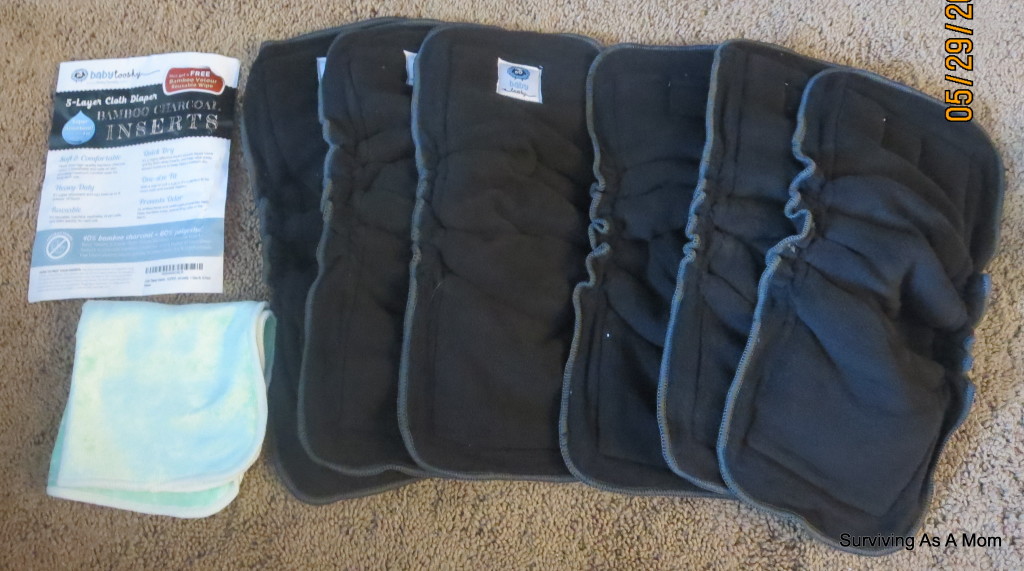 The inserts go inside the cloth diaper and absorb all the pee. This inserts are 5 layers thick and made from bamboo which is breathable, antibacterial, hypoallergenic, and antifungal. These inserts were super soft and will be comfortable against any baby's bottom. This was 6-pack of inserts which will be perfect and last almost a week of nights. As a bonus this pack also comes with a velour reusable washcloth. The Baby Tooshy 5-Layer Bamboo Charcoal Cloth Diaper Inserts 6-pack is $14.79 on Amazon.com.
Baby Tooshy Bamboo Cloth Wipes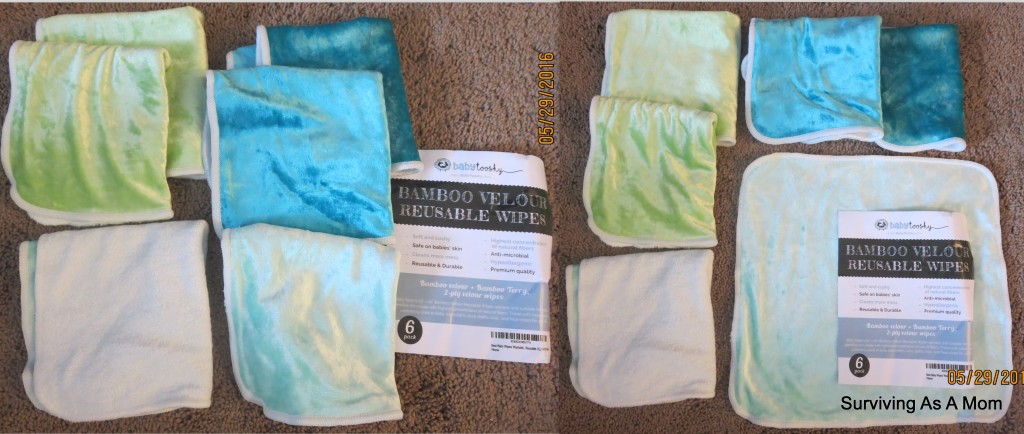 These cloth wipes are double sided. One side is soft velour and the other side is a terry bamboo cloth. I really like the idea of having a choice of what side of the wipe you would use when changing a diaper. If the baby has a diaper rash the velour side would be soothing and make diaper changing easier. Since I plan on using cloth diapers for P when I am potty training these will make it easier for the mornings clean up before she put her big girl underwear on. I plan on using them if there should be any accidents. The Baby Tooshy Bamboo Cloth Wipes 6-pack is $10.99 on Amazon.com. #clothwipes
Baby Tooshy Bamboo Cloth Diaper Liners & Wipes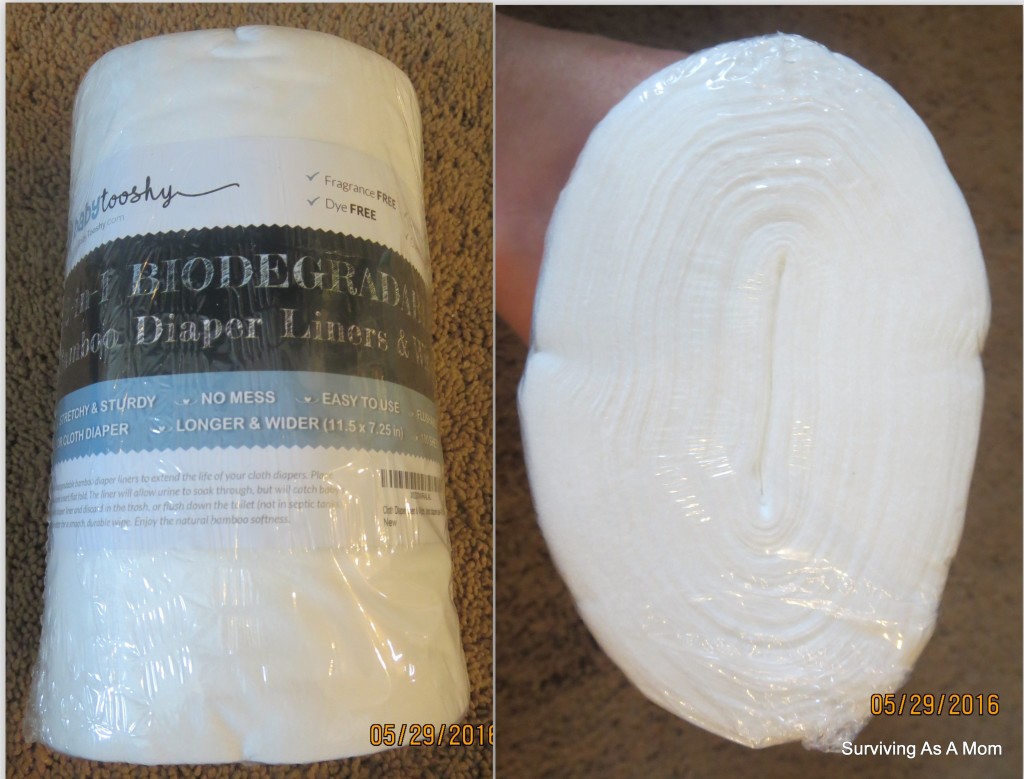 I like the idea of using these liners to line the cloth diaper to help keep it cleaner. By using this as a diaper liner it keeps the diaper from getting stained and keeps it cleaner a little longer. I like the idea of taking this with me and using it as wipes when out and about. Because this is disposable it makes diaper changing when out easier to only have to bring back the soiled diaper and not soiled wipes along with it. I plan on using this to keep as "dry" wipes for P in her diaper bag. The Baby Tooshy Bamboo Cloth Diaper Liners & Wipes if $10.99 on Amazon.com. #clothdiaperliners
I was chosen to review these baby products through Tomoson.com. Basically how it works is you select items you would like to review and if they chose you, the product is purchased through Amazon.com. If you have a Prime Account with Amazon shipping is free and a coupon code is provided from the company making the product free or highly discounted. In exchange they are looking for an honest review on their product.
Disclaimer: I have never claimed to be any great writer. So any mistakes that are made are my fault. Sometimes I mix up names B, S, and P, but I think you can figure out who I am talking about. If you find any grammatical errors just fix it in your mind so it sounds right.