January 9, 2016
Comments Off

on ThermaLabs Beach Tent: Instant Pop-Up Sports Tent Review
Disclaimer:  I received this product for free or highly discounted in exchange for an honest review.  All thoughts and opinions expressed are mine.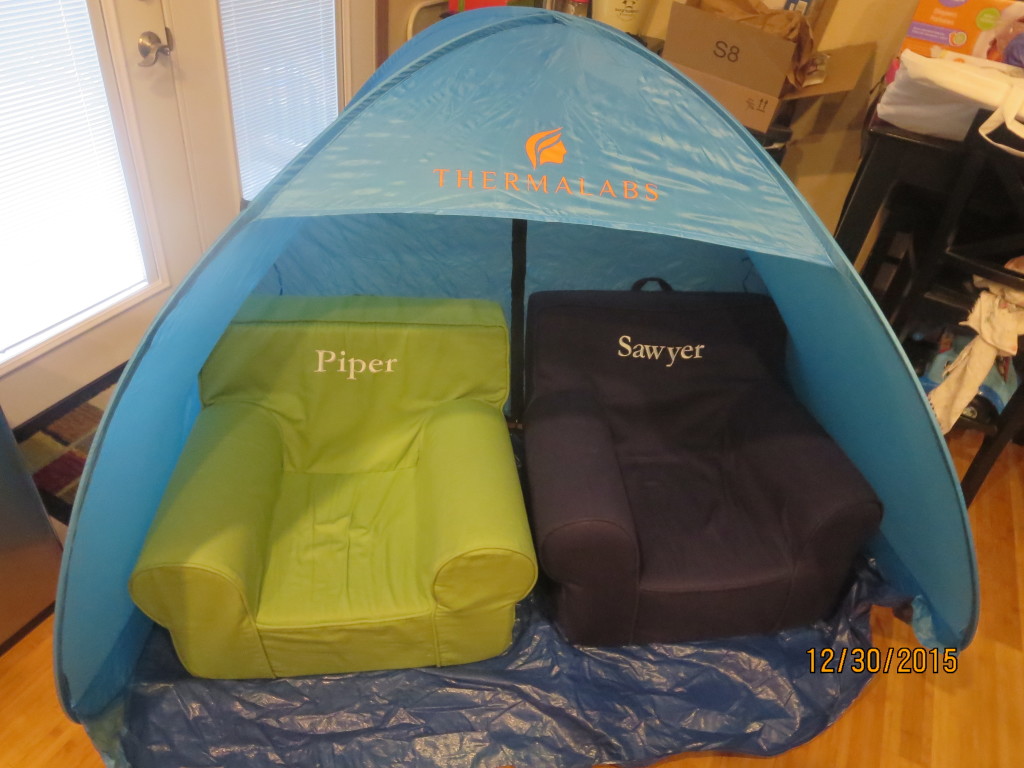 I am one of those people who have a love hate relationship with the sun.  I love the warmth it gives and knowing it is summer, but hate the rays.  I have been sunburnt so many times in my life that the sun rays can be painful sometimes.  With this tent I can now sit out in the sun and enjoy the weather without having the rays on me.  The tent has UPF protections of 50+ coating for sun protection.  There is also a zipper in the back to provide ventilation.  The tent is also good to protect from wind and other weather conditions.
This tent will be perfect when P and I have to sit outside and watch S play soccer.  I also plan on using this tent to sit in while the children are playing outside (with sunblock on).  I used to sit under a tree but it died so this will provide the shade that I so desire.
The tent was super easy to open.  I simply pulled it out of its case, gave it a twist and it unfolded.  When I pulled the two sides apart the tent opened to its full size.  There are four convenient pockets on the outside to hold sand or stones to help weigh it down.

When it came to folding the tent down that was a whole other story.  I tried for about five minutes to no avail.  I had B do it and he said the first time he did it, it took about 20 minutes and studying the diagrams to figure out how to fold it closed.  This time thankfully it did not take 20 minutes but did take us looking at the diagrams again.  To collapse the tent the middle section needs to be pulled up in between the two sides.  Both sides need to be perfectly lined up and one side needs to bend to match the curves of the other side. Once that is done the top and bottom are brought together (so basically fold it in half).  The sides are then folded inward in a way I cannot even begin to describe.  Once that is complete it is neatly folded and compact to fit back in the traveling bag.  I only hope B is with me every time to fold it down.  I am pretty sure I would fold it in half and toss it in the car if he is not with me.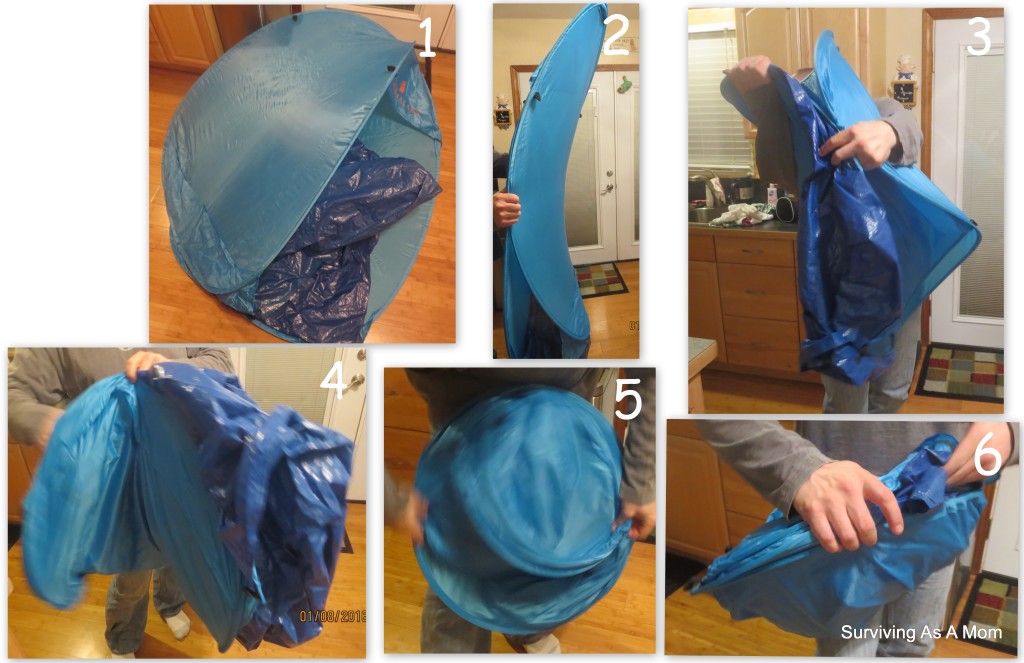 The ThermaLabs Beach Tent: Instant Pop-Up Sports Tent is only $39.99 on Amazon.com.  Click here to order the ThermaLabs Beach Tent: Instant Pop-Up Sports Tent.  #thermalabs
I was chosen to review the ThermaLabs Beach Tent: Instant Pop-Up Sports Tent through Tomoson.com.  Basically how it works is you select items you would like to review and if they chose you, the product is purchased through Amazon.com.  If you have a Prime Account with Amazon shipping is free and a coupon code is provided from the company making the product free or highly discounted.  In exchange they are looking for an honest review on their product.
Disclaimer: I have never claimed to be any great writer. So any mistakes that are made are my fault. Sometimes I mix up names B, S, and P, but I think you can figure out who I am talking about. If you find any grammatical errors just fix it in your mind so it sounds right.