July 8, 2013
Comments Off

on Target Clearance Finds
I am finally getting this up, but this was last Thursday's shopping trip.
S and I did a quick trip to Target.  Today S wanted to be a big boy and not have to sit in the cart.  I asked him what he was going to do and he wanted to stand on the end of the cart and have me push him that way.  I told him as long as he listened and did not run off he did not have to sit in the cart.  He was actually really good and rode around.  When he wanted off to look at something he would ask me to stop.  I only found a few things, but what I found where awesome finds.
I have been eyeing this Catalina Lounge for a few weeks now.  It was an online return and it finally got marked down really far.  From $56.00 to $7.06, it was too good to pass up. My mom was all over wanting this when I called and asked her.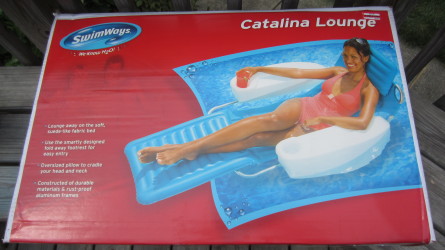 I couldn't pass up the Thomas the Tank Engine blanket.  I know S already has one, but this was only $4.48 marked down from $14.99.  It will be the perfect blanket for S to take when we go camping and stay at my brother's cottage for a week.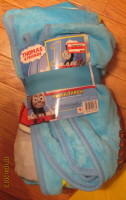 One more Christmas gift done.  I got this for S's cousin.  I texted her mom a picture and asked if she had this.  At $7.78 how could I pass this up?  She is totally into Barbie's and has a million of them.  Each time she gets a new one it is like she won the lottery.  She will love this.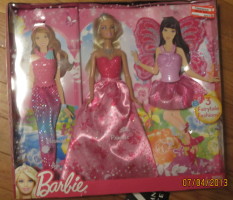 S looked at a couple of clearance shirts and I let him tell me if he liked them or not.  Out of the three that I showed him this is the only shirt he said he would wear.  At $2.68, it was a great deal.  I am sure it will fit him sometime in the future.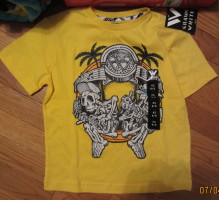 Not pictured-Janet Evanovich Sizzling Seventeen paperback.  I got it for $2.06.  My sister likes to have a copy of every book, so this is perfect for her birthday.
All in all I was able to get a few great finds and could not be happier.  I was scouring the toys checking out what is on clearance and while most of the toys are still 30% or 50%, I was able to find the Barbie at 70%.  One less toy I will need to buy during the great toy markdown at the end of July.  All in all I spent $24.35.  Not bad for everything I got.
Disclaimer: I have never claimed to be any great writer. So any mistakes that are made are my fault. Sometimes I mix up names B, S, and P, but I think you can figure out who I am talking about. If you find any grammatical errors just fix it in your mind so it sounds right.