June 15, 2013
Comments Off

on Target Clearance Finds
[adsenseyu1]
I did a quick trip to Target on Thursday night by myself.  I only bought two things.  Crazy, Right?  I know I usually get a bunch of stuff but I do restrain myself.  Just because it is a good deal or on clearance does not mean I am going to buy it.  If I don't need it or can think of someone to give it to, I don't usually buy it.  Usually, sometimes deals are to good for me to pass up and I do buy it.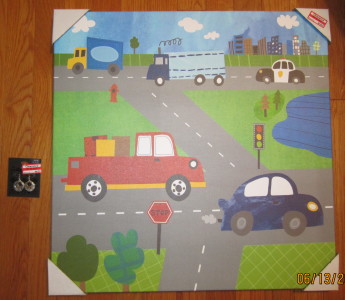 The picture was only 30% off at $20.98.  It wasn't a great deal, but it may work for S's big boy room.  It was the only one so I got it, I can always return it if we don't use it.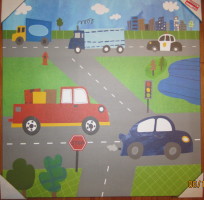 I was on my way out the door and thought I would double check the jewelry section.  Well they had pulled all of the clearance jewelry and there were only a few odd pieces laying around.  I saw these earrings for $1.94 at 85% off and thought what the heck, I never buy myself jewelry.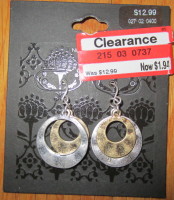 Not bad for a quick trip to Target.
Disclaimer: I have never claimed to be any great writer. So any mistakes that are made are my fault. Sometimes I mix up names B, S, and P, but I think you can figure out who I am talking about. If you find any grammatical errors just fix it in your mind so it sounds right.