[adsenseyu1]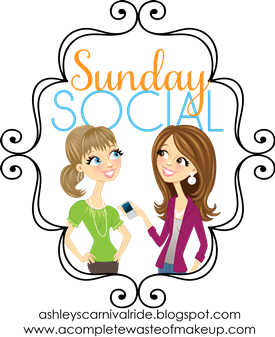 I am linking-up today with Ashley at http://www.ashleylately.com/ and Neely at http://www.acompletewasteofmakeup.com/ for Sunday Social.
What is your biggest driving pet peeve?
I have two-driving while texting and KIDS NOT IN CARSEATS, WEARING SEATBELTS, OR SITTING IN THE FRONT SEAT.
Biggest Blogging pet peeve?
When a blog host link-ups weekly and then do not follow thru with them.  I hate to put on my blog I am linking up with another blog for the day and then they never post.  Don't hold a weekly link-up and then not do it.
Biggest general pet peeve?
Mean Girls…..Why do people have to be mean?
What is your most irrational fear?
Snakes-It is a normal fear, but mine goes much farther than a normal fear.  I think if you tried to conquer my fear of snakes by putting me in a room with them I would die of a heart attack before I was no longer afraid of snakes.
3 celebrities you'd want to have dinner with?
Ryan Gosling
Channing Tatum
Steve Burton (General Hospital)
SHIRTS OPTIONAL
Related
Disclaimer: I have never claimed to be any great writer. So any mistakes that are made are my fault. Sometimes I mix up names B, S, and P, but I think you can figure out who I am talking about. If you find any grammatical errors just fix it in your mind so it sounds right.