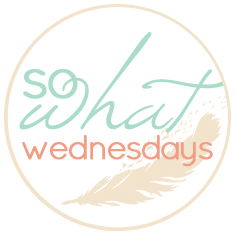 Today I am linking up with Life After I Dew for So What Wednesday.
Today I am saying so what if….
I saw a snake and ran like a baby up to the cottage.  I hate snakes and that is okay with me!
B went canoeing Monday down the Maumee River without me.  Really, there was no way I was going until he knows for sure that I will not have to get out and carry the canoe part of the way.  I will go canoeing but do not want to have to get out of the canoe and into the water.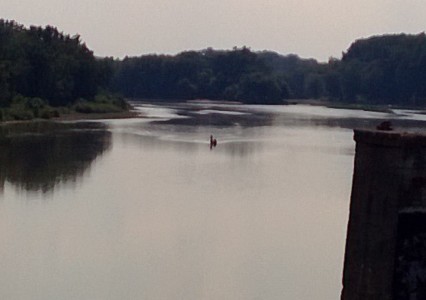 I finally emptied the dishwasher Tuesday since we got home from vacation on Friday.  I loaded and washed it before we left and did not feel like tackling household chores yet.  At least I put the food away from vacation.
I have to threaten S with throwing all his toys out if he doesn't put them away every night.  It seems to work and I do not have to pick his toys up.  That really is the ultimate goal.  Would I actually throw his toys away? No, but I would hide them so he thought I did.
Derby loves riding in the trailer behind S's truck instead of next to him in the truck.  I think he just knows S cannot push him out of the trailer if he is driving the truck.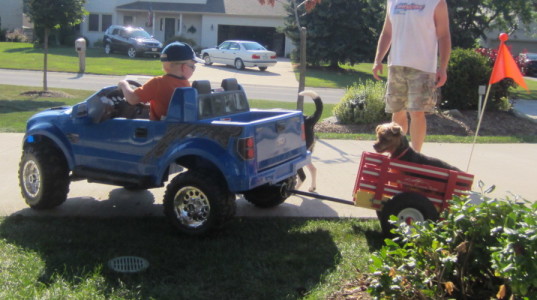 I have to start going to bed early because next week I start watching Baby A three days a week and have to be up by 7 am.  Guess that means no more staying up till 2 am or later.  I need to be in bed every night this week by 11 pm.  So far it has not happened, but I am still trying.
What are you saying 'So What?' to this week?
Disclaimer: I have never claimed to be any great writer. So any mistakes that are made are my fault. Sometimes I mix up names B, S, and P, but I think you can figure out who I am talking about. If you find any grammatical errors just fix it in your mind so it sounds right.