I always post comments on other blogs/websites when I am able to find good deals.  I jumped at the chance when Target offered its first Beauty Box for only $5.  I commented on All Things Target and they posted me on there website today with a link to my blog.  This website really has been so helpful in finding good deals at Target and is the one who turned me onto to the twice a year toy clearance bonanza.  Below are some screen shots from the post on All Things Target.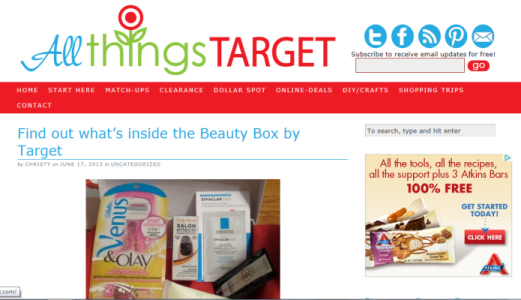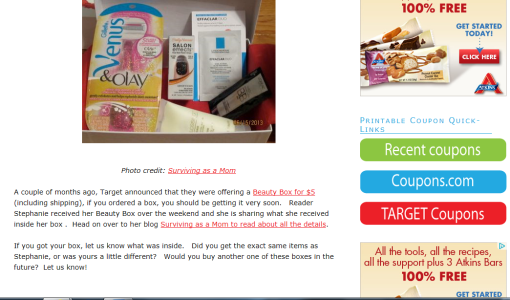 How awesome is this?  I am totally excited to be on another website.
Disclaimer: I have never claimed to be any great writer. So any mistakes that are made are my fault. Sometimes I mix up names B, S, and P, but I think you can figure out who I am talking about. If you find any grammatical errors just fix it in your mind so it sounds right.