April 4, 2016
Comments Off

on Saturday Sales-Target Clearance Finds
Saturday Sales is all about the great deals I found in-store or online.   I know this is only going to show you how much I actually do or don't shop.  I do find a ton of great deals online and even in the store.  So if I don't make any purchases you can see what I thought about purchasing in the past week.  Now that the clearance is gearing back up again at Target I am hopefully going to have some great finds.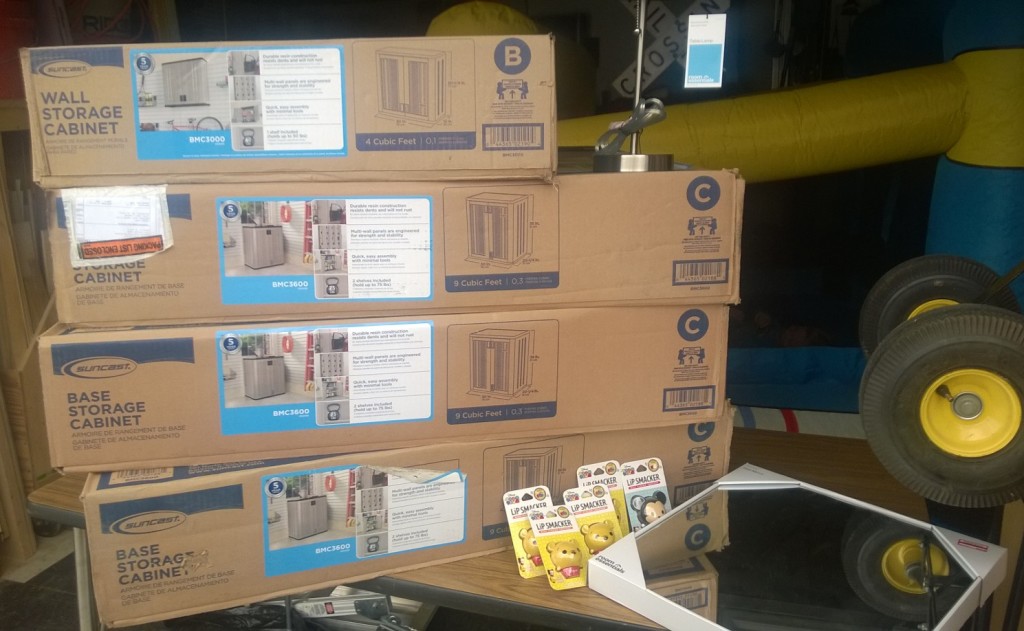 I went on Friday to Target to get some normal clearance for B.  I found these great storage cabinets and told B about them.  He asked me what he should drive to work.  I told him if he wants his storage cabinets he has to leave the truck for me.  I spent just over $175 and managed to get all of this.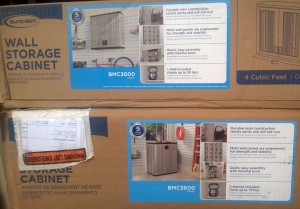 I found one upper cabinet for $30.  I did manage to find 3 lower cabinets for $40 each.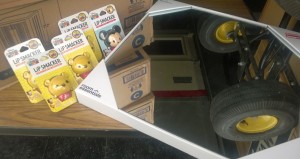 I also found a mirror for $4.48 for B to try to create a medicine cabinet out of.
I found five TsumTsum lipsmackers.  They were $1.49 each.  S is so excited about them and how they can stack on top of each other.  I am not sure he is going to share these with his cousins!
I did buy a lamp at full price of $14.99.  I have been looking for a lamp for the table next to the couch.  I wanted something simple and have had my eye on this one for a few weeks now.
Did you find any great deals this past week shopping?
Disclaimer: I have never claimed to be any great writer. So any mistakes that are made are my fault. Sometimes I mix up names B, S, and P, but I think you can figure out who I am talking about. If you find any grammatical errors just fix it in your mind so it sounds right.