February 7, 2016
Comments Off

on Saturday Sales
Saturday Sales is all about the great deals I found in-store or online.   I know this is only going to show you how much I actually do or don't shop.  I do find a ton of great deals online and even in the store.  So if I don't make any purchases you can see what I thought about purchasing in the past week.  Now that the clearance is gearing back up again at Target I am hopefully going to have some great finds.
Tuesday after S got home from school we ran to Toys R Us.  There was a coupon if you spend $20 you get a free Minnie or Mickey Mouse Spring Straw Cup.  I printed off two coupons and we got the following:
1 Box of Babies R Us diapers ($19.99) and a Halloween Minnie Mouse Sippy Cup ($2.98) and a free Minnie Mouse Spring Straw Cup
1 Box of Babies R Us diapers ($19.99) and a pair of silver dress shoes for P ($3.98) and a free Mickey Mouse Spring Straw Cup
We had to do two transactions with B buying one and me buying the other.  Yup they made us each do one transaction.
I went out to Wal-Mart, Meijer, and Target on Thursday.
Wal-Mart
I had printed off $2 coupons for Playtex bottles and Playtex sippy cups.  I was going to get the bottles for my sister and the cups for P.  The bottles and cups would have only been $.98 each because they were regularly priced $2.98.  My Wal-Mart did not have any bottles that price and was sold out of the sippy cups.  I browsed their clearance and didn't find anything to buy, but did find a couple of items my sister if she doesn't get them at her baby shower tomorrow.
Urbini Cubi 4-in-1 Play Yard-Reg $169.98 Clear. $89—When I saw this I was totally jealous.   I would have loved to have this when I had S or with P.  It is basically your standard pack-n-play with the added bonus of a rock-n-play included.  The clearance price on this is the retail for some rock-n-plays alone.  I also loved that it was the gender neutral gray tones.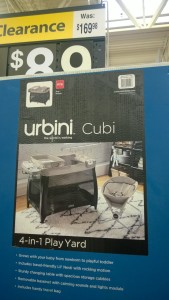 Summer Sure & Secure Sleeper-Reg $39.88 Clear $29—My sister registered for this and it is actually $10 cheaper here than it is at Target because of the clearance price.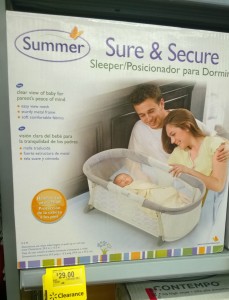 Fisher Price Rock 'n Play Sleeper-Reg $59.98 Clear $45—Although this is not the exact one my sister registered for because it has pink in it, it is still a great deal.  This vibrates which mine never did.  I wouldn't have needed this if I bought the Urbini Cubi 4-in-1 Play Yard.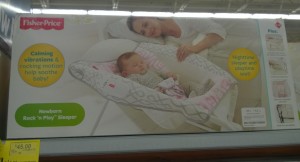 I also saw a bunch of Urbini Cubi strollers on clearance.  Some were even jogger strollers.
I walked out of Wal-Mart without buying a thing.
Meijer
I walked in to check on the toy clearance to see if it was an additional 50% off the clearance price.  It wasn't so I walked out with nothing!
Target
I had no plans on buying anything but love to go to Target on Thursdays.  I was in a funk all morning but the minute I walked into Target it was like a calm washed over me.  I was in my happy place.  I took my time (kind of-I told B I would be home by noon and it was 11:30am.) walking around checking out the clearance.  I carried a Lego Friend Advent Calendar around with me because I was sure it was on clearance.  When I finally found someone to scan it, it wasn't.  I again walked out without buying a thing.
Did you find any great deals this past week shopping?
Disclaimer: I have never claimed to be any great writer. So any mistakes that are made are my fault. Sometimes I mix up names B, S, and P, but I think you can figure out who I am talking about. If you find any grammatical errors just fix it in your mind so it sounds right.