November 24, 2016
Comments Off

on My 2016 Black Friday Shopping List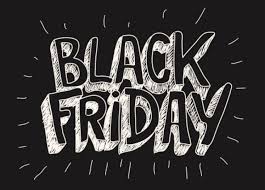 It is that time again that we gear up for Black Friday sales.  I have been trolling the ads as they have been leaked and released.  I made list for the stores that I was interested in.  Nothing on the list is a must for me, but some are wants or wishes.  I have organized the lists by store, and color coded them as far as musts, wants, and wishes.
Must-Green
Wants-Blue
Wishes-Red
Kohl's-starts Nov. 21 on Kohls.com, store 6pm Thursday
Special Deals-15% off using code GOBBLE, and $15 Kohl's Cash for every $50 spent
pg 4-Holiday Motorized Train Set, Reg. $99.99–>Sale $34.99 makes it $29.74 after discount.

pg 14-Graco Stroller Playset, Reg. 49.99–>Sale $24.99 makes it $21.24 after discount.

pg 16-Jumping Bean Toddler shirts and pants, Reg. $14

àSale $4.99 makes it $4.24 after discount.

Found a better deal last week and got items for $2.24.

pg 16-Jumping Bean Boys shirts and pants, Reg. $16

àSale $5.99 makes it $5.09 after discount.

Found a better deal last week and got items for just over $3.

pg 41-Maidenform Bras, Reg. $32-45–>Sale $14.99 makes it $12.74 after discount.
Target
pg 1-Hoover Quest 700 Robotic Vacuum, Reg. $349.99–>Sale $199.99

pg 11-Janet Evanovich Turbo Twenty-three, 50%

off A great gift for my twin.

pg 26-iRobot Roomba 650, Reg. $374.99–>$274.99

pg 26-Samsung Powerboat Robotic Vacuum, Reg. $499.99–>Sale $349.99 & $50 Gift Card
Wal-Mart
pg 2-Sanyo Blu-Ray Disc Player, Reg. $50.47–>Sale $39

pg 18-Tsum Tsum Advent Calendar, Reg. ?  –>Sale $25

pg 20-Pajamas, Reg. ? –>Sale $4.75

pg 30-Black & Decker Robot Vacuum, Reg. ? –>Sale $196

Acer 15.6" Core i5 Laptop, Reg. $449–>Sale $299
Menard's-starts Friday 6am.  Two sales 6am-12pm and 2-day sale
Everything I am interested in is part of the 6am-12pm sale
Sylvania HDMI DVD Player, Sale $15.99

17 oz. Double Wall Bottle, Reg. $12.99–>Sale $4.99

May make a good gift for my uncle.

Creative Charm Adult Coloring Book, Sale $1.79

I think I may get for my nieces.

Nerf Dog Ball Blaster, Reg. $17.99–>Sale $9.99

Petstages Catnip Chaser, Sale $3.99

Build-A-Biscuit Doggie Gingerbread Kit, Sale $4.99

I think S would love making this.

Dog Beds-

We could use a bed for Dash and new beds for PJ.

37" Round or 27"x36", Sale $12.49

35"x44", Sale $8.95

23" Round, Sale $3.88
I know that I will not be going out to any stores on Thursday or Friday.  B, however, has made his lists and it looks like he is going to venture out.  I have no idea what B will end up getting but I will be sure to post pictures and a full rundown of what he got.
Disclaimer: I have never claimed to be any great writer. So any mistakes that are made are my fault. Sometimes I mix up names B, S, and P, but I think you can figure out who I am talking about. If you find any grammatical errors just fix it in your mind so it sounds right.