February 6, 2017
Comments Off

on Manic Monday
Manic Mondays are when I let you know what plans I have for the week.  Some weeks I may be very busy where other weeks there may not be any plans.  Since I now have two little ones to take care of I am going to post weekly goals for myself to try to hold myself accountable.  I have also decided to do a quick recap of what we actually did versus what I thought we were going to do.
This Week
Weekly Goal
Monday-It looks like we will be confined to the house again since S is going to be staying home from school again.  This sucks I was ready for him to go back to school and for this sickness to be over.
Tuesday-P has her playdate in the morning.  I am currently on the fence if we will go or not.  I do not want to spread any germs to the other little kids or moms so we may have to skip this week.
Wednesday-It looks like we are going to be hanging out at home.  I want to make chocolate French macarons that I got in my Target Christmas clearance.
Thursday-Today is cookie day.  I will be making sugar cookie dough to make Valentine cookies for S, to eat at home, and to freeze for later use.
Friday-We are hanging out at home.  I have a hair appointment in the afternoon while P is taking her nap.  B will be home to hang out with her if she wakes up.
Saturday-B and I are taking a glassblowing class with my aunt and sister.  We are going to make hearts.
Sunday-Today S and I will be decorating the cookies for his Valentine's Day party at school.  I am excited to have a reason to decorate cookies.  To me it is like coloring.
Last Week Recap
I gave up my Core de Force workouts.  It was too much on my knees, elbow, and wrists.  I did however substitute that workout with running/walking/jogging on the treadmill.  I don't know if it is the same but at least I have continued to do something.
Monday we hung out at home.
Tuesday I took S to her playdate.  She got to play with her friends for a few hours before she came home and took a nap.  S had catechism in the evening.
Wednesday we hung out at home.  It was cold but nice outside so P got to play a little outside.  She loved being able to just run around.  After dinner we went skating at Ohio Skate.  The kids had a blast.  This time is was the opposite, P wanted to go home, and S wanted to stay.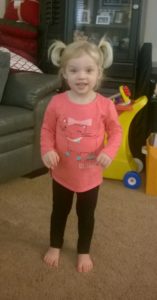 Thursday I participated in a DECA judging down at BGSU.  I was helping out my neighbor.  It was not quite what I expected but an experience.  I did get home before P took her nap so she was happy about that.  The rest of the day I hung out at home.
Friday was spent taking care of S because he was sick all day.  I kept him separated from P in hopes of her not getting sick.  So far it has worked.  I literally spent the whole day either running to help S or trying to keep P occupied out in the living room so she would stay away from her brother.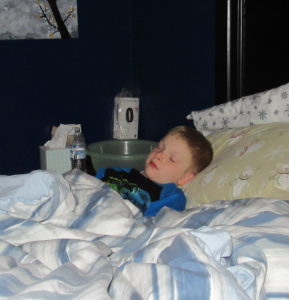 Saturday S had stopped getting sick at 4am so he spent the day in bed on the mend (or so I thought).  I let him play on the tablet or watch TV, whatever, he wanted to keep him busy and content.  P stayed out in the living room and played with me.  She did watch quite a few movies.  I was so tired from Friday that I kept falling asleep all day long.  I had very little sleep through the night because every noise either of them made I was up checking on them.
Sunday we spent hanging out at home.  I honestly thought we had made it over the hurdle and S was going to school on Monday.  He proved me wrong and around 7pm got sick again.  He seemed better afterward but will stay home on Monday.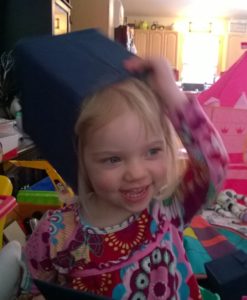 Last Week
My Weekly Goal-Continue my daily workouts to finish week 3 of a 4 week workout.
Monday-Nothing going on.  P and I are just hanging out at home.
Tuesday-We have P's playdate in the morning and then the rest of the day we will hang out at home with B.  There is a free cupcake decorating class at Michael's in the evening.  I have to see what it entails and if we have to bring our own supplies.  If we don't have to, then I am going to try to go.
Wednesday-S has a skating party after dinner.  We love going to these and I am beyond excited to go.
Thursday-I am going to participate in a Deca program for my neighbor so B is on P duty all day!
Friday-It doesn't look we have any definite plans for today.  We may go visit my brother in the evening.
Saturday-No plans just hanging out at home.
Sunday-Another day of no plans.
Disclaimer: I have never claimed to be any great writer. So any mistakes that are made are my fault. Sometimes I mix up names B, S, and P, but I think you can figure out who I am talking about. If you find any grammatical errors just fix it in your mind so it sounds right.