May 13, 2013
Comments Off

on ipsy May Glam Bag Review
ipsy May Glam Bag
With infinite beauty product combinations in the marketplace, choosing the best items for your needs can be a challenge! That was why Michelle created ipsy. Michelle and her team of stylists have selected products they love, for you to try.
Each month, subscribers will receive a beautiful Glam Bag with deluxe samples and full-sized beauty products. Members can watch and play along with the stylists with the same products that they are using. All for only $10 a month.
I took the plunge and signed up for the ipsy monthly subscription.  I signed up about four weeks ago and was put on a waiting list.  To my surprise I received an email this week saying I was getting a package.  I guess that waiting list wasn't that long this time.
This is what my package looked like when I opened my mailbox.  It came in a pretty pink bubble wrap package.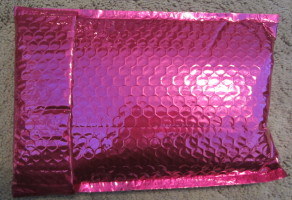 When I opened the package I loved the cute chevron patterned makeup bag I saw.  It came with two postcards.  The makeup bag was packed and I couldn't wait to get it open.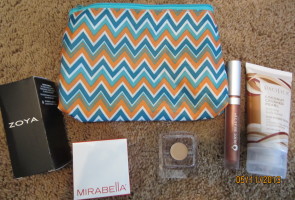 The Postcards
One matched the chevron makeup bag and had the title Spring Fling, when I flipped the card over it had 9 different flowers telling the brands that could have been included in your bag.
The other card was from NUME with an offer for $110 off Hair Styling Tools and Hair Extensions+Free Thermal Pouch with Purchase.  I checked out the website and the cheapest you can get out is with buying a flat iron.  With the discount the flat iron will cost you $49.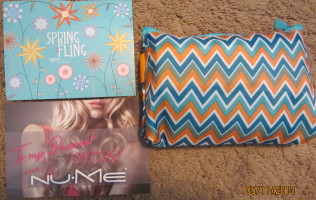 Zoya Nail Polish-Piaf 0.5 fl.oz.($8)-I am not a colored nail polish kind of person.  I used to be, but have come to love my toes French manicured.  This color of nail polish is described as cool, metallic, and yellow.  After I read the color it did remind me of rice pilaf. (I know the spelling is different, but it did.)  I may try to use this polish as my cover over my French manicure tips.  I was hoping to get one of the other 5 colors ipsy showed as a possibility.  If I had gotten the blush or nude it would have been perfect with my French manicures.
Juice Beauty Reflecting Gloss-Fig .14 fl.oz.($7.50)- I like this color and cannot wait to find out how it will look on me.  This is a color I would normally gravitate toward when picking for myself so I am sure I will love it. I couldn't find the same size.  The size I found was .28 oz. for $15 so I just divided by half.

Pacifica Coconut Crushed Pearl Bronzing Body Butter-Sun-kissed Glow 2 fl.oz.($7)-I have never tried anything like this, but am curious.  It did smell great so I may give it a go and hope I like what it does.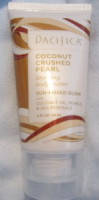 Mirabella Perfecting Powder .045 oz.($14)-I am interested in trying this.  It is supposed to make your pores look smaller and give an even balanced looked.  If this does work, I may have to bite the bullet and buy a full size.  I couldn't find the same size online, but did find the size .14 oz. for $30.  I did find this size on eBay for $14, so I took that price.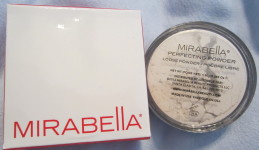 Yaby Concealer Refill-Buff(sample)-I was thinking this was a sample, but after looking at the website I am wondering if this is a full size.  The concealer refills come in a small metal tin as this, and are 3.5 grams for $4.85.  This foundation can be used as is, or thinned out for a more fluid look.  It looks like this color may work for me, so I will give it a go.
Make-up bag($5)-I love the look of this bag, while there is not a place to find this bag online.  I would value it at $5 because of the cuteness and quality.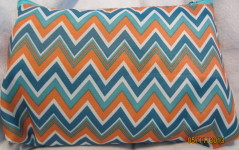 All in all the total of this ipsy bag of gifts comes to $46.35.  With this bag of makeup only costing $10, I would say it is totally worth it.  Since this was my first month, I really had no idea what to expect, but love what I got and cannot wait for next month.  If you are interested in subscribing to ipsy, click here.
This post contains affiliate links.  All opinions given are my own.
Disclaimer: I have never claimed to be any great writer. So any mistakes that are made are my fault. Sometimes I mix up names B, S, and P, but I think you can figure out who I am talking about. If you find any grammatical errors just fix it in your mind so it sounds right.