October 29, 2016
Comments Off

on Foto Friday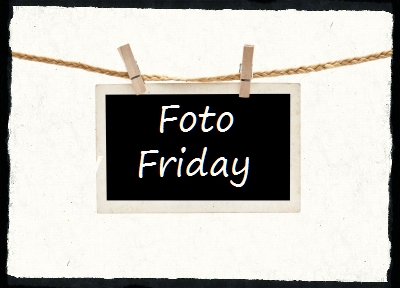 Foto (Photo) Friday is a show and tell of pics from the past week.  I wanted to wait to finish this post until after we went trick or treating this morning so I could post those pictures too.  We did a lot of trick or treating events this week, four so far.  We are going to a parade on Sunday and of course trick or treating on Monday.
We went to a local funeral home who decorates for the kids for a few hours.  S loves going, but it definitely scared P.  She hates spider webs and bugs.  We love to go because if we take a non-perishable food item the kids get a pumpkin in return.  This year they both picked out really big pumpkins.
P is getting so good at pretend playing.  She plays on her own and it is fun to see how creative she can get.  She was flying Aladdin's magic carpet around the living room when I got this picture.  (She has never seen the movie and knew that this carpet flew!)
Sunday night we carved S's pumpkin.  He drew the face on the pumpkin and then S cleaned out the inside.  P got interested about half way through and tried to help clean the guts out.  B carved the eyes, nose, and mouth while the kids had fun popping the pieces out.  S was great about sharing and letting P do some.  Since P is still too little to get the real idea of carving a pumpkin she just drew on the outside of hers.
Monday afternoon when S got home from school we went to another local town and went trick or treating to there local businesses with my sister and nieces.  S was so excited to hang out with his cousin, F.  P was fascinated with the idea that people were giving her treats and all she had to do was say Please and Thank you.
I caught P lounging in her brother's chair drinking her bottle before naptime.  Lately she has not wanted to get dressed in the morning.  I let her stay in her jammies until naptime and then she does have to get dressed.  Thursday she refused clothes and wanted another pair of jammies.  Since we were going trunk or treating at night I let her put another pair of jammies on.  She was going to have to change again before we left.
It was a little chilly so both of them had to put layers on.  Again P had so much fun trunk or treating.  She has no idea what they are giving her unless it is suckers and Smarties.  That is exactly how I like it.  S had fun walking around.
We got our traditional picture at the Trunk or Treat.  We have gotten one every year since we started going when S was little.  The kids were surprised when Grandma G and Grandpa Bob showed up and went with us.  P was only too happy to show them how she can go and get the "treats" herself.
Today we went trick or treating to our local businesses.  Since S did not have school today he tagged along.  This is for preschool children only so he wasn't able to get candy (he got a few pieces).  It is a great way for little ones to trick or treat during the day when they are awake instead of at night when it is dark and there bedtime.  Since S didn't have school neither did my niece.  She came and hung out with us for the day.  She had a great time walking with us and then playing at the house with S afterward.  We were going to make desserts for Monday but I fell asleep after I put P down for her nap.
Disclaimer: I have never claimed to be any great writer. So any mistakes that are made are my fault. Sometimes I mix up names B, S, and P, but I think you can figure out who I am talking about. If you find any grammatical errors just fix it in your mind so it sounds right.