March 13, 2016
Comments Off

on Foto Friday
Foto (Photo) Friday is a show and tell of pics from the past week.
P has discovered fixing things like her daddy.  S started about this age wanting to learn how things worked and she is just the same.
P giving some love to PJ.  PJ was like you want to rub my belly, no problem I can lay here for that!
P has gone back to using her bouncy horse.  She loves jumping on it but still tips over on it all the time.
S acts like this slide is a new thing for him.  I keep telling him we have had it since you were P's age and you could have cared less about it unless it was going into the baby pool.  S says or by the trampoline so I could climb up.  Yup he never used it for what it was made for.  P she loves it and we moved it into the garage now for cold or wet days.  She plays on it everyday.  The difference between girls and boys is crazy!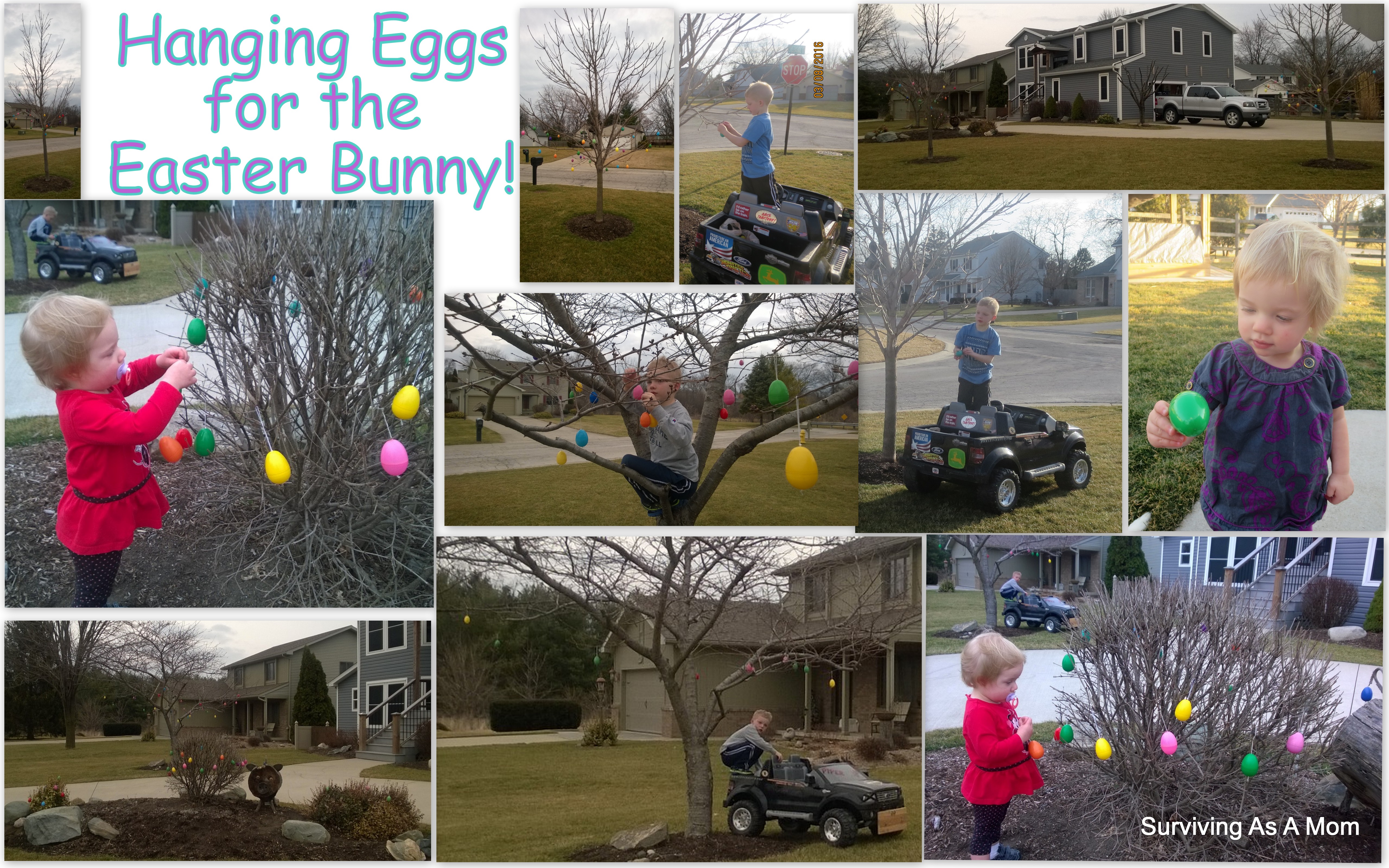 Decorating our trees this year with Easter eggs.  They both loved doing it and I love the way it looks.  It makes you think spring is really coming!  We may have to leave these up past Easter just to enjoy them more.  I am thinking we will take them down the second or third week of April.
Disclaimer: I have never claimed to be any great writer. So any mistakes that are made are my fault. Sometimes I mix up names B, S, and P, but I think you can figure out who I am talking about. If you find any grammatical errors just fix it in your mind so it sounds right.