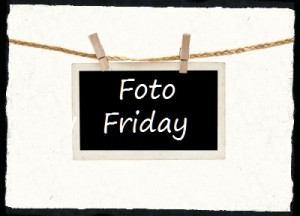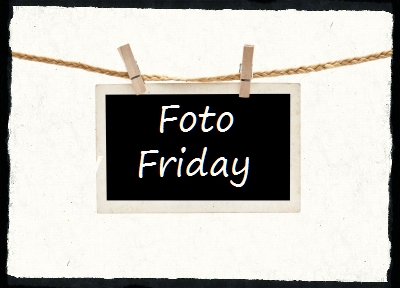 Foto (Photo) Friday is a show and tell of pics from the past week.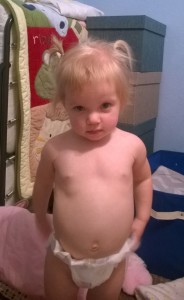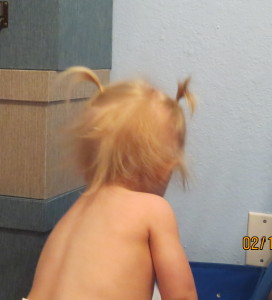 P's hair has all of a sudden seemed to have gotten longer.  She now has enough hair to make little piggies.  I love them in her hair and she is so cute with them.  She didn't mind them which I love.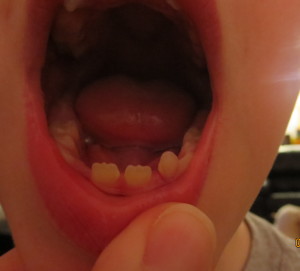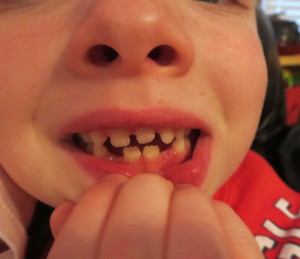 S lost another tooth this week.  He actually lost it at school and it came home in this tiny little treasure chest.  I love that they sent it home that way.  S put the tooth in the special tooth fairy bag I made.  He got a Susan B. Anthony dollar coin and a gold Presidential dollar coin.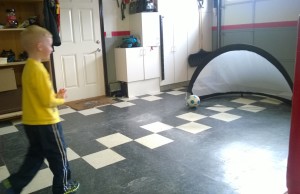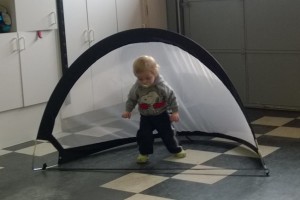 We have been playing soccer in the garage while we wait for the bus to come everyday.  S loves kicking it in the goal.  P has to copy what S is doing.  She now kicks the ball into the goals and is so happy.  She will then come running to me with her hand in the air for a high five.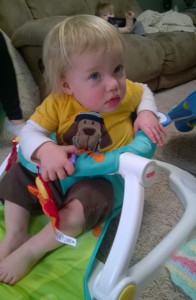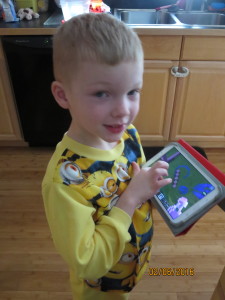 We were at our neighbors hanging out and Baby L got a new seat to sit in.  P had to try it out no matter how many times we kept telling her she was too big.  Well she finally got in and was stuck.  I liked it because I didn't have to worry about what she was doing.  It only lasted for like a minute and she was screaming to get out.
S is obsessed with his tablet and always showing me what is going on in his games.  I tell him I don't want to hear about Minecraft.  If you let him talk a little about Minecraft it opens Pandora box and he will talk all day about it.  I have learned to keep that box closed.
Disclaimer: I have never claimed to be any great writer. So any mistakes that are made are my fault. Sometimes I mix up names B, S, and P, but I think you can figure out who I am talking about. If you find any grammatical errors just fix it in your mind so it sounds right.