January 31, 2016
Comments Off

on Foto Friday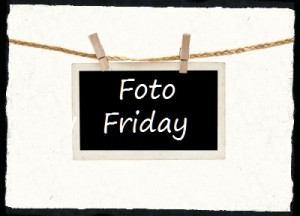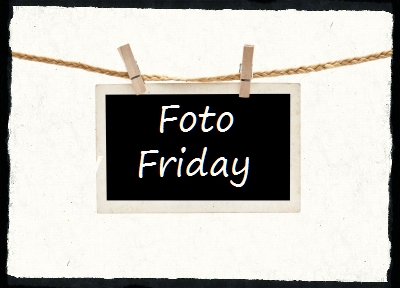 Foto (Photo) Friday is a show and tell of pics from the past week.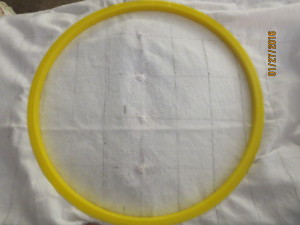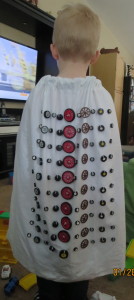 I worked for two full days sewing all the Lego wheels onto a cape for S to wear at school on Monday for there 100 days of school celebration.  I was seriously OCD about making sure the wheels were spaced apart evenly.  It would have driven me crazy if they were just placed anywhere.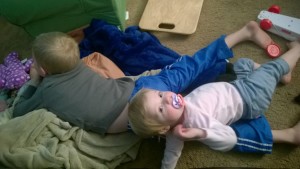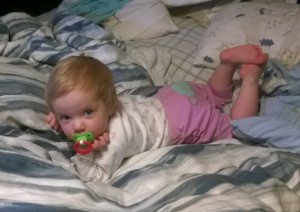 When anyone except me lies on their stomach, P will go right over to them lay down between their legs and use their butt as her pillow.  It is the cutest thing ever.
When P wants to watch Toy Story 1, 2, or 3, she will go into our bedroom, climb up on the bed, and grab a remote.  When she gets what she wants she will lay down on her belly and watch.  It is the funniest thing ever and cutest thing to watch.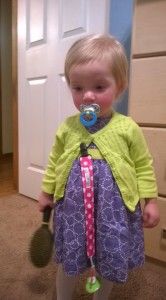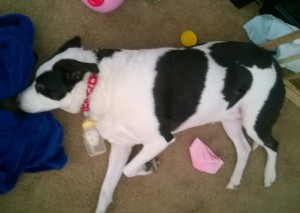 On Friday, P wore a 12 month size dress to the funeral.  It was just a little too small and I could not button one of the buttons on the back of the dress.  She was only to happy to put the dress and tights on.  When I showed her, the black dress shoes she gets all excited and sits right down so you will put them on her.
PJ looked like she was in a milk coma.  It looks like she got a hold of P's bottle and had it for herself.
Disclaimer: I have never claimed to be any great writer. So any mistakes that are made are my fault. Sometimes I mix up names B, S, and P, but I think you can figure out who I am talking about. If you find any grammatical errors just fix it in your mind so it sounds right.