August 27, 2016
Comments Off

on Flooding Sugar Cookies
Disclaimer:  I received this product for free or highly discounted in exchange for an honest review.  All thoughts and opinions expressed are mine.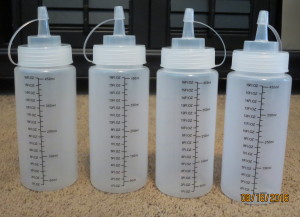 I have recently started to decorate cookies with royal icing and have fallen in love with what can be designed and made.  I have gotten pretty good at piping the outline of the cookie but when it comes to flooding the cookie I tend to have issues.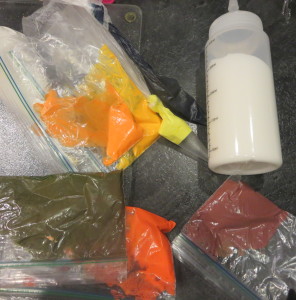 To pipe the outline of a cookie all I do is put royal icing that I have thinned out some in a piping bag.  I learned to do it without at tip so I just cut a tiny bit of the bag off to get a thin line.  When I have to flood the cookie I thinned the royal icing even more than I do for piping.  Flooding is when you fill the cookie   in with icing.  When I flood a cookie using a piping bag if I squeeze just a little too much it will overflow and run off the cookie.  The trick is to frost the cookie enough so that it fills in all the small areas on its own and you don't have to use a toothpick to fill in the areas.  If you put too much frosting on the cookie it will run over the outline and make a mess.
I have seen squeeze bottles used for more control and decided I wanted to try it.  I got a 4-pack of Tovla Gourmet Multipurpose Squeeze Bottles.  I liked that these bottles had measurements on the side of the bottles and a cap that is attached to prevent the frosting from drying out.  I happen to get the bottles in the mail the day before I needed them to decorate cookies for my dad's birthday.  It was easy to fill the bottle because the lid came off and had a nice big opening.  When I started to flood the cookies I wasn't really sure how it was going to work.  The royal icing was thinned to the consistency that I have used in the past in a piping bag to flood.  The icing just rolled right out of the bottle opening without much need to squeeze the bottle.  Because the bottle has shape to it, I could easily navigate it around to quickly flood each cookie.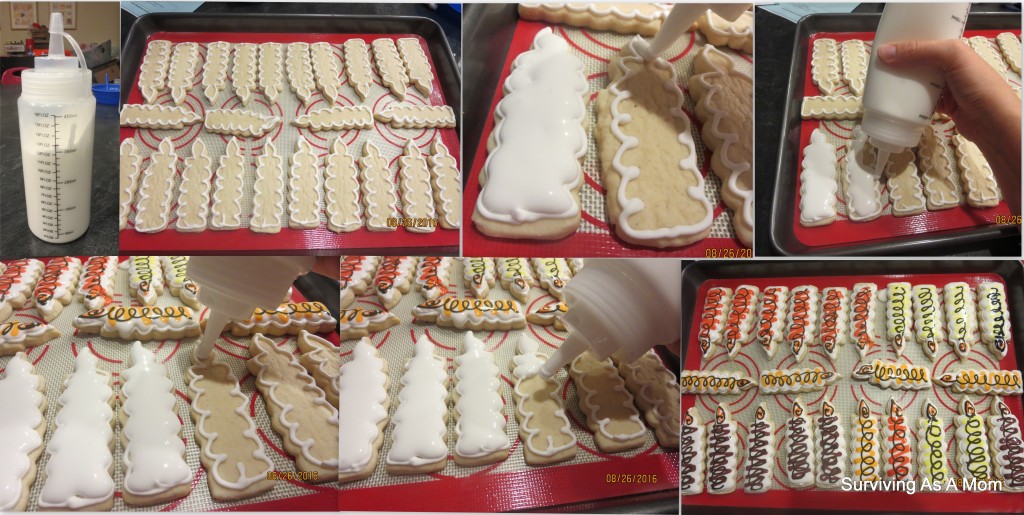 Overall I was very happy using the squeeze bottles and will definitely be using them again.  The clean-up was easy because I washed them on the top rack of the dishwasher.  The Tovla Gourmet Multipurpose Squeeze Bottles 4-pack is $14.95 on Amazon.com.  Click here to order the Tovla Gourmet Multipurpose Squeeze Bottles.  #qualitysqueezebottles
I was chosen to review the Tovla Gourmet Multipurpose Squeeze Bottles through Tomoson.com.  Basically how it works is you select items you would like to review and if they chose you, the product is purchased through Amazon.com.  If you have a Prime Account with Amazon shipping is free and a coupon code is provided from the company making the product free or highly discounted.  In exchange they are looking for an honest review on their product.
Disclaimer: I have never claimed to be any great writer. So any mistakes that are made are my fault. Sometimes I mix up names B, S, and P, but I think you can figure out who I am talking about. If you find any grammatical errors just fix it in your mind so it sounds right.