December 20, 2015
Comments Off

on Elf Antics 2015-Day 19
S was better behaved yesterday and earned another Squinkie.  S got the spaceship arcade game from Pizza Planet.  He told me it was the Spaceship from Toy Story.  Chippy was back up to his antics again, messing with S.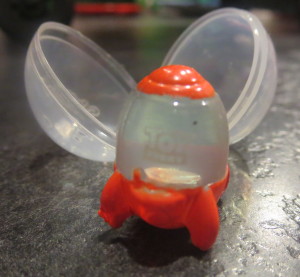 I guess Chippy decided he was going to pour S's cereal for him.  He got on one of S's bulldozers (loaders I don't know what it is) and scooped cereal into a bowl for S.  S was totally ecstatic in the morning when he saw who was getting him cereal.
Disclaimer: I have never claimed to be any great writer. So any mistakes that are made are my fault. Sometimes I mix up names B, S, and P, but I think you can figure out who I am talking about. If you find any grammatical errors just fix it in your mind so it sounds right.