December 3, 2015
Comments Off

on Elf Antics 2015-Day 1
Our elf, Chippy, made his appearance yesterday.  I used to threaten S when he was younger that the elf would come if he was bad and between the naughty and nice list.  When he was 3 he started to realize that others had elves at their house right after Thanksgiving and they were on the nice list.  So when S was 4 (2 years ago), Chippy made his appearance on December 1 and left on December 24 with Santa.
Our elf Chippy is not a mischievous elf. He likes to hang out in funny places, but doesn't make any messes, or create chaos.   When Chippy comes on December 1st he usually brings S a letter and every day that S is good the next morning there is some kind of treat in his truck advent calendar.  Last year he would bring jelly beans and maybe a car if he was really good.
This year Chippy came and S guessed the first day he would be in our new train since it was the perfect size for him.  Guess what, that is exactly where Chippy was.  The first thing S said when he saw him yesterday morning was, "I knew it.  I told you he was going to ride the train."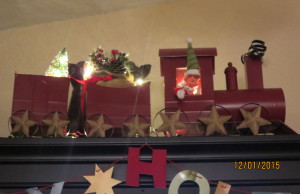 When S went to check out his advent truck he found this note from Chippy: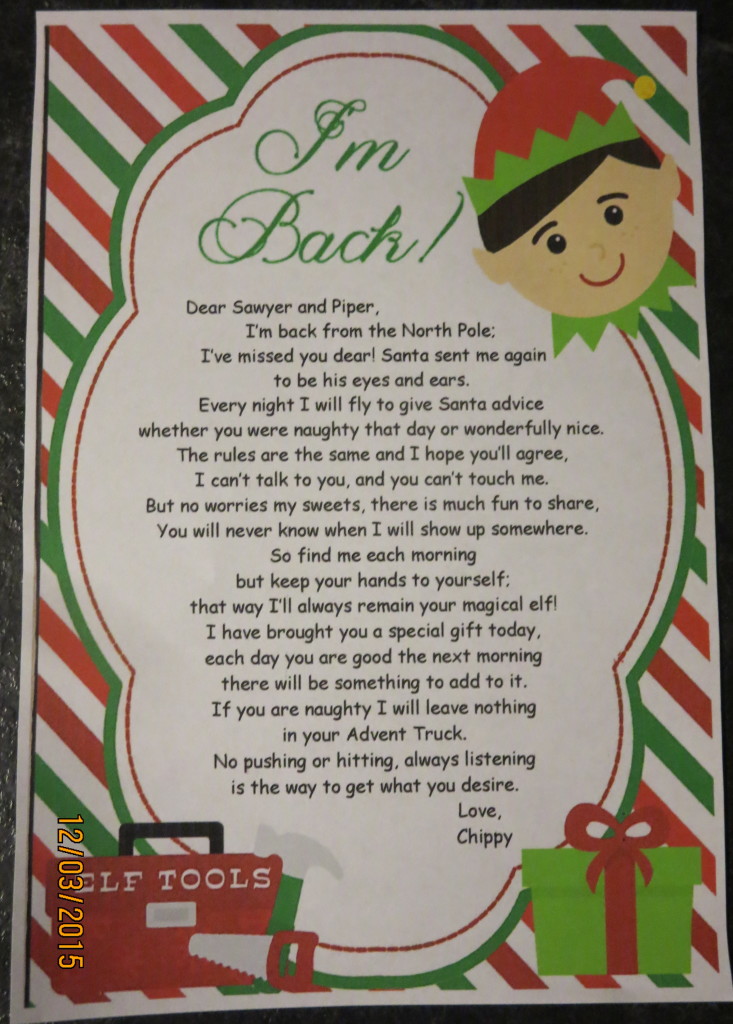 On top of the truck was a small arcade claw made especially for Squinkies.  In door #1 was a Woody Squinkie.  Yes I know Squinkies are outdated but not to S he loves the idea of them and that is what counts.  For most of the day he played with that claw machine and every time B or I saw him playing with it we would say, "The Claw!" (from Toy Story).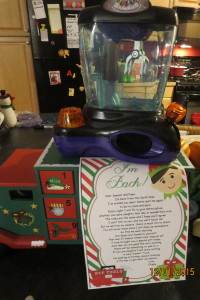 I didn't catch it on camera I wish I did.  I found S talking to Chippy who was way up on the entertainment center so he had to talk loud enough for him to hear him.  S said, "Chippy, tomorrow we are going to have races in the playroom on the track so I want you to be there to watch them."
Disclaimer: I have never claimed to be any great writer. So any mistakes that are made are my fault. Sometimes I mix up names B, S, and P, but I think you can figure out who I am talking about. If you find any grammatical errors just fix it in your mind so it sounds right.