November 8, 2016
Comments Off

on Edible Butterfly Set of 20 Decorations Review
Disclaimer:  I received this product for free or highly discounted in exchange for an honest review.  All thoughts and opinions expressed are mine.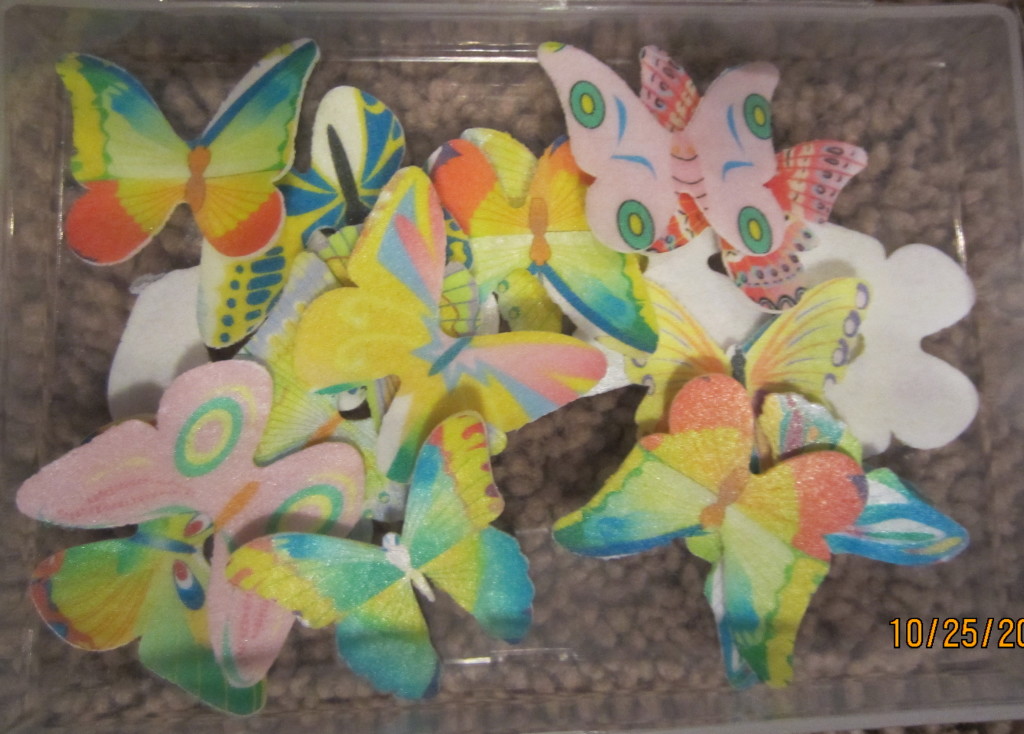 When I saw these edible butterflies I really wanted to try them.  I got these through a website I had never used before NewXShop.com.  I was pleasantly surprised that these were free and I only had to pay for shipping.  There were some other items on their website that were also free, so I went ahead and ordered those since I was already paying the $4.99 shipping.  I basically got five different things and only paid $4.99 for all five.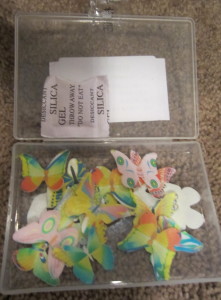 The butterflies were cute.  Not all the printing on them was even like they weren't cut on the lines.  I was okay with that because no butterfly is perfect and they are all unique.  The butterflies were made of potato starch, vegetable oil, and edible inks similar to communion wafer.  It is recommended that the butterflies be used within 4 months of purchase.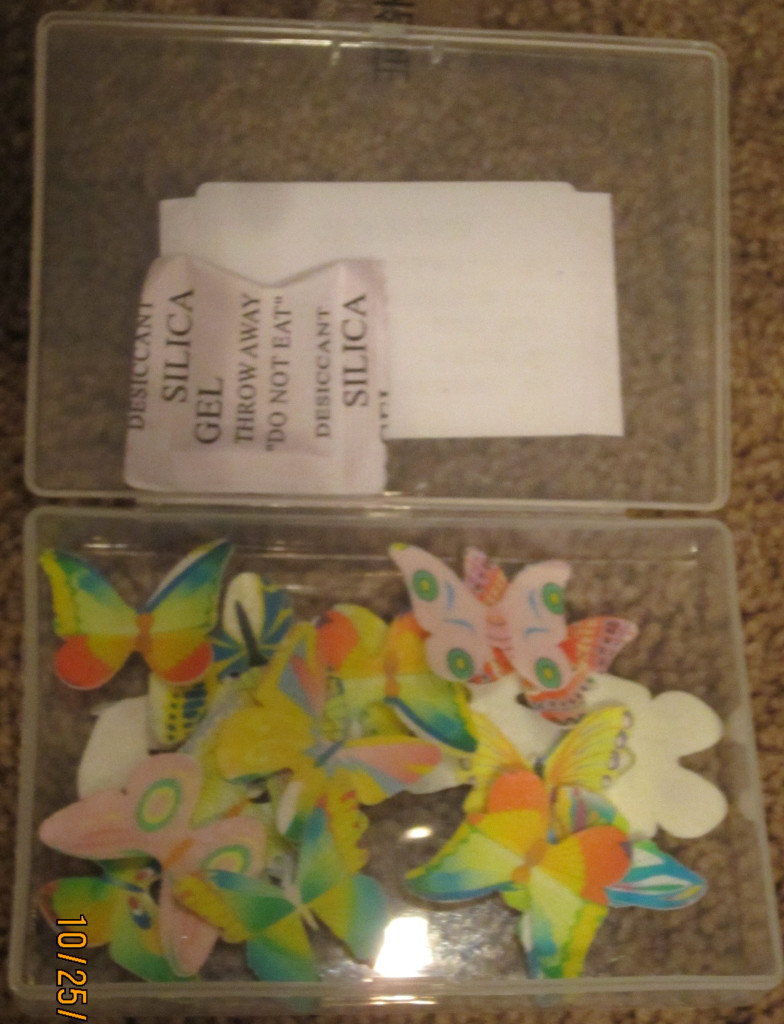 I liked the butterflies but when I opened the package there was one of those silica bead bags in with them to absorb any moisture.  I really question whether the butterflies are okay to eat.  Since those silica bead bags are poisonous did they contaminate the butterflies?  Should I use the butterflies and just make sure no one eats them?  Will the butterflies touching food contaminate the food?  Since I am not sure of the answers to these questions I have not used the butterflies yet.  I think I am going to do some more research on those silica bead bags.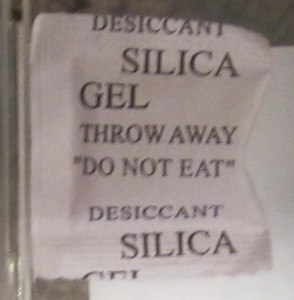 The Edible Butterfly Set of 20 Decorations is currently free you just pay shipping of $4.99 on NewXShop.com.  Click here to order the Edible Butterfly Set of 20 Decorations.  #NewXshop
I was chosen to review the Edible Butterfly Set of 20 Decorations through Tomoson.com.  Basically how it works is you select items you would like to review and if they chose you, the product is the product provided from the company making the product free or highly discounted.  In exchange they are looking for an honest review on their product.
Disclaimer: I have never claimed to be any great writer. So any mistakes that are made are my fault. Sometimes I mix up names B, S, and P, but I think you can figure out who I am talking about. If you find any grammatical errors just fix it in your mind so it sounds right.