July 14, 2017
Comments Off

on Derma Roller Review
Disclaimer: I received this product for free or highly discounted in exchange for an honest review. All thoughts and opinions expressed are mine.
I have seen Derma Rollers and was never really sure what they did or how to use them. Then I was selected to try one…….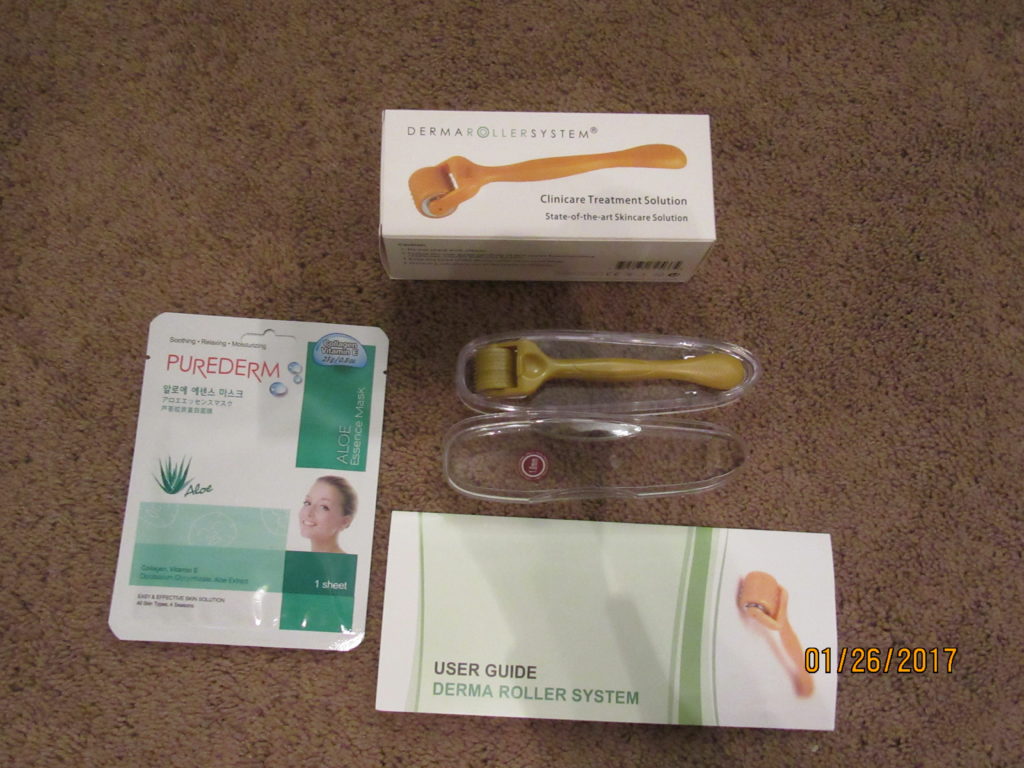 Derma Rollers are hand-held devices that have the ability to naturally stimulate collagen and elastin in the skin to promote healthier skin cells in the body. The roller has 200 extremely fine medical grade needles. It painlessly creates microchannels in the skin which triggers the body's natural healing process to create new tissue to replace the older skin. By renewing skin cells regularly, it can help to treat common problems such as wrinkles, skin hyperpigmentation, scars, uneven skin, stretch marks, hair loss, or to simply create smoother skin.
Using the derma roller is as simple as rolling the 200 fine medical grade needles over skin to cause pores into skin to open temporarily. While the pores are open, it triggers the body's natural healing process to heal the pores thereby stimulating collagen and elastin production. The production of collagen and elastin helps to thicken the skin, smooth away fine lines and wrinkles and rid the skin of hyperpigmentations.
After reading the directions on how to use the roller I decided to give it a try on the back of my hand. I rolled the needles back and forth as instructed and it was the weirdest feeling. It was prickly which gave me goosebumps and was painful at the same time. I couldn't get past the feeling. I decided to not do anymore the first day and was going to try it again the next day. Fast forward to day 2. I tried running the roller over my hand again and could not get past the unpleasant feeling from the needles. I am all for trying thing to improve my skin, but not when it comes with pain. I gave up on using the roller. For some they may endure through the discomfort and/or pain, but I am not one of those people. Since I did not use it long enough to see and difference I do not know whether it really works or not.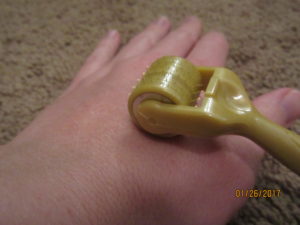 The Derma Roller is currently on sale for $49.95 on DermaRollerSystem.com. Click here to order the Derma Roller. #dermarollersystem
I was chosen to review the Derma Roller on Tomoson.com. Basically how it works is you select items you would like to review and if they chose you, a coupon code is provided from the company making the product free or highly discounted. In exchange they are looking for an honest review on their product.
Disclaimer: I have never claimed to be any great writer. So any mistakes that are made are my fault. Sometimes I mix up names B, S, and P, but I think you can figure out who I am talking about. If you find any grammatical errors just fix it in your mind so it sounds right.