December 9, 2015
Comments Off

on Cache Alaska Beanie Knit Cap Hand Knit Wool Ski Hat Review
Disclaimer:  I received this product for free or highly discounted in exchange for an honest review.  All thoughts and opinions expressed are mine.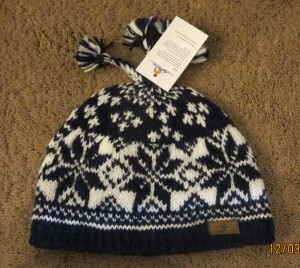 I have never had very good luck finding hats that fit my head.  While it may not look like it, I have an abnormally large head.  My children now take after me.  S wears an adult small hat, and P is in the 130% for head circumference for an 18 month old.  Literally S and B wear the same hat size.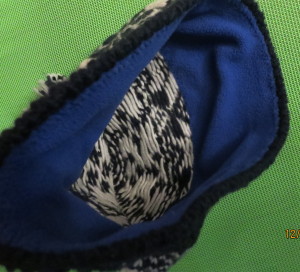 When I saw the design of this ski hat I loved it.  It has Alaskan stars on it with fringe ties on the top.  When I tried it on there were two nice surprises.  First and foremost it actually fit my head.  Secondly there is a fleece band on the inside of the hat which nicely covers your ears keeping them warm.  Sometimes when I go out in the winter I will wear a fleece headband to cover my ears and a hat to cover the rest of my head.  Now I no longer have to do that and could not be more excited.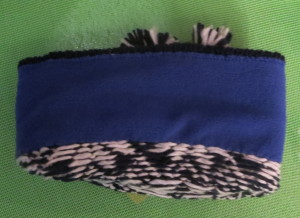 The CacheAlaska Beanie Knit Cap Hand Knit Wool Ski Hat is made of 100% Wool Fiber.  The soft virgin wool keeps my head from itching.  The fleece lining provides extra comfort, warmth, and wicking ability which helps when doing sports outdoors like skiing, hiking, or in my case sledding!  The only draw back is the hat must be hand washed and lay flat to dry.  If I am outside and really work up a sweat (could happen!) I would want to wash my hat and it may not be dry the next day to go back out.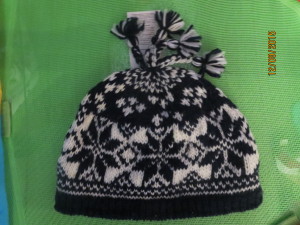 The CacheAlaska Beanie Knit Cap Hand Knit Wool Ski Hat is $39.99 on Amazon.com.  Click here to order the CacheAlaska Beanie Knit Cap Hand Knit Wool Ski Hat.  #AlaskaStarHat
I was chosen to review the CacheAlaska Beanie Knit Cap Hand Knit Wool Ski Hat through Tomoson.com.  Basically how it works is you select items you would like to review and if they chose you, the product is purchased through Amazon.com.  If you have a Prime Account with Amazon shipping is free and a coupon code is provided from the company making the product free or highly discounted.  In exchange they are looking for an honest review on their product.
Disclaimer: I have never claimed to be any great writer. So any mistakes that are made are my fault. Sometimes I mix up names B, S, and P, but I think you can figure out who I am talking about. If you find any grammatical errors just fix it in your mind so it sounds right.